So Twitter has now finally decided to double their Character limit of the tweets from 140 to 280. As tweeted by Jac Dorsey (his first 280 character tweet), a lot of thought was given in decided to double the limit.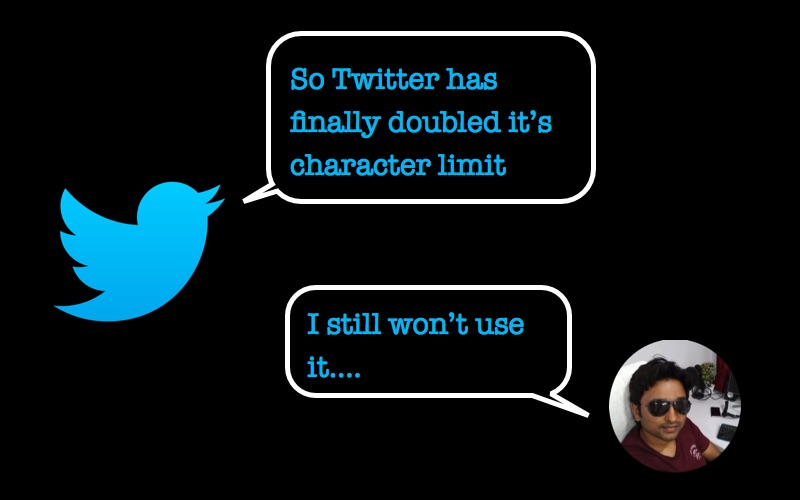 The new limit will start with a small group and will eventually be rolled out to other users.
Even though a lot of people have already started hating the decision, if you are one of those who wanted more character to post better Tweets, then here is a way you can do be before it's being rolled out to your account.
It's actually a workaround, by using a script
No, it's nothing shady, the script just lets you bypass the 140 character limit and lets you tweet in the new limit of 280 characters. You have to follow the steps mention below.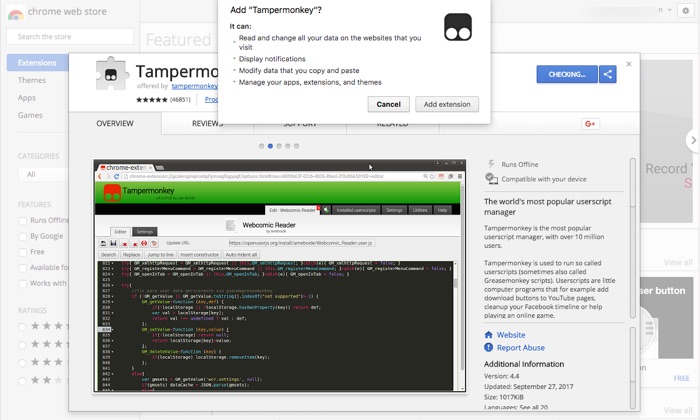 Step 1: Install the Tempermonkey chrome extension from Chrome Web Store.
Step 2: Open the script that can be found on GitHub. Click here
Step 3: On the GitHub page of the script, run the script by clicking on the Raw button (on right-hand side)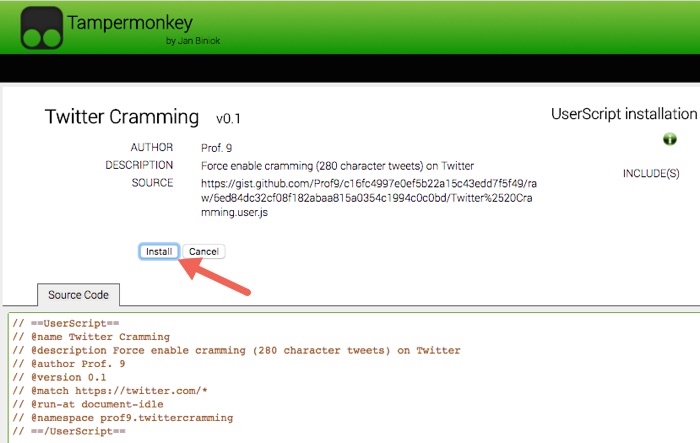 Step 4: Once you do that, a new tab will be opened by Tampermonkey extension from where you can install the script.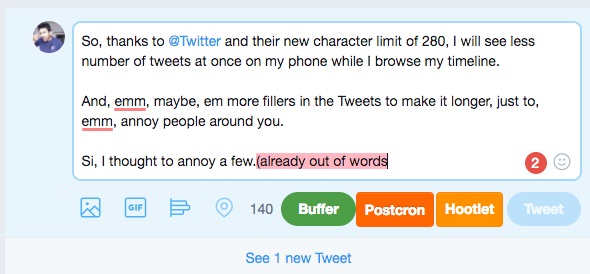 Once you install the script, you can open Twitter and start writing your tweet. You will notice the Character counter freezes at 140 and  Characters exceeding after 280 appear in red.
And then you can tweet it, just like this –>
So, thanks to @Twitter and their new character limit of 280, I will see less number of tweets at once on my phone while I browse my timeline.

And, hmm, maybe, em more fillers in the Tweets to make it longer, just to, umm, annoy people around you.

Si, I thought to annoy a few

— Asif Ahmed (@toasiif) September 27, 2017
It's pretty cool to be one of the first to get the feature. Go get it now.