The next generation of Apple's iPhone, the iPhone 8 and iPhone 8 plus has finally been launched and is now available in most of the countries.
The price of iPhone 8 starts at $699, $50 higher than the iPhone 7 when it was launched and iPhone 8 Plus starts at $799, $30 higher than the iPhone 7 Plus when it was launched.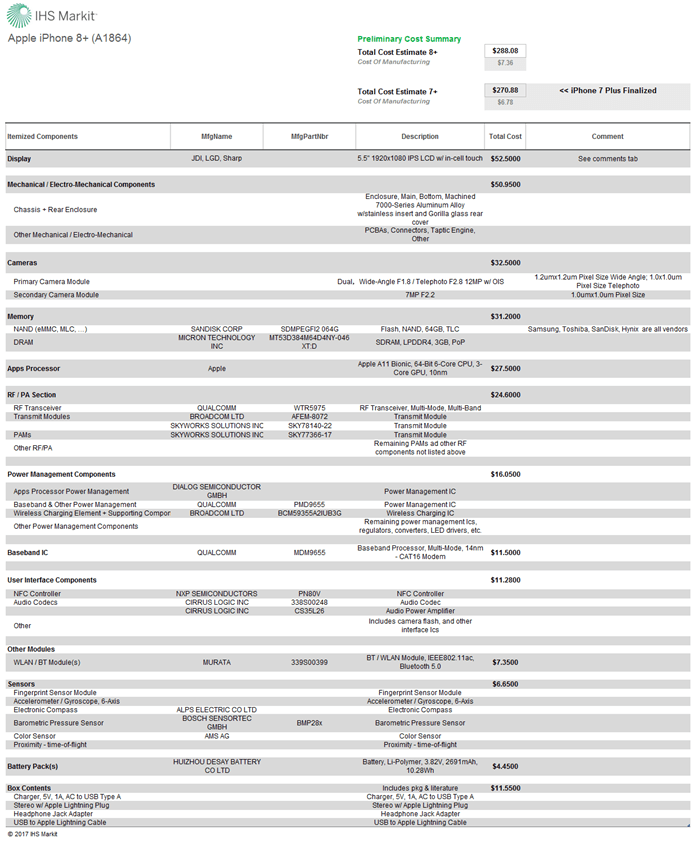 IHS Markit, a renowned financial services company has done a breakdown of the iPhone 8 Plus's bill of material (MOB). Here is what the report has to say.
The iPhone 8 Plus has a BOM cost of $288.08. Apple also spends around $7.36 in basic manufacturing while makes the BOM cost rise to $295.44.
Interesting the BOM cost of the iPhone 8 Plus has $17.78 higher than the iPhone 7 Plus's BOM cost.
So now it makes sense why Apple has priced it's the latest iPhone some $50 more than the previous generation when it was launched.
So, you are paying $799 for the phone that costs Apple $295.44 2 which 270% of the cost of the iPhone.
Now obviously this costing of $295 comes only when Apple is manufacturing millions of iPhones.
but it's still interesting that Apple is selling the phones for more than double the cost.
But is the iPhone 8 and 8 Plus really worth?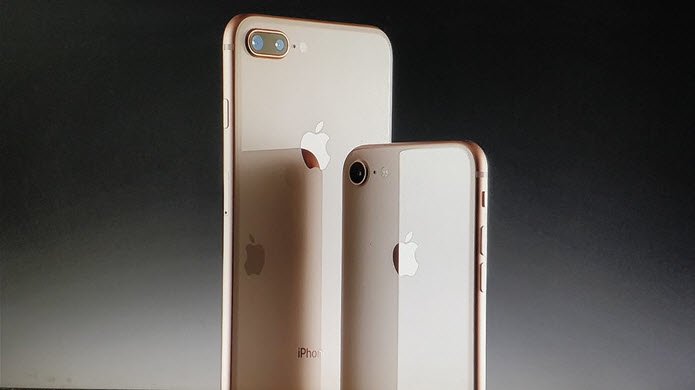 The iPhone 8 of this year comes with a design similar ot the iPhone 7 of the last year, the only difference is, it's now glass on both the sides.
Other things include a 12 Mega Pixel rear camera in the iPhone 8 and two 12 Mega Pixel rear cameras in iPhone 8 Plus
Talking about it's worth, you are definitely going to get better phones with better specs and features if you look for an Android device.
Even the Samsung Galaxy S8, which is, according to me, has better design and more features than the iPhone 8, is selling for $625 on Amazon.com which also comes with Wireless charging whereas Apple has reserved this feature for their pricier iPhone X which will retail at $999.