Another day and another feature is being rolled out to Instagram. You can now add music to your Instagram stories.
You can now spice up your Instagram Stories game by adding Music to your Stories, Be ready to see a lot of Musically style videos clips in Instagram Stories.
The recent update brings this feature of adding music to the Stories. There is a new sticker on Instagram, tapping which will give you access to a library of tracks where you can select your perfect song to go with the stories.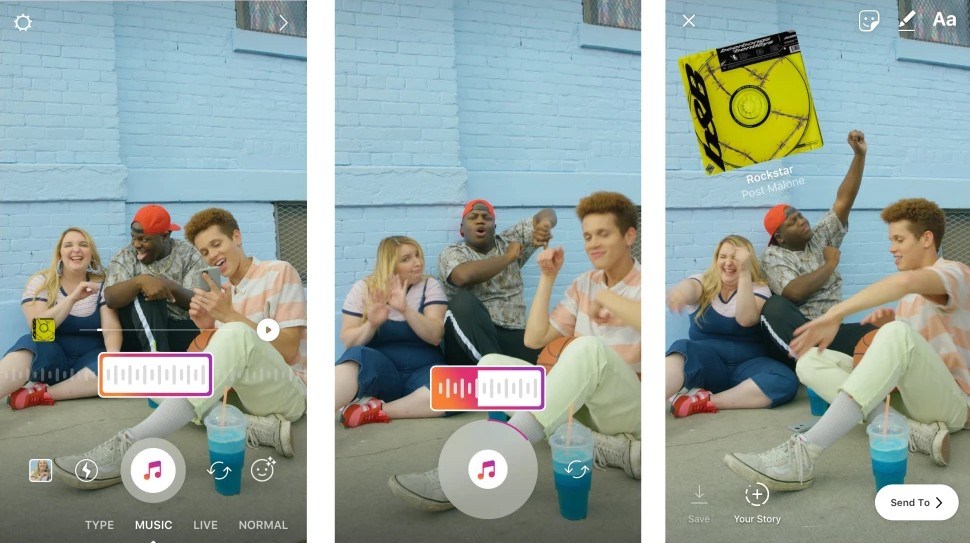 You can also select the track before starting to capture your story.
Simple start the Instagram Camera and swipe to get to the 'Music' option below and then tap on the Tunes icon to select the track.
The stories will also have a Clickable tag for the Song so that followers can know more about the song.
Currently, the feature is available in selected regions and but it available for an app on both Android and iOS platforms.
Instagram has recently released IGTV, which lets users post long-form Videos ranging from 15 seconds to 60 minutes. Instagram wants it to compete with YouTube which means it will have to give similar tools to the creators on IGTV as well.
So, introducing these feature to the Instagram Stories first can also work as a testing ground for the company. I can be the feature would be soon available for IGTV as well along with other features to add text, graphics to the videos.
For now, you enjoy this feature to add music to your Instagram Stories. If the feature is not available to you right now, you can check out this workaround to add any music to Instagram Stories directly.