Adobe has just a refreshed if they are popular creative cloud suite, which includes Adobe Premiere Pro, Adobe Photoshop, Adobe After Effects for the year 2019.
And this article, we are going to see what else has been brought to the table in the Adobe Premiere Pro CC 2019.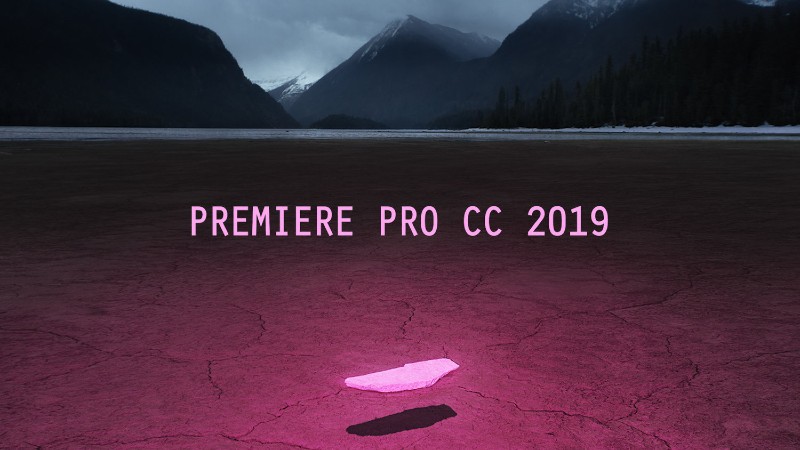 Intelligent Audio Clean-up
A lot of emphases has been put on improving the audio quality, removing the background noise, etc,
Instantly dial down or remove background noise or reverb with new DeNoise and DeReverb sliders in the Essential Sound panel.
Selective Colour Grading
And the other area that got maximum attention is the colour grading, with the addition of new tools, it is easier than ever before to colour grade footages in Adobe Premiere Pro 2019.
There is a new Hue-Saturation curve so that you can now work on one particular colour and pop it up or let it go in the video footage.
Data-Driven Infographics Motion Graphics Template
You will not be able to drag and drop spreadsheets to generate animated visuals promotion infographics, which will make the creation of Demos and presentations pretty easy.
Apart from that, there is more on the performance side, people would be seeing fewer freezes on the Adobe Premiere Pro since the performance has been improved, so you may not have to lose your work ever again like this.
Adobe Premiere Pro now support some extended format as well that are used by iPhone 8 and iPhone X, good news for Apple users.
Even though I still haven't upgraded to the latest version but looking at a few YouTube videos that have been showcasing and talking about the new features that will be available in the Adobe Premiere Pro CC 2019, it will it seems quite interesting.
So I will be linking some of the videos in this article until I use it myself and come up with an extensive review of the same.
I will put the link to that article somewhere in this article when it is available.