So the bug of the current trend of vlogging has finally bit me, I have vlogged a few times and love the process of telling a story via a video.
And like everyone else, I find myself thinking about the best vlogging setup.
I know a lot of Pro Vloggers use DSLRs or High-end cameras with bulky tripods, I am not bold enough to carry something that's too visible.
So for the time being,  I would be using my Smartphone's camera (the Galaxy S6 Edge right now) with a Boya M1 Mic ( Review here).
After doing a few videos, I can understand the importance of a selfie stick or a mini tripod if you are going to use your Camera for recording yourself.
I wanted a multi-purpose tripod, that can be used in different scenarios, and is sturdy enough so that I can trust it with my phone.
I found the 3 in one Selfie Stick from Benro.  I've been using it for last few weeks and it has proved to be quite an amazing purchase.
Here is the video of the review I did.
It's an amazing thing that can solve my vlogging problem and much more.
It's a Monopod, meaning it has 1 leg to stand tall so that it can be used for self-portraits, video recording yourself or producing some creative shots, that depends on your, well, creativity.
Talking about its price, it's just $20 if you order from Ali Express, the product might be available in your local e-commerce site, but they might sell it for premium.
When you order from Ali Express, it takes time to reach, so order only if you are patient enough to wait for several weeks.
Other than waiting for the shipping I have no complaints to recommend you to get this from Ali Express, for $25 it's a steal.
I own a Tripod from the same company that I bought several years ago 7 years to be precise, and I just love the quality of it. This is the second product from Benro and it has enabled me to put more trust in the company. Usually, you will have to spend 10 bucks on a selfie stick, and the quality of it would suck,
Don't buy it if you just need to take perfect selfies, if you want to do more than that you can go ahead and buy this product.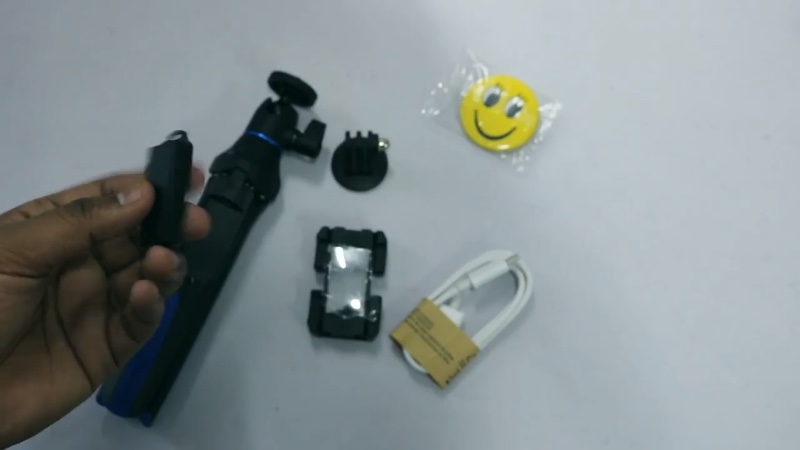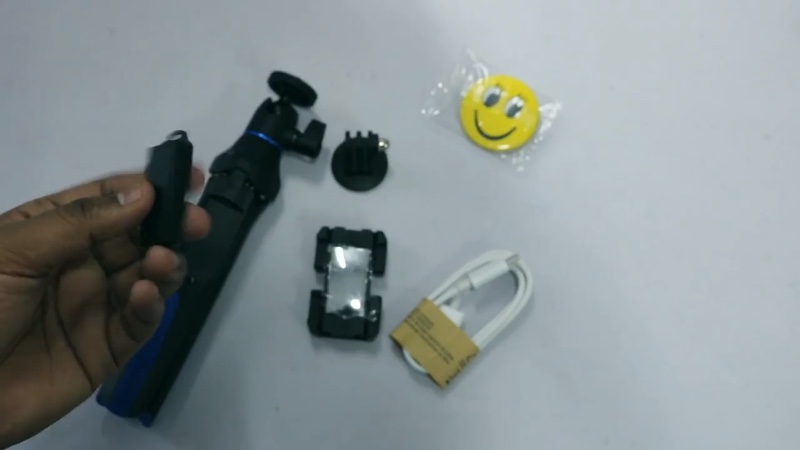 This selfie stick comes with a generic micro USB cable that can be used for charging the Bluetooth remote that can also be taken out of the selfie stick and can be used for taking photos remotely.
To use the Bluetooth remote you need to connect it to your smartphone, there is an on/off switch on the remote, turned it on and press and hold the button to bring it in discovery mode and then pair it with your smartphone.
Once you have paired it, you can double-click the remote button to launch the camera app and a single click takes a photo.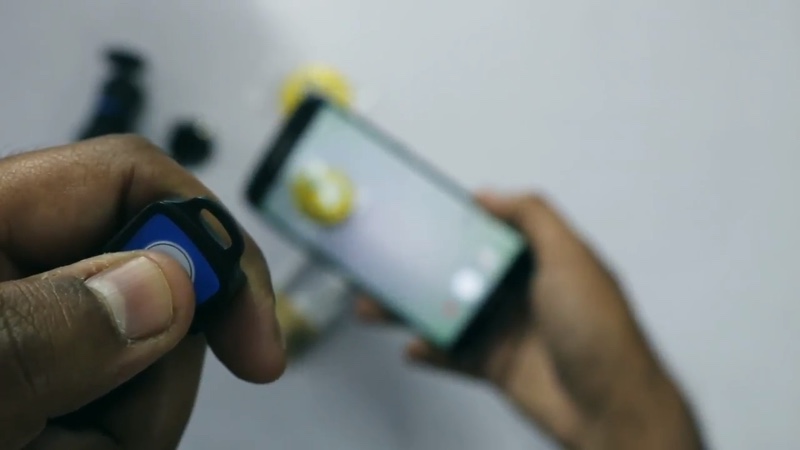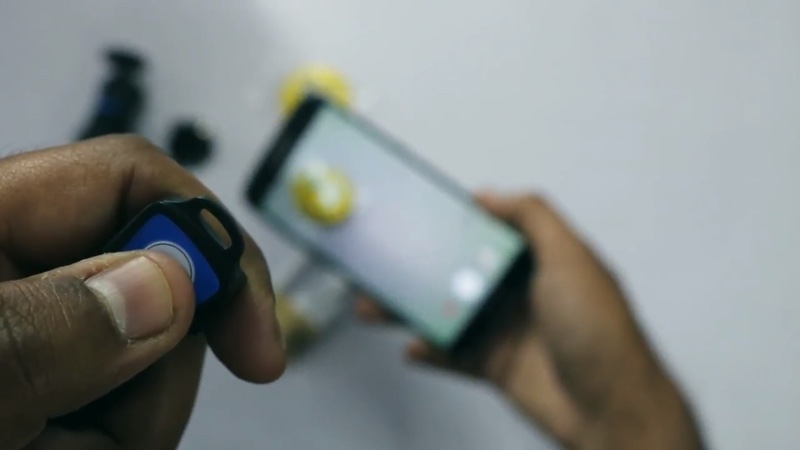 It's quite simple to use, just like in other Bluetooth enabled selfie sticks. So it's quite a nice functionality to have, I am not going to use it, I am not much of a selfie guy. But still, I am happy it is there.
You get a mobile phone clamp which seems to be of decent quality and has actually got mirror-like steel placed at the back so that you can see yourself in it and use your smartphone's back camera for taking high-quality selfies or vlog with it.
Talking about the quality, it seems quite sturdy, the material is of good quality, and this mobile phone clamp can be mounted to the quarter-inch screw thread.
I am going to clamp my Samsung Galaxy S6 Edge to it, which is a 5.2inch smartphone, this clamp can hold phones with a 5.5inch screen as mentioned on the box of this product.
One good thing about this selfie stick is, it has got a 360-degree ball head that lets you virtually get any angle you want, just position the mobile at a preferred angle and then tighten it.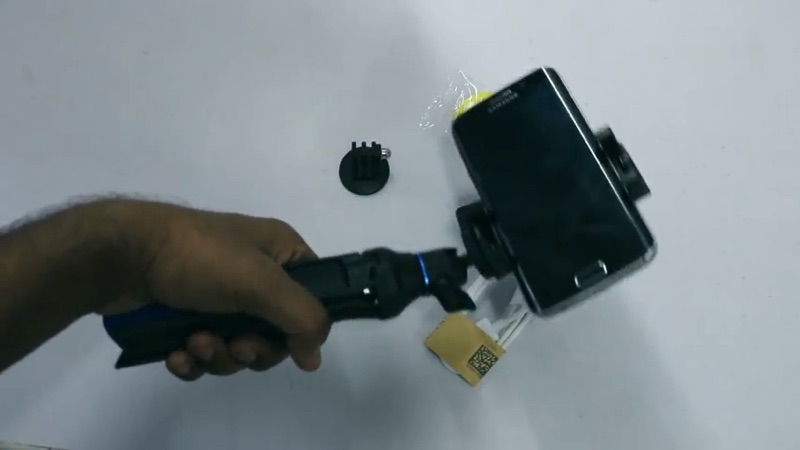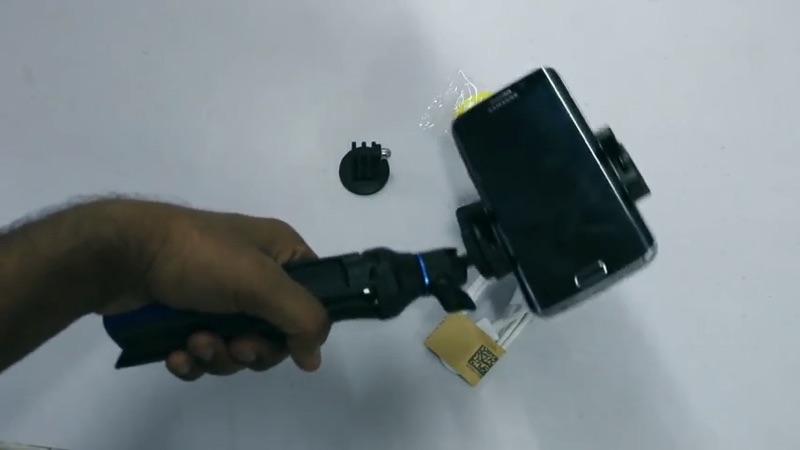 And this is my vlogging setup, this is how I am going to use this selfie stick – tripod for vlogging. It feels quite sturdy and I am feeling confident to actually take it out without the fear of my phone getting dropped.
Since it's a selfie stick, it can also be expanded up to 33 inches, which is around 2.7 ft, you can cover a big area, and bring everyone in the room in one frame easily.
And Like I said, the back, mirror-like steel lets you use your phone's back camera for selfies or vlogging. And I am actually planning to use it like this.
Or maybe I'll use my Action Camera with it as well since the quarter-inch screw thread lets you mount any camera that has the universal tripod mount slot.
So this is a good choice if you are looking for a mini tripod that you want to keep on a table and use it with your DSLR, maybe for YouTUbe videos perhaps.
Talking about portability, which is my priority for buying this, It is over 7-inch in it's folded form and can easily fit into a pocket, so this is my vlogging setup, a smartphone in one pocket and the tripod in another.
Now if you are the ones who would want to use it with a DSLR camera for vlogging, I am afraid this is not the tripod or the selfie stick you are looking for because It might not be able to take the load of your heavy DSLR.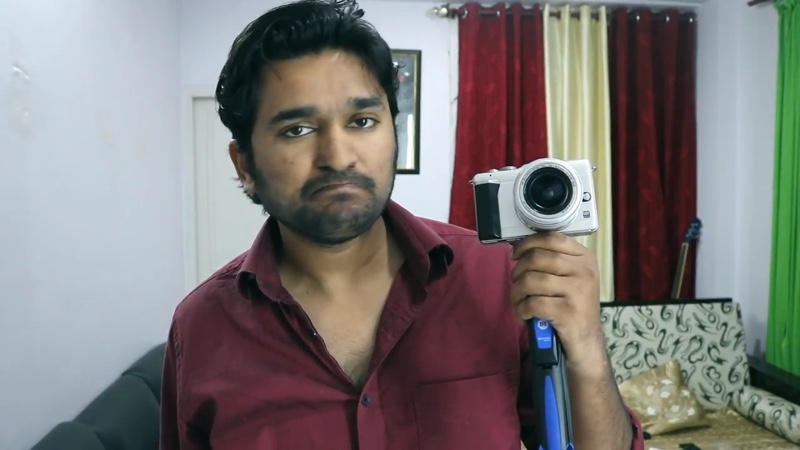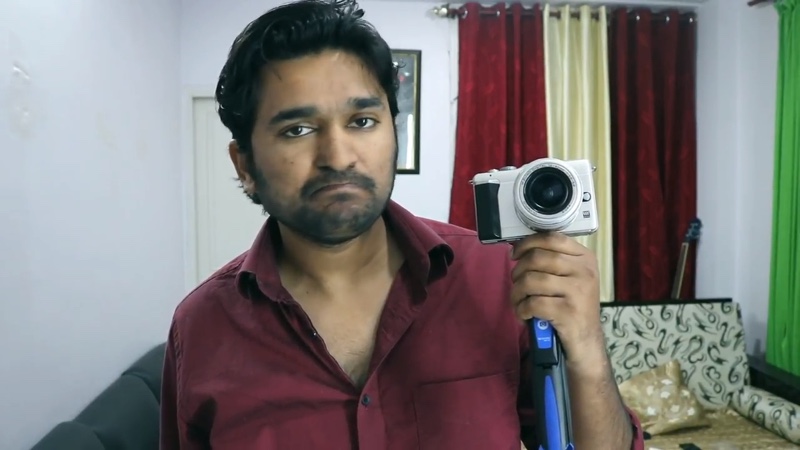 But, If I talk about myself, I am not going to use my DSLR for vlogging, anytime soon. I prefer portability over a slight increase in quality.
So for me, this 3 in one selfie stick, mini tripod, and a pocket monopod checks all the boxes for my requirement, and if your requirements are also similar to mine, you can buy it from the link mentioned below.