Cases are boring, bad, and hide the beauty of the gorgeous phone you invest your hard earned money in, but again, it's the very point why, anyone would want to use the case, to protect their precious smartphones.
It's 2017 and cases have evolved so much that it doesn't have to be that ugly, bulky black thing that hides the beauty of your iPhone, you can get the best of both the worlds. Protection with style.
I sat down and spent a part of my Sunday to look for the most stylish iPhone 7 cases that are available for purchase online. Here is a list of the best ones you can choose from.
1. OtterBox 'Commuter Series Case' for iPhone 7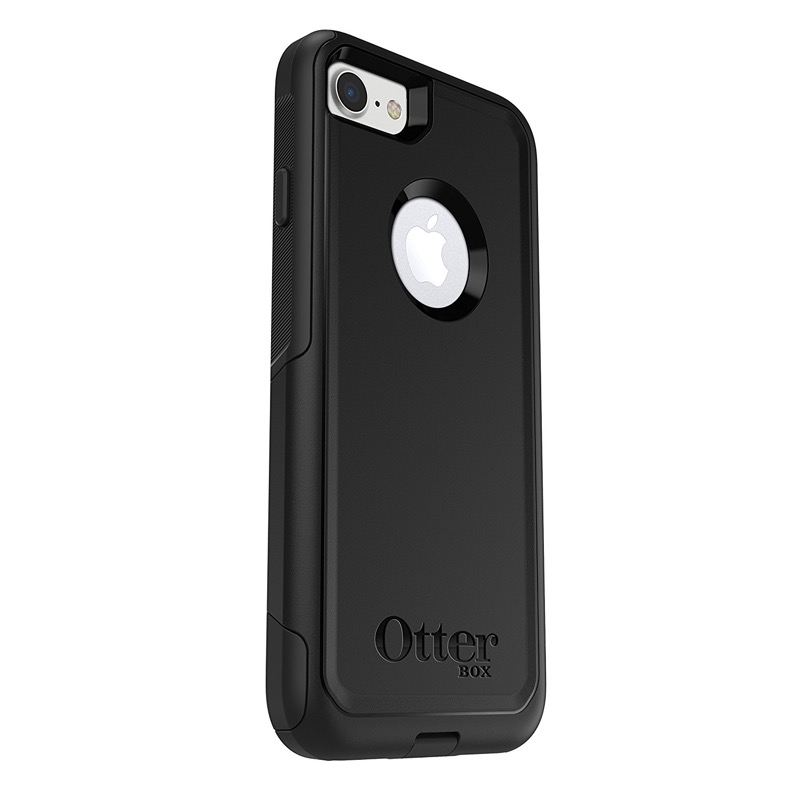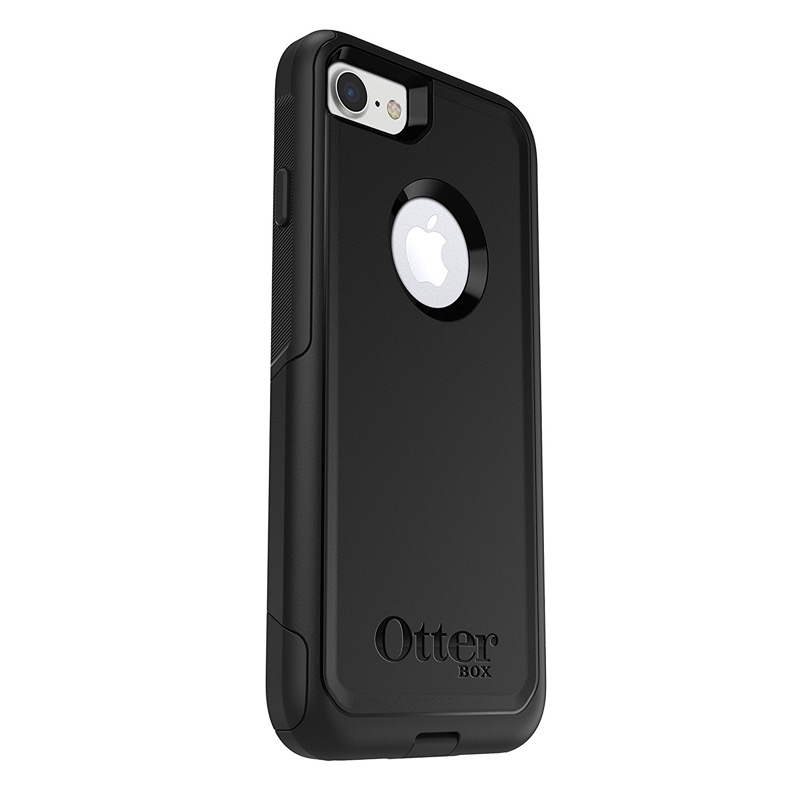 Otterbox has really started coming up with some amazing quality cases, this one for iPhone 7 is really thin and protective at the same time, it protects your precious iPhone from those random drops.
The quality of the material used for the cases has really been upped from the company.
2. Crave 'Strong Guard Protection Series' Case for Apple iPhone 7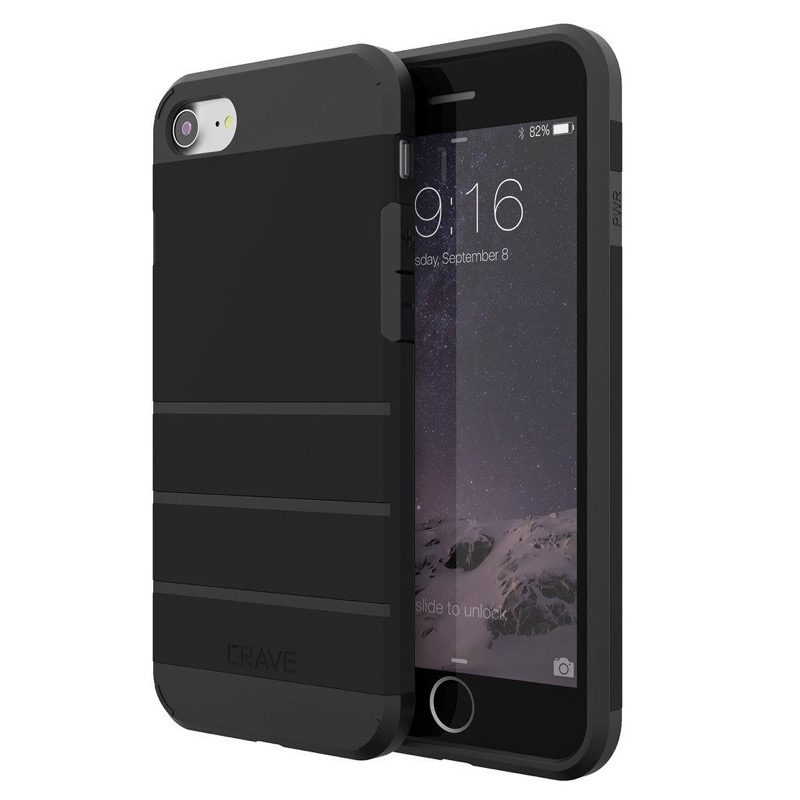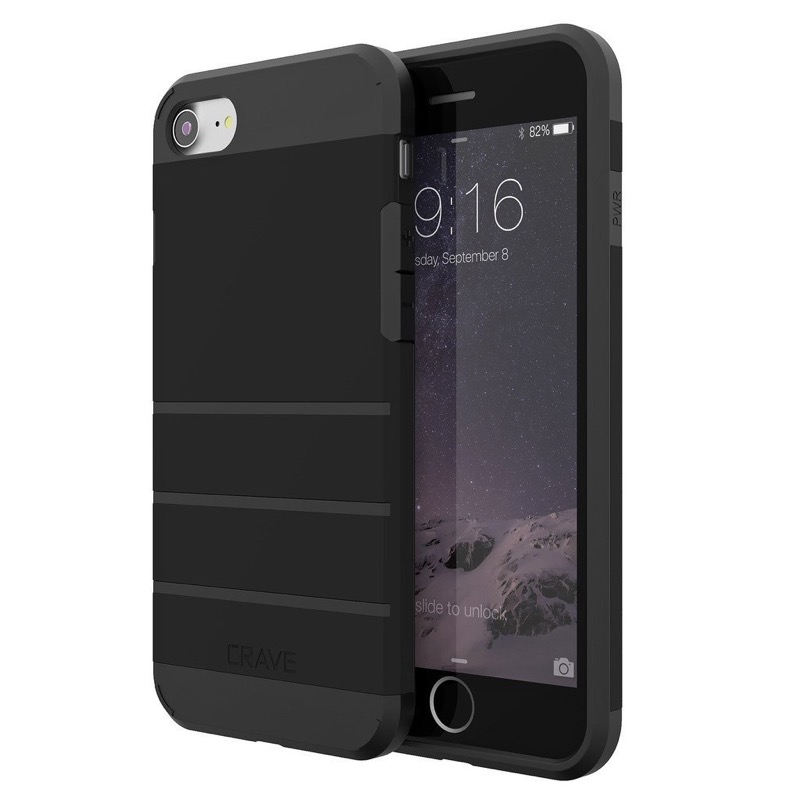 Slim and Lightweight is everybody's promise nowadays who is selling phone cases, Crave is also one of them, but the Strong Guard Protection Series also makes sure that the 'Slim & Lightweight' saves your phone from that accidental drop.
The Good thing about this series of Case from Crave in comparison to the OtterBox we picked at the top.
3. Supcase Unicorn Beetle Style Case for Apple iPhone 7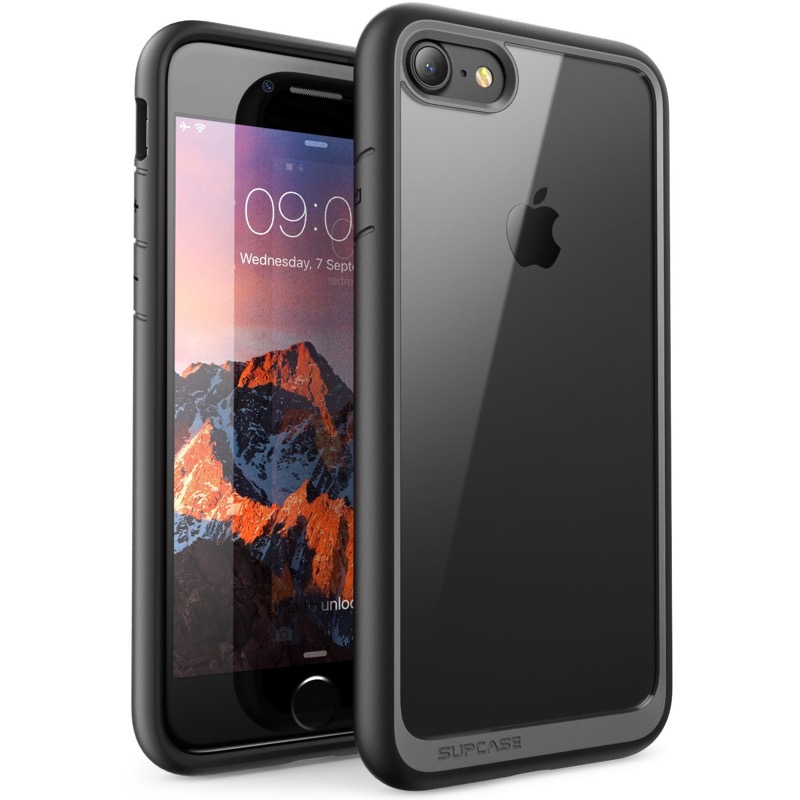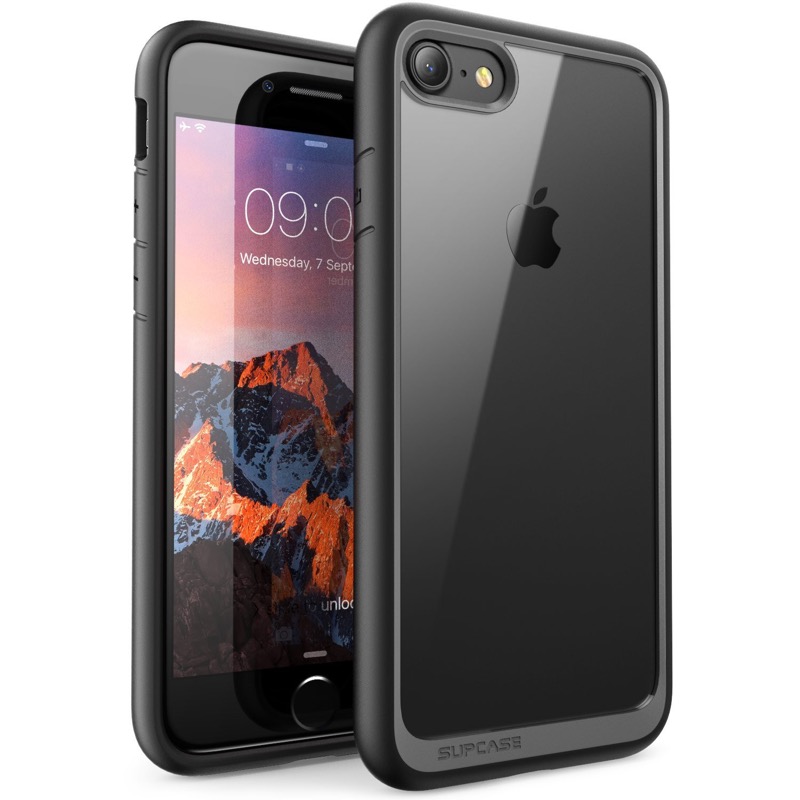 This case is for you if you love the backside of your iPhone and don't want to hide it under a case. Supcase is mostly a Bumper-style case with transparent back and protection from the sides.
iPhone usually gets damaged from the sides because they fall like that. This Case from Supcase makes sure your iPhone doesn't get damaged from that random fall, you can still flaunt your iPhone premium quality build and doesn't add much weight to the phone.
4. Torras Silicone Gel Rubber Shockproof Case for Apple iPhone 7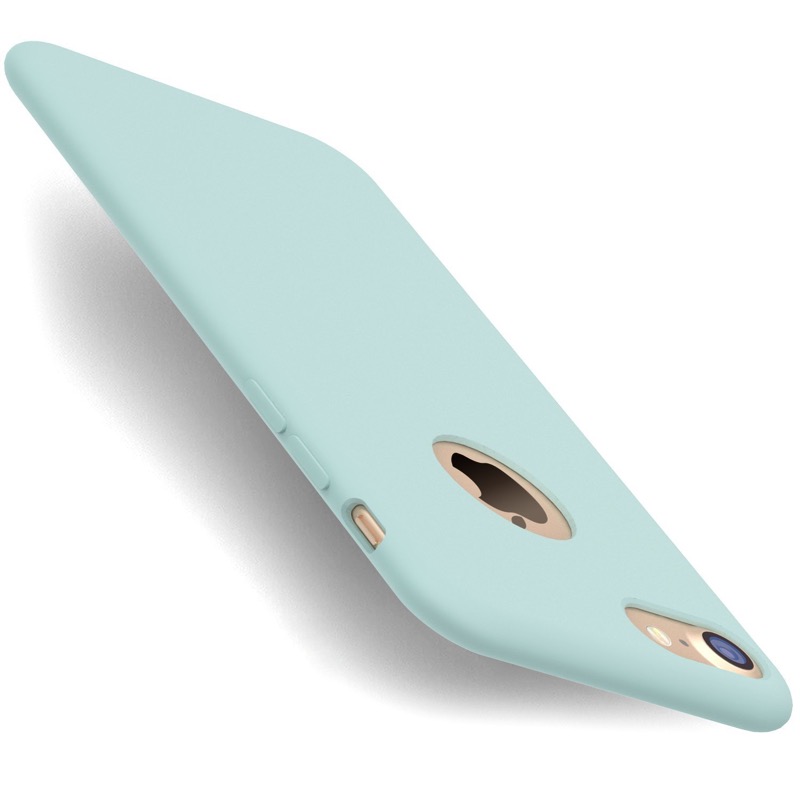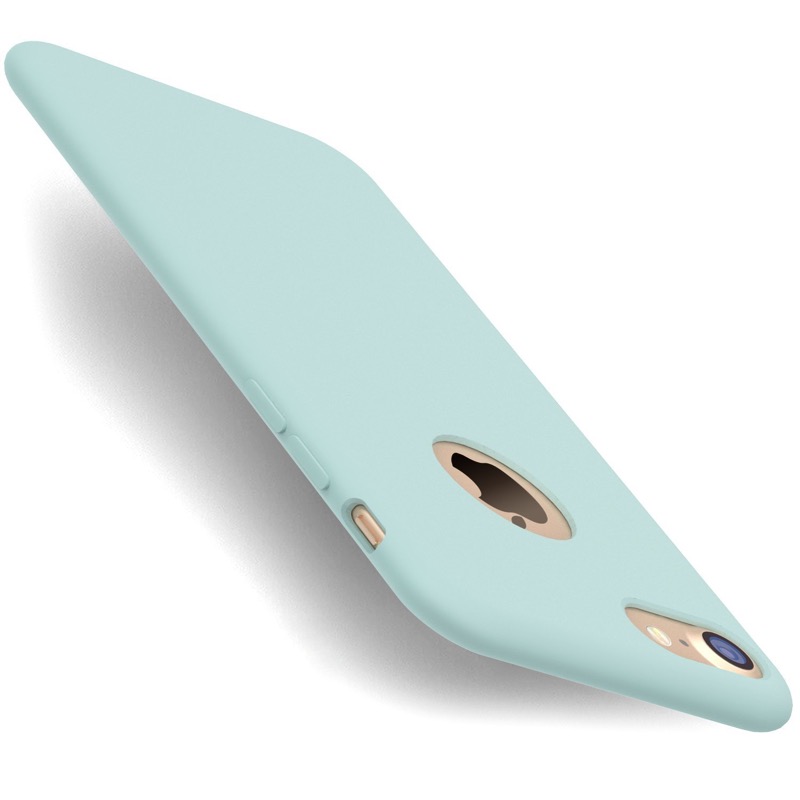 The iPhone comes in limited colors, but one good thing about cases is, you can choose any color to make your iPhone look unique, for example, this mint color Silicone case for iPhone will make your iPhone stand out from the crowd.
The is built with Silicone Gel Rubber which is nice to touch and protects your phone by absorbing the shock when it falls.
The case also has got microfiber cloth from the inside to make the iPhone free from any scratches that are usually caused by other cases when used.
5. Caseology, Slim Dual Layer Military-Grade Protection Case for Apple iPhone 7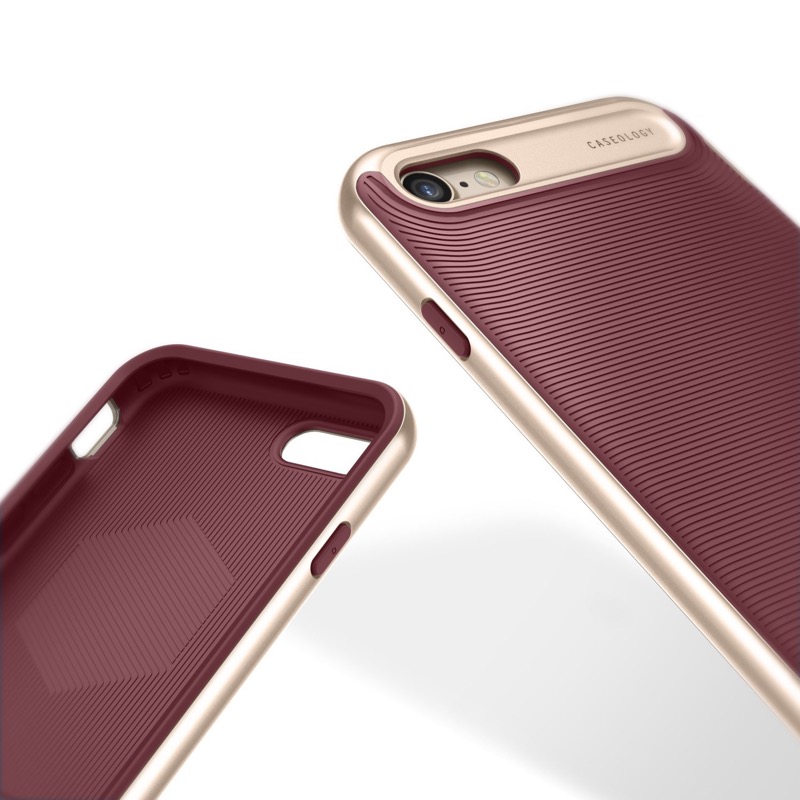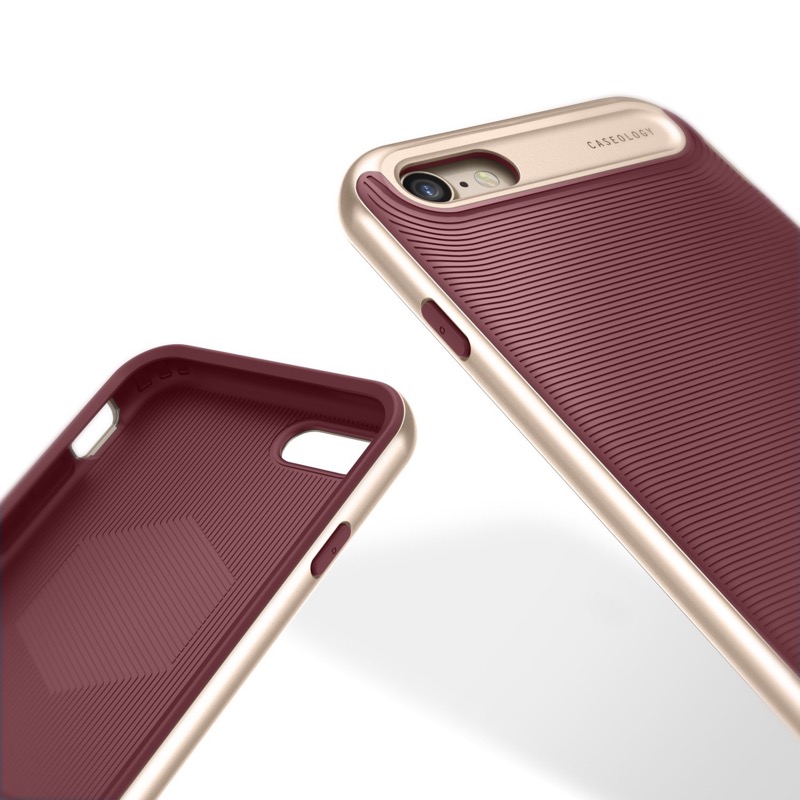 Given how slippery the iPhones are, this Case from Caseology gives enough friction to your iPhone that the number of falls will be minimized automatically.
One of the reviewers has clearly described this case as follows,
The case is thick enough that the camera lens will not be flush to any surface you place your phone on. The touchscreen bezel also prevents it from being flush to surfaces and though pliable it is sturdy enough to stand up to constant abuse from my thumb when I press the Home button.
6. HZ Bigtree, Ultra Thin Light Weight Soft Touch Flexible TPU Case for Apple iPhone 7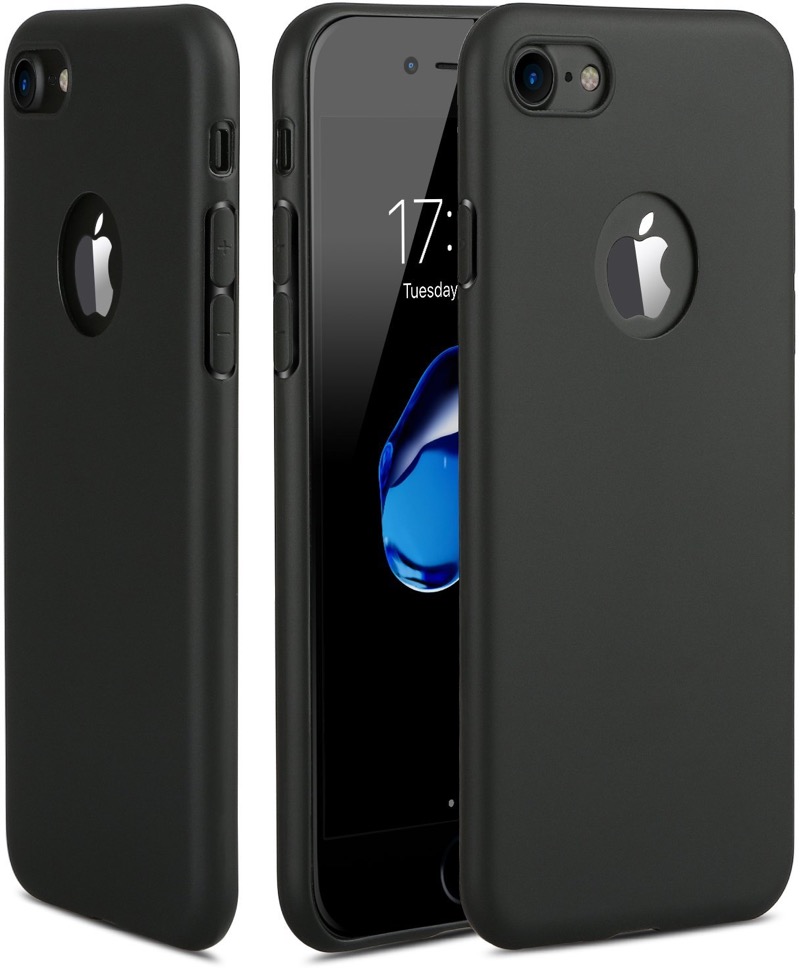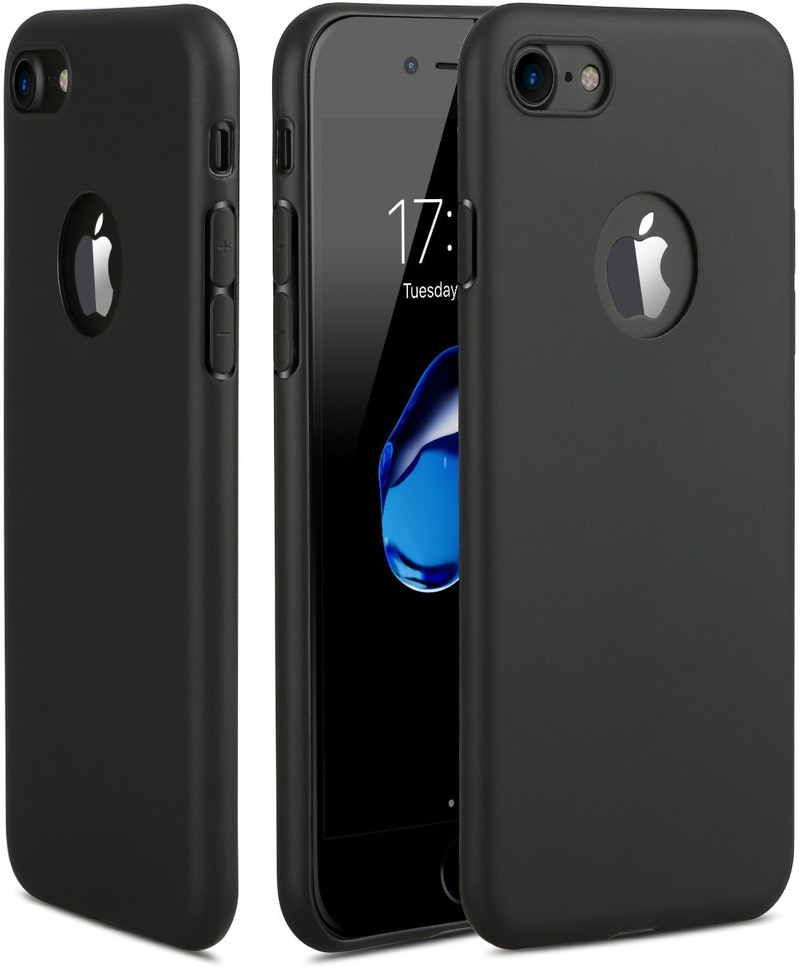 This Case is probably the lightest Case in this list of iPhone 7 Cases. At 0.5mm it doesn;t really add much to your slimmer iPhone.
It's made of TPU (Thermoplastic polyurethane) which makes this case extremely flexible and take some shock to itself when you drop your phone.
This Case gives the iPhone some protection without making the iPhone any thicker or heavier. Though it isn;t military grade. If you already take a good care of your iPhone and commutes Home to Office and back, then you need minimal protection from those random drops. This case does it fro you.
7. Spigen Rugged Armour with Resilient Shock Absorption and Carbon Fiber Design for iPhone 7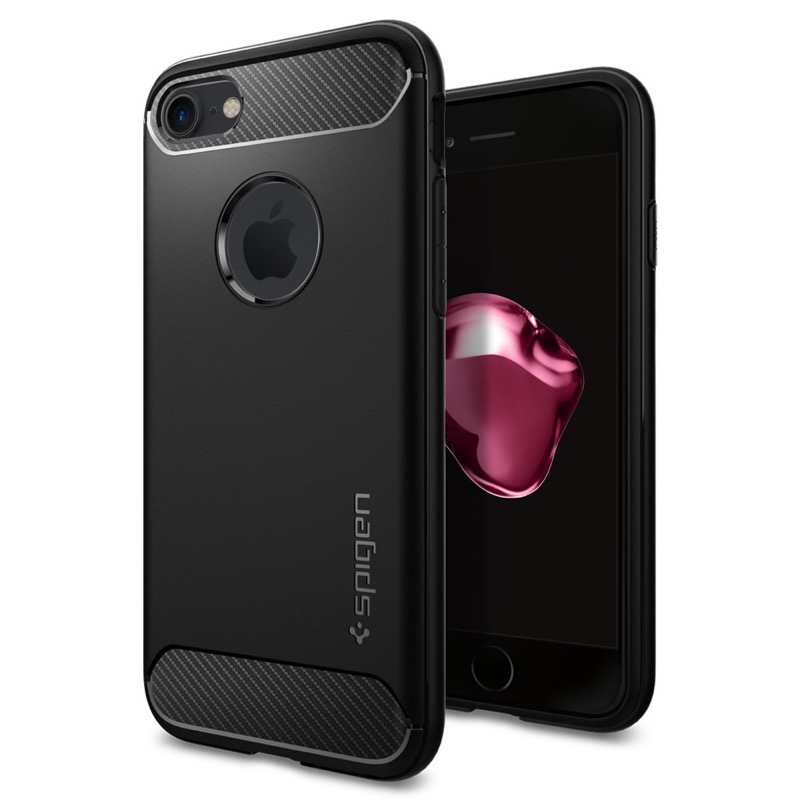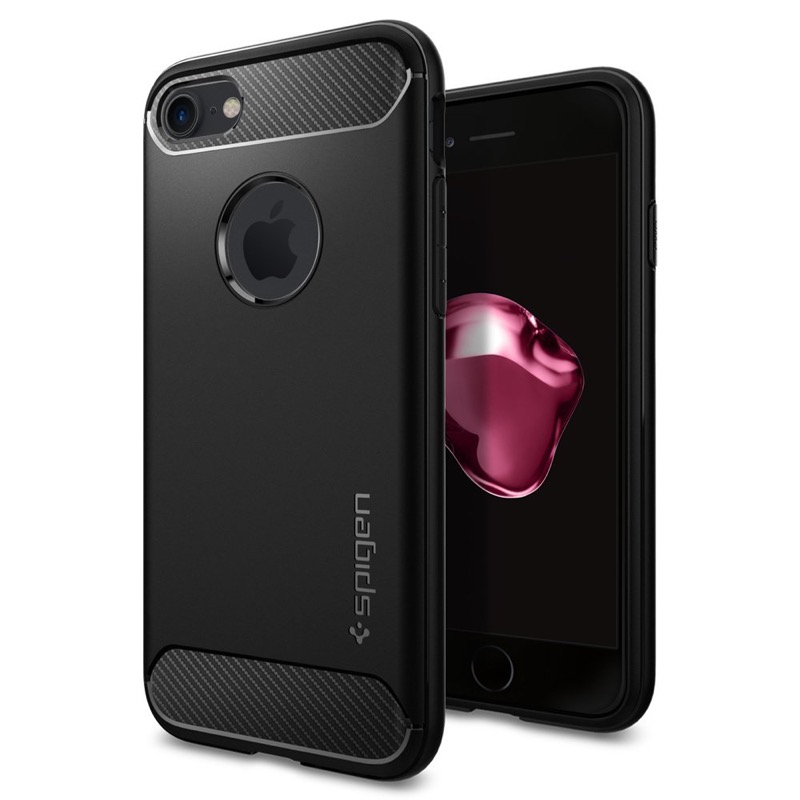 This case from Spigen brings a very minimal cover to the iPhone 7. This one is also made of TPU and absorbs shocks from small falls. Also, keeps your iPhone free from dust and dirt.
8. Spigen Liquid Air Armor iPhone 7 Case with Durable Flex and Easy Grip Design for iPhone 7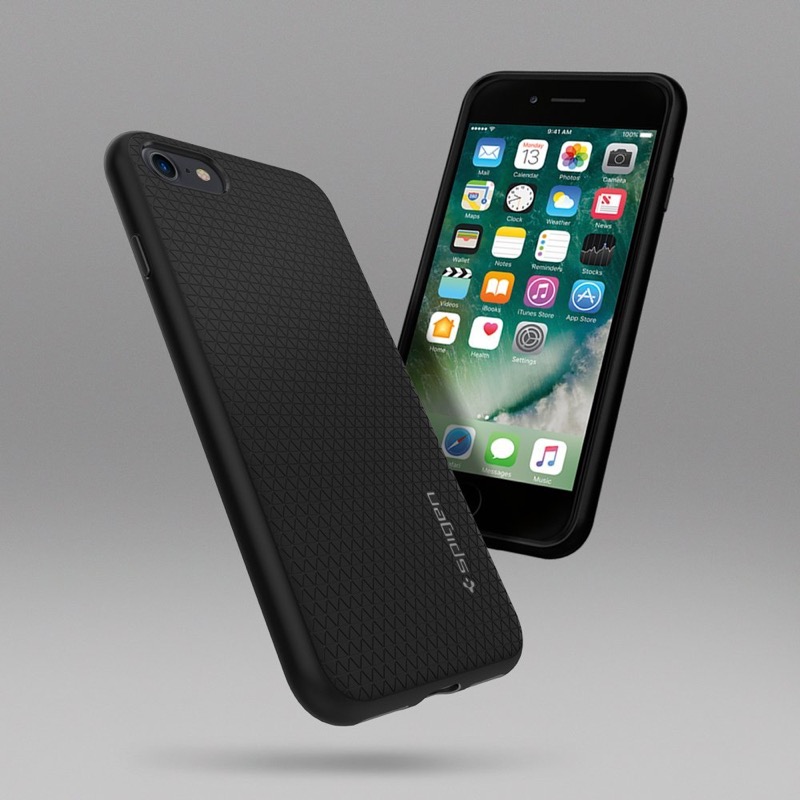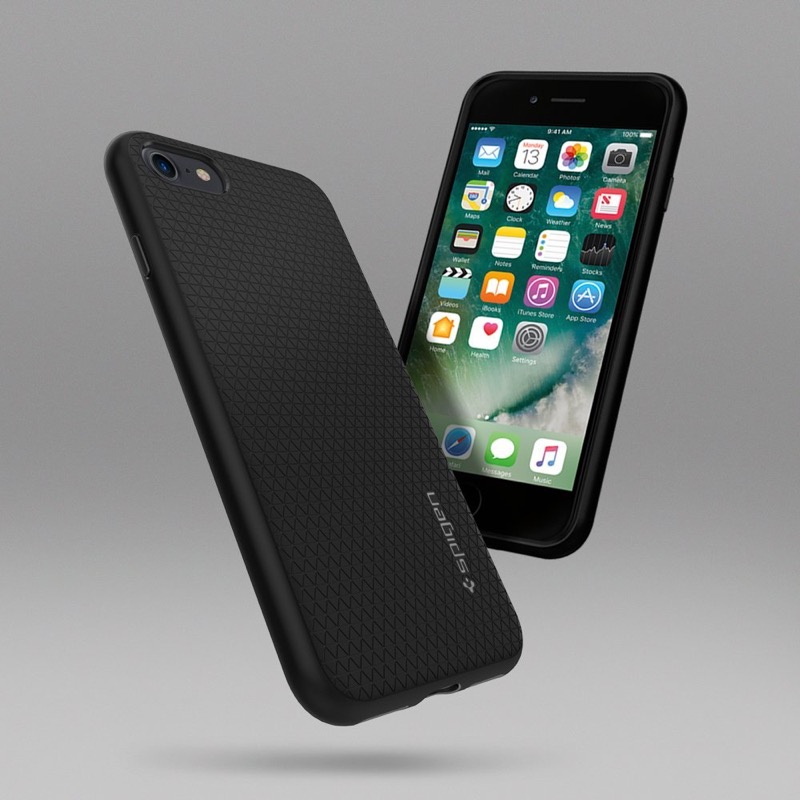 This one is also from Spigen, but without a Logo Cutout at the back, Most people love to show the Apple logo at the back but it's one way for the dirt to enter your phone, plus, most of the cases with Cutouts look odd, (excluding the one from Spigen we just mentioned above).
This case gives a rough feel to the slippery back of the iPhone 7 making it less likely to be dropped accidentally while taking out of the pocket.
9. BMWCKL Ultra Thin Protection Series Case for iPhone 7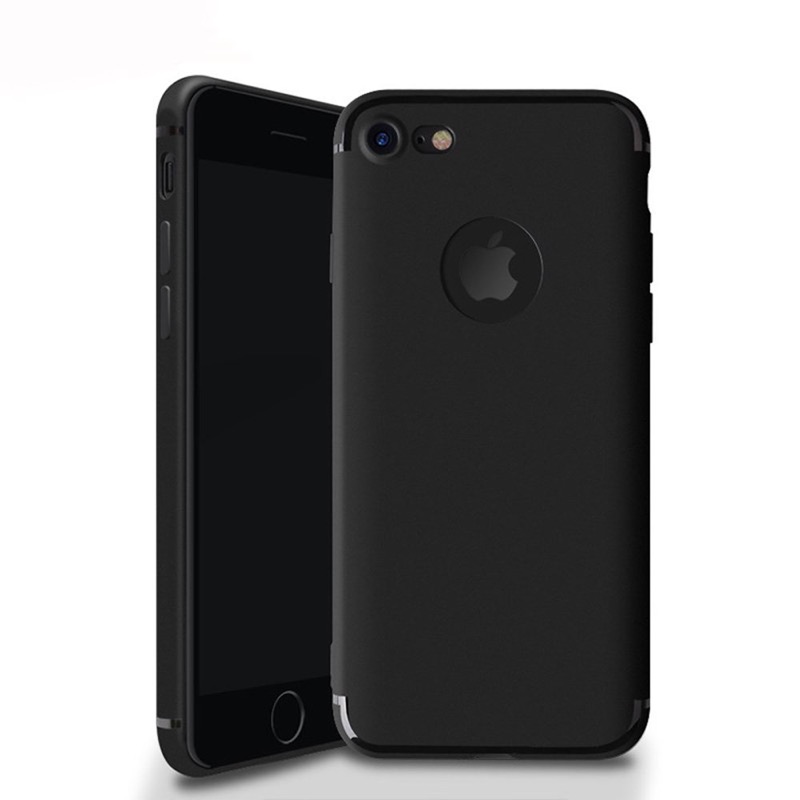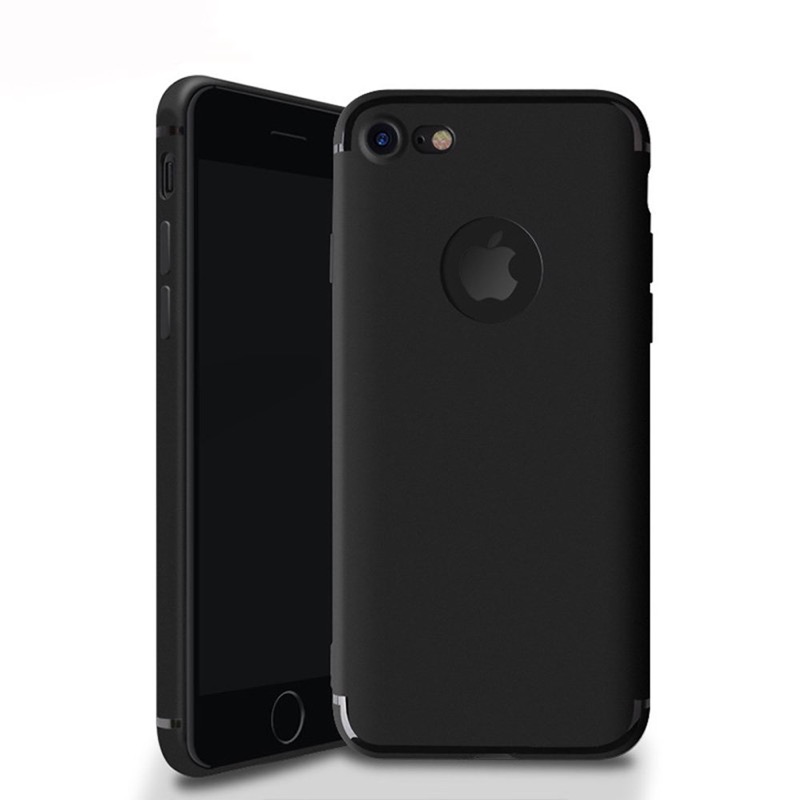 I am including this Case in the list because this case on an iPhone looks as if it's a phone as a whole. And the reviews support this.
This Ultra think case doesn't do the job of protecting your iPhone 7 from big falls so well but will still save it from minor ones, I think this is one trade off you'd have to make if you want a case this slim that doesn't feel like a case at all.
10. Caseology Slim Military-Grade Protection Case for Apple iPhone 7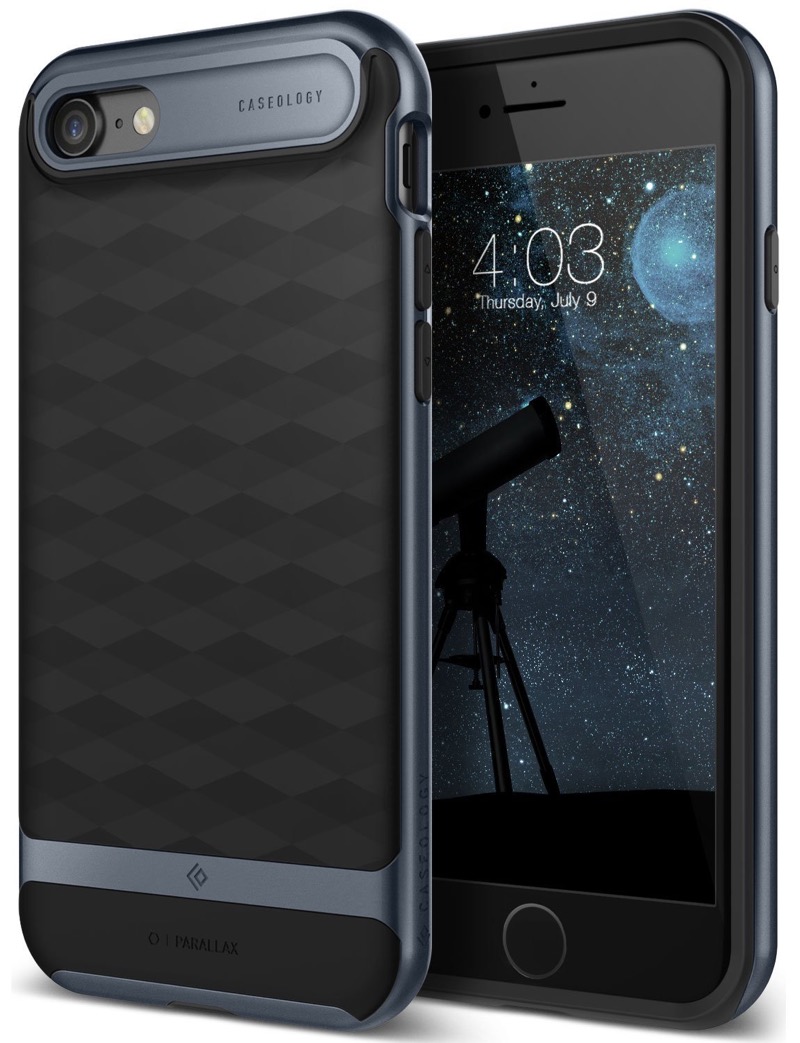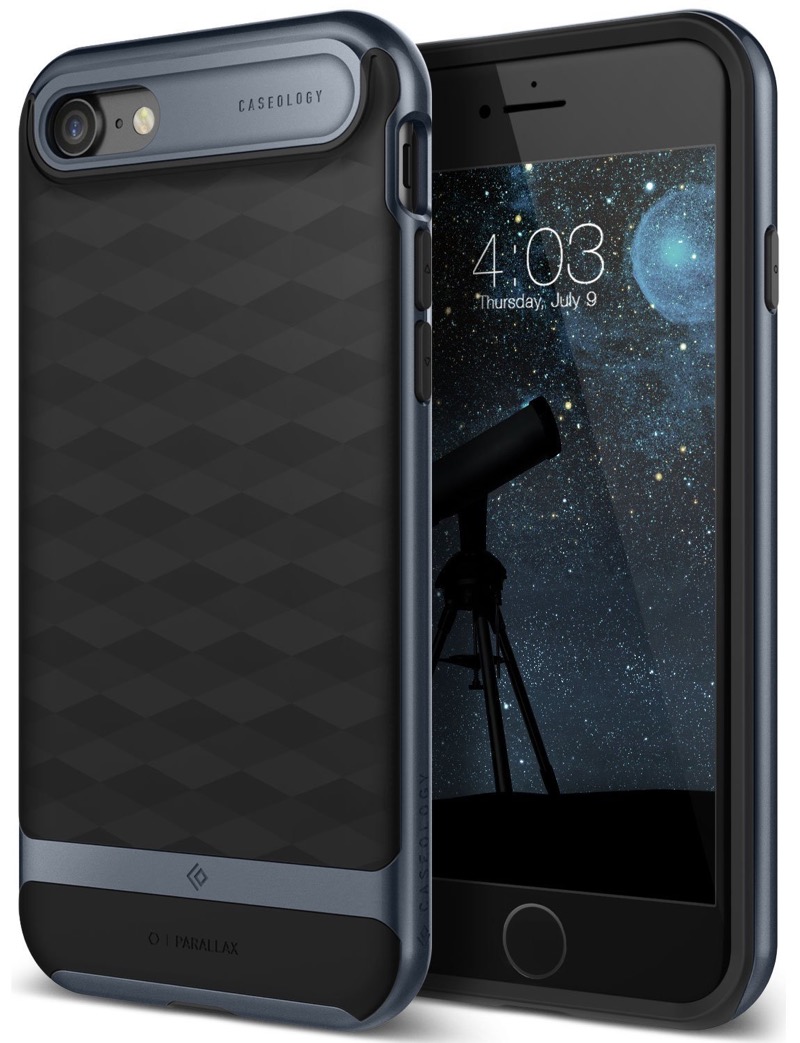 Another military grade rough and tough case that is reasonably priced unlike those $50 ones from fancy brands that promise to keep your iPhone safe from even bombs. Honestly, no one really needs that much protection for a Phone (What the use when you die and phone survives in a blast) 
Anyway, talking about this slim military grade case for iPhone from Caseology, the case if available in different colors like Burgundy (listed at #5), Mint Green, Red, Deep Blue, Black, will let you customize the look of your iPhone and not just protect it from falls.
Caseology calls it the Parallax series, because of the stylish design statement these cases bring to the table.
Some of these cases are multi purpose, such as, it can be used as a card holder, or a wallet book or there are also some cases available that have an inbuilt battery pack to increase the battery life of your iPhone, you can pick the one you like from Amazon.com
So, if you own an iPhone 6 or iPhone 6S or 6S Plus, or any other phone, like the Samsung Galaxy S8 or Galaxy S7, we have a list for every one of them, use the search box found above to find the respective buying guide for your phone.
Apart from the iPhone Cases, you will also find other iPhone accessories, best headphones, Bluetooth speakers, Virtual Reality Box, Power bank guides only on Techtippr.com.
Disclaimer: All the links are affiliate links, won't harm or charge you extra but will help us run this website to bring awesome content to you if you use them to shop. Thanks.