High-speed internet is becoming more and more essential nowadays. The web is filled with information and opportunities that aren't accessible to households who cannot afford to have an internet connection in their homes.
The Biden-Harris Administration recently announced that 20 internet service providers have agreed to help low-income families by offering discounted internet. 
Since the start of their administration, they have been very keen on fighting the digital divide in the country, from establishing programs like the FCC's Emergency Broadband Benefit Program and now this.
The recent program that was announced is called Affordable Connectivity Program (ACP) Benefit, and it provides a $30 monthly subsidy and $75 for households in tribal areas on internet service.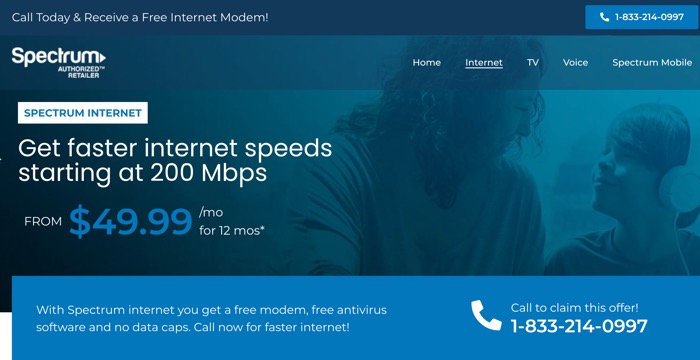 This program enables millions of households to have access to high-speed internet without having them pay costly monthly fees.
The Affordable Connectivity Program received $14.2 billion in financing from the $1 trillion infrastructure bill passed by Congress last year. With 20 internet providers participating, this program could cover almost the entire United States. All you need to do is to find a participating internet provider in your area and see if you qualify for the program.
How to Qualify for the ACP
People in low-income households who have an income of or below 200% of the federal poverty level, as well as who are already receiving benefits from other government programs, such as SNAP, Medicaid, the Free and Reduced-Price School Meal Program (FRSMP), the School Breakfast Program (SBP), or other similar ones, are eligible for the program. 
Applying for the Affordable Connectivity Program
Applying for the ACP is easy. You just need to download the application form from the White House's website and send it via mail. Once your application is approved, you can now get in touch with any participating internet providers. You will only need to choose a plan and apply the benefit to your home internet plan. 
You may also sign up for the program through your existing internet provider if it's participating in the ACP. However, they might have a different application process.
List of Participating Internet Providers
Check out the list below to see if your current internet provider is participating in the program. 
Verizon Fios

 

Cox Communications

 

Comcast

 

AT&T

 

Starry

 

Spectrum

 

Jackson Energy Authority

 

IdeaTek
Frontier
altaFiber

MLGC

 

Vermont Telephone Company

 

Wow! Internet, Cable, and TV

 

Comporium

 

Altice
Allo Communications

 

Vexus Fiber

 

Breezeline
Astound

 

MediacomCable
Lifeline and ACP Benefits: Can Eligible Households Receive Them Both?
These two benefits can be used with additional state and local benefits if they are available. If you are a recipient of both Lifeline and an Affordable Connectivity Program, you can use the benefits with the same or different internet providers. That means you can have a home internet service supported by the ACP and a mobile phone service supported by the Lifeline program. 
Internet Plans and the ACP
Many people are wondering if the internet plans included in the Affordable Connectivity Program are fast. According to the statement, they have a minimum download speed of 100 Mbps, which is enough for a regular family of four to play games, stream HD movies, and perform typical internet activities, like browsing the internet, sending emails, and more. 
In the digital era, having high-speed internet is essential not only because it allows you to communicate with your loved ones or watch great movies without leaving your home but also because people can find numerous work opportunities online that can contribute to their success. 
So imagine if 100 million households are disconnected from the internet and only rely on job postings and door-to-door job applications, it would be difficult for them to find a job that suits their skills. Moreover, most companies have already shifted digital, so as time passes by, it would be extremely difficult for many people if they don't have access to fast, reliable internet.
Final Thoughts
The Affordable Connectivity Program is one of the most significant programs this administration has ever developed. If properly executed, they will be able to connect millions of families that are unable to pay for home internet. While transparency issues await the participating providers, let's hope for the best and see how the program will turn out.