Canon has launched the new mirrorless camera, Canon EOS M50, in India. The camera comes with 4K recording capability and has a 24.1 MB dual pixel KF sensor. The EOS M50 first 4K mirrorless camera from Canon.
Canon is probably one of the most popular brands when it comes to DSLR cameras. People put so much trust in the brand that it has been enjoying its position as being the top seller of dealer DSLR smartphones.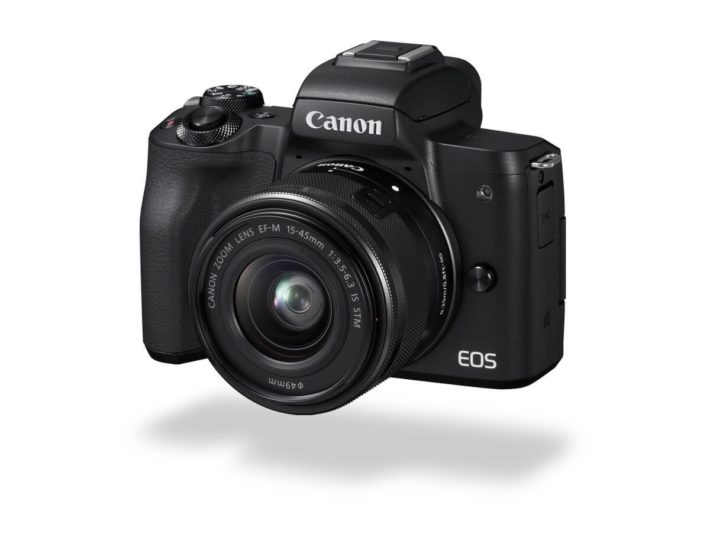 While Sony has been bringing a lot of new cameras with advanced functionalities, it's rare that we see something new from Canon.
The Canon EOS M 50 features a 24.1 MP APS-C CMOS sensor. The camera also features the new DIGIC 8 image processor which helps the camera shoot 4K videos at 24fps, Full HD videos at 60fps.
The camera is also capable of recording 720p videos at 120 FPS, something which is rare in a Canon camera. It has a built-in OLED EVF (Electronic View Finder) along with a 3 Inch LCD touchscreen which can be flipped out.
The Camera can take up to 370 shots or record 130 minutes of footage on a single charge. And there is also a silent mode in the camera which can capture images without much shutter sound.
The camera comes with Wi-F, NFC, Bluetooth connectivity which helps in easy transfer of images and video files to the smartphones show the camera connect app on the smartphone.
There is a 3.5mm Audio input for connecting external mics, an HDMI output for live monitoring and a micro USB port.
Talking about the price, the Canon EOS M50 is priced at Rs 61995.
Mirrorless cameras first emerged in the late 2000s and were quite appreciated for the quality as well as the possibility they offered.
Panasonic and Olympics were one of the first companies that came up with mirrorless cameras.
With the concept of blogging on YouTube getting popular, are looking for cameras that can be compact and can give better quality than smartphone cameras.
Even this the smartphone cameras have gotten so much better from the previous generation, having dedicated IP cameras especially mirrorless cameras can make a huge difference in the quality.
The Canon EOS M 50 competes directly with Sony A6300 and Panasonic G85 which are available in the similar price range.