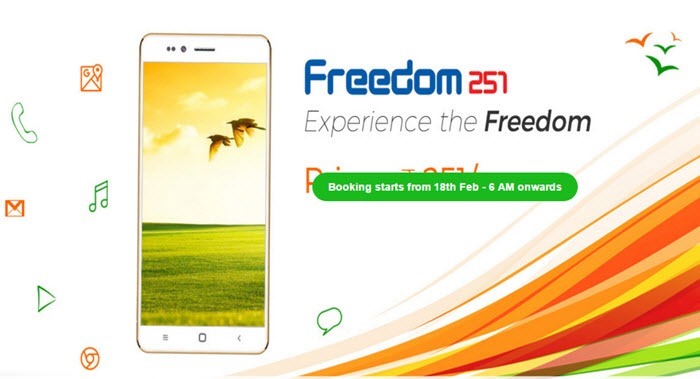 Okay, this is not what you get to hear every day, but an Indian Smartphone maker, Ringing Bells, has actually launched a Smartphone that costs just Rs 251. Yes, it's Two hundred Fifty One Rupees, no typo there. It converts to $3.664 (let's round it off to $4).
It is quite impossible to make a phone at a price this low, this is where Indian Government is playing its role by bringing the price down by subsidizing. Because, well, Make in India campaign is on the rise.
Update: Ringing Bells says there is no subsidy given by Govt –02/18/2016
Update: It seems like the news has created a a lot of buzz with people calling it a scam and a great move to get people a smartphone at such a low price. 
The website was not opening most of the time and many people failed to book it giving the other news, that it is nothing but a scam, more credibility.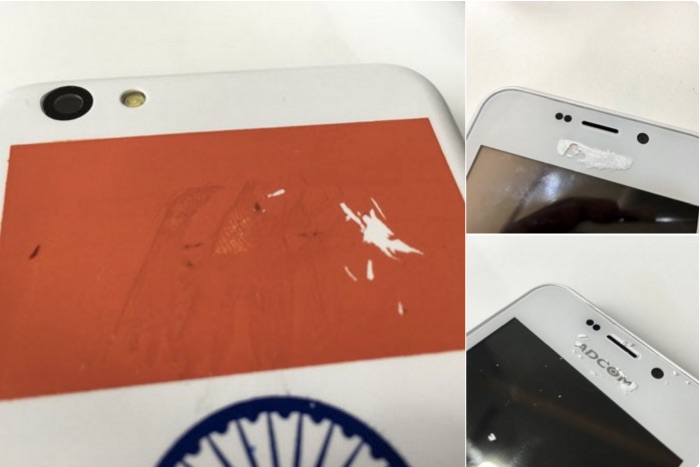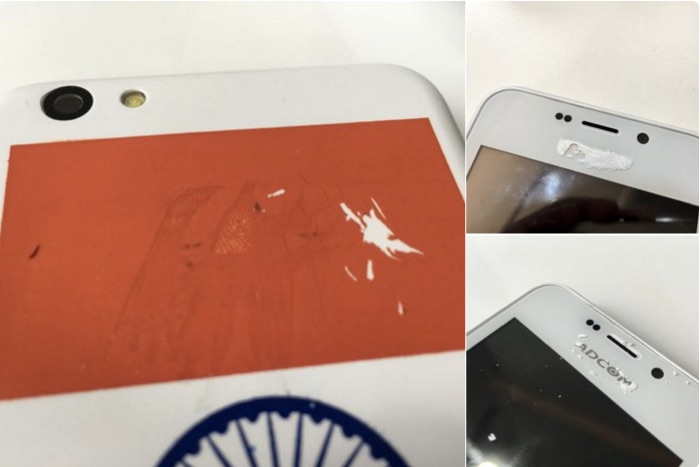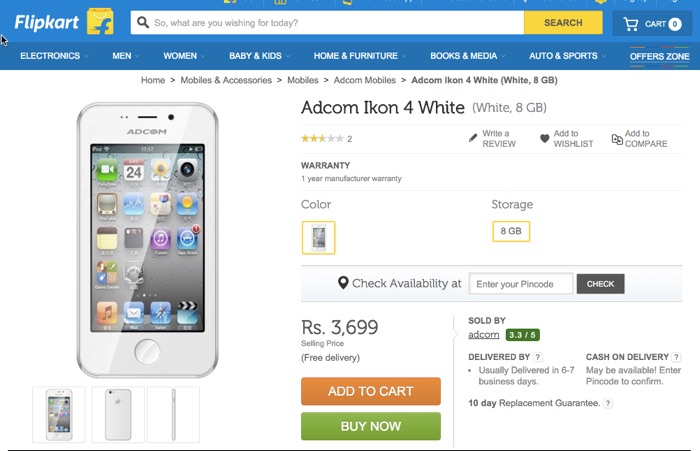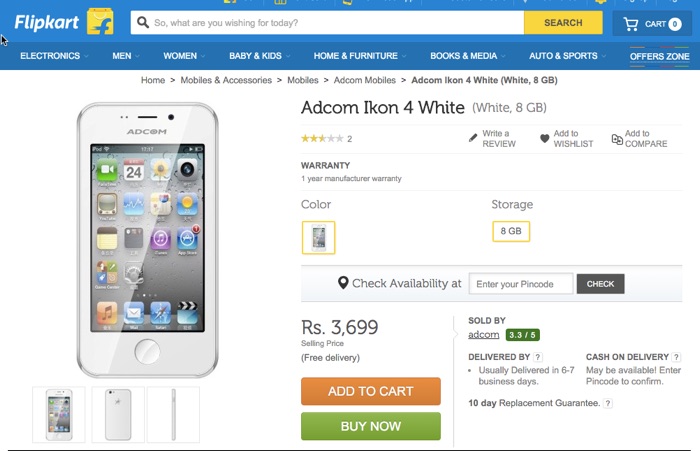 And then these photos appeared that shown the phone isn't actually from Ringing Bells but is Adcom's Ikon 4 which is listed on Flipkart at Rs 3600/- Which is way too higher than the price of Freedom 251.
[su_youtube_advanced url="https://www.youtube.com/watch?v=8dwrZOVcJQA" width="640″ height="360″ autohide="yes" showinfo="no" rel="no"]
On one hand, we have all these little things that makes us believe that it is a scam, but then on the other hand, NDTV's Rajiv Makhni interacting with Ringing Bells President Ashok Chadha and Managing Director Mohit Goel to find out just how the company has managed to price the smartphone at a mere Rs 255, makes us believe that people will get to see the actually phone in their hands in a few months from now. –02/19/2016
If you remember, we saw a similar deal for a Tablet PC, the Aakash Tablet for Rs 1500 a few years ago. That was also a Govt. subsidized device but the Freedom 251 at Rs 251 looks dirt cheap in comparison.  It is even cheaper than 1GB 3G Monthly Data Pack offered by many telecom operators.
The phone will be sold online, on their own website, Freedome251. The booking starts from 18th Feb, 6 AM Onwards.  There is not much information available on the website.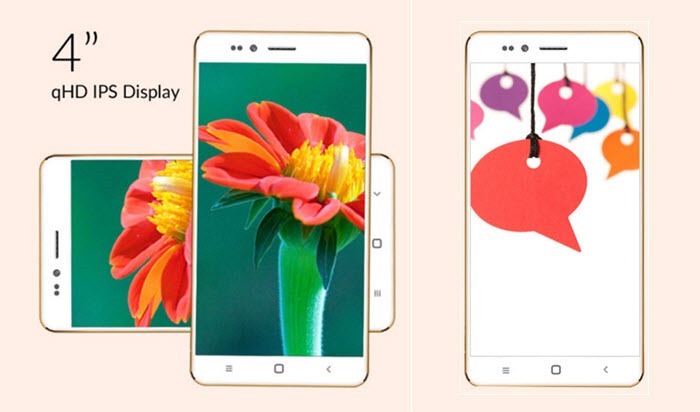 And the images used on the website to mention the specifications is also not what the phone looks like.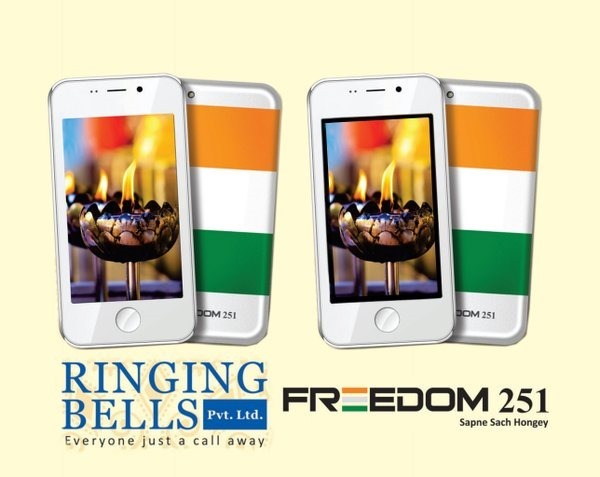 This is the image that appeared in newspaper ads, which is different from the ones posted on the website.
While I want to be optimistic and really want this Smartphone in the hands of people who cannot afford a smartphone. It is very unlikely how many of those would be able to book it online.  Also, there is no information when the Smartphone is actually going to be shipped.
Specifications for Freedom 251 Smartphone
[su_table]
| | |
| --- | --- |
| Screen Display | 4-inch (960×540 pixels) qHD IPS Display |
| Processor | 1.3Ghz Quad-Core processor from Qualcomm |
| OS | Android 5.1 (Lollypop) |
| RAM / Internal Memory | 1GB RAM / 8GB Internal (Supports microSD up to 32GB) |
| Camera | 3.2MP Primary Camera, 0.3MP (VGA) Front Camera |
| Battery | 1450mAh |
| SIM | Dual Standby with 3G Support |
[/su_table]
If you look at the specs, they are not bad, definitely not bad for a Smartphone at a Price of a Starbucks Coffee. The phone will come preinstalled with some Indian Apps like Women Safety, Swachh Bharat, Fishermen, Farmer, Medical etc.