Facebook has been swimming in the ocean of Criticism for the last few months, and it has only got intense in the last few days when the number of users whose data was leaked to the Cambridge Analytica started getting largest.
First, it said that 57 million Facebook users' data was leaked, then the number went up to 87 million and then Facebook finally made a statement that almost everyone's data has been leaked on Facebook in one way or the other
If you have ever connected an app to Facebook or logged in to a website or an app using your Facebook details then the chances are high that your data has been collected by those apps.
All this trouble has caused Facebook close billions of dollars in its valuation so it is trying to do everything it can to earn back the trust of its users.
Now there is already an option to see which apps are connected to Facebook from where you can also remove the apps, but Facebook will make it more visible by adding the link to the homepage, on the top of the Newsfeed.
The link will take the users to a page where they will be able to see which apps are connected to Facebook and what type of data is being shared by them.
You can also remove the apps if you are no longer using them.
And if your account was one of those accounts that got leaked to Cambridge Analytica you will receive an additional Notice from the company.
There will be 3 versions of the message that will be sent to Facebook users based on whether the data was used by the app "This is your digital life"
If data leak was caused by direct login into the app then the users will get the following message on their screen.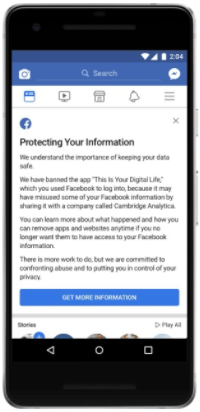 If the users' data was leaked due to a friend logging into the app the given message will be displayed. In this case, basic information such as public profile, page likes, birthday, etc, have been shared.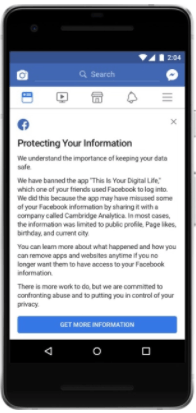 And for the users whose data was untouched by the app, they will be getting the following message.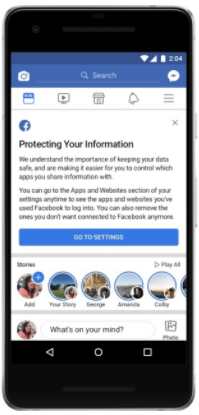 So this is all that Facebook is trying to do for its uses to keep them using the service, however, if you still feel your data is not secure you can go ahead and delete your Facebook permanently.