If you ever wanted to draw cartoon characters and make comic strips out of it but your drawing skills are poor than elementary school kids then this is the great time to live in.
Because we have apps to take care of that. I myself have created a few comic strips, to the visually present economic situation or to simply create a meme.
I have used the Prisma app for that, it's a beautiful AI based App that ATS variety of powerful filters to your photos to make them look a piece of art. I used the comic filter.
Sadly it doesn't work for videos, because I can only imagine how easier it can be if we can turn our videos into comic strips.
All we will have to do is act it out, get it on video and then turn the video into a comic strip.
And this is where Google's storyboard app comes in handy. The app is available on the PlayStore and you can easily install it on any Android device.
Once you have installed it, open the app and import the video you want to convert into a comic strip.
Let the app do its magic, by processing and converting it into a comic book.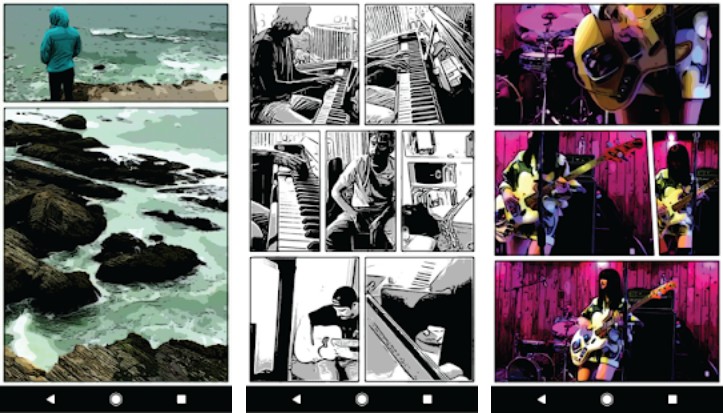 There aren't too many options available in the app like you cannot do multiple pages as of now.
So what you can do is, split your video into smaller pieces, and then process them separately using the storyboard app.
If you are shooting the videos after knowing about the story mode app and want to use it, you can record shot eclipse of the situations that you want to turn into a comic strip.
Once you get multiple comic strips, you can share them anywhere you want or pack them in a single PDF file.
He can also use the camera app if you want to add dialogues, in comic dialogue bubbles.
This is surely a great way for creative people to share their jokes as they now I have got an app that can do the harder job of sketching it out.