As a child, I was always fascinated with TV channels like the Discovery Channel, National Geographic, or Animal Planet. I watched them more than any other TV channel.
And, when I got away from home with no access to TV, I turned to the internet for information, it was the early 2000s, and internet peace was not good enough to stream videos.
Also, there weren't any platforms that are available to stream videos or even download them, YouTube became popular and a household name in 2006, it was mostly funny videos.
Fast forward to 2019. We have dozens of video-on-demand streaming services, ranging from Netflix to Amazon Prime, to regional content streaming services like Hotstar or Hooq.
And somewhere lies an online streaming service called curiosity stream, which has got a vast library of original documentaries.
I had seen the ads of CuriosityStream pre-roll before I watched a YouTube or a Facebook video, so much that I finally decided to give it a try.
Upon landing on the website and finding the price model, I found it extremely affordable at $2.99/month, which is peanuts in comparison to Netflix.
Undoubtedly, the Curiosity Stream mainly caters to an audience who is looking for original non-fiction documentaries. Still, a nice product is always supposed to be expensive than the mainstream ones.
So it is a pleasant surprise that it is affordable than any other video on demand service out there.
It's been a few days since I have been watching content from curiosity stream, and I am damn impressed. I think it is a better use of my time to listen in non-fiction documentary on curiosity stream than watching something on Netflix.
Interestingly curiosity stream is founded by John S. Hendricks, who is also the founder of the Discovery Channel, one of my favourite tv channels.
And that the curiosity stream service is in existence since 2015, with its launch on March 18th, 2015, and becoming available internationally on September 29th, 2015.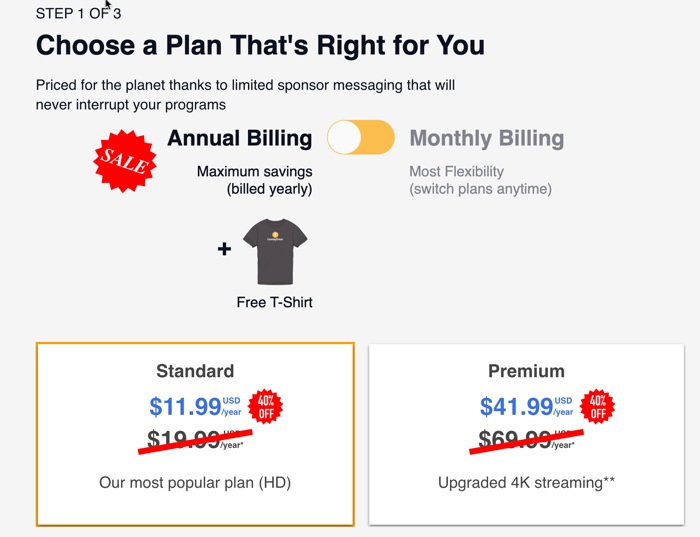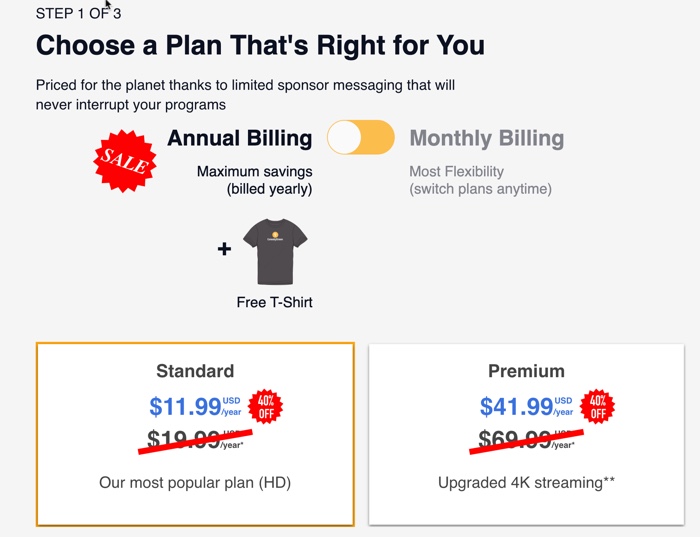 The HD content plan is available for $2.99 per month, which is cheap, you can get it even less expensive if you bill it annually, so the price comes as $11.99, which is roughly a dollar a month.
Streaming content in HD is pretty okay if you are planning to watch it on mobile.
Honestly, I have been watching HD content on my 43 inches 4k TV and turns out to be decent, but if you want super high quality, you can go for the 4K plan, which is going to cost a little more.
The 4K plan starts at $9.9 per month, and if you bill it annually, it comes as $41. 99.