Google has recently admitted that dark theme conserves battery and they will be rolling out Dark Mode to all the apps in Android.
Perhaps the Android OS will soon be getting a toggle button that we will be enabling the Dark Mode everywhere, but, right now it is rolling out on the basis of apps and the Google Contacts app is the latest one to get the Dark Mode feature
Apps like YouTube, Messages have already got the dark mode, and have even shared how to get the dark mode on Google Chrome as well.
How to Enable Dark Theme in Google Contacts.
Google has made the Dark Mode available to Google Contact apps with the version 3.2.
Google has made it pretty easy to enable or disable the Dark Mode. When you open the Google Contacts app, you will find the hamburger menu on the left-hand side, you just have to tap on it to get the option, simply tap on 'Turn Dark Theme On' option and you are done.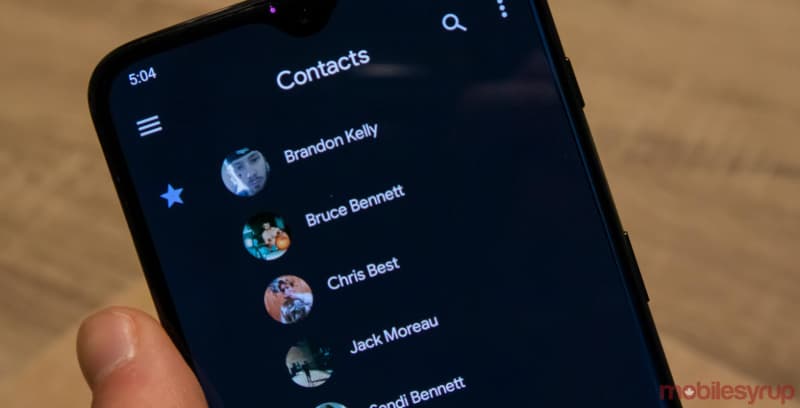 Once you enable the Dark Mode, that whole UI of Google Contacts app turns dark grey instantly.
It's not entirely black, which would have made it an AMOLED friendly theme, but the dark grey colour looks good with icons of different colour appearing in the Dark UI of Google Contacts App. ANd it will still be helpful in easing the eye strain and conserve battery.
If you are not able to see the Dark Mode option, simply force close from the Settings menu and re-open it. You should be able to get the option.
If you still don't see it just right away, the option is rolling out gradually and will be available to your Android mobile soon.
Check out how you can turn dark mode everywhere on your Android smartphone.