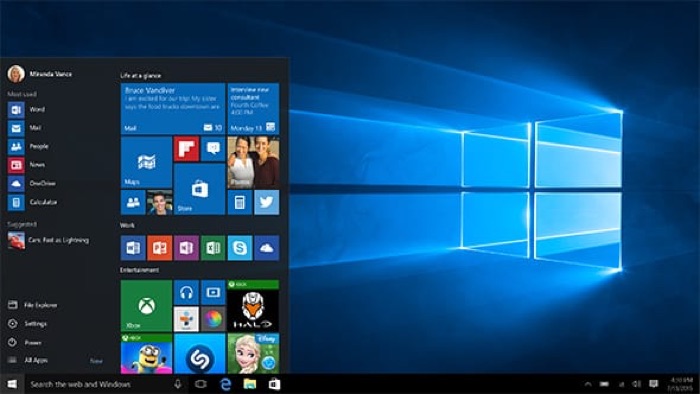 Looking to know how we can disable the Win keyboard shortcut in Windows 10? Continue reading this article to know how.
After torturing its customer base with the launch of Windows 8 and Windows 8.1, Microsoft Learnt its lesson and came with Windows 10, which is still more like Windows 8 but also brings back so many things from Windows 7, which was one of the most loved one operating systems from Microsoft.
Apart from some really nice features, Windows 10 brings new keyboard shortcuts to the OS.
Some of the common ones that you might be using on a daily basis are the shortcuts that are with the combination of Win key.
Such as, Win + Q lets you search for Apps and Files on your Computer. Win +R helps you run commands, Win + E will open the file explorer. More can be found here.
These keyboard shortcuts can come in really handy, but for some reason, you find them inconvenient, or they are interfering with your workflow you can go ahead and disable them.
Disable Win + Keyboard shortcut in Windows 10 by Editing Registry Keys
Disable the win + keyboard shortcut on Windows 10, we will have to who make edits to the registry keys. Follow the steps mentioned below
Step 1: Launch the run boxusingWin+R, and when the box appears, type 'regedit' and press Enter to open the registry editor.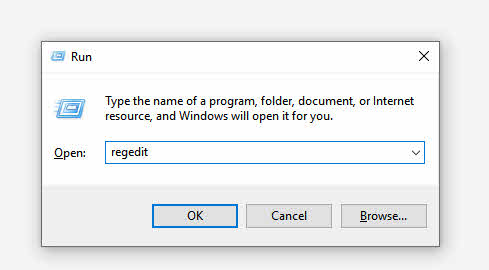 Step 2: Once the registry editor is open, you need to navigate to the following location (Refer to the image below)
HKEY_CURRENT_USER\Software\Microsoft\Windows\CurrentVersion\Explorer\Advanced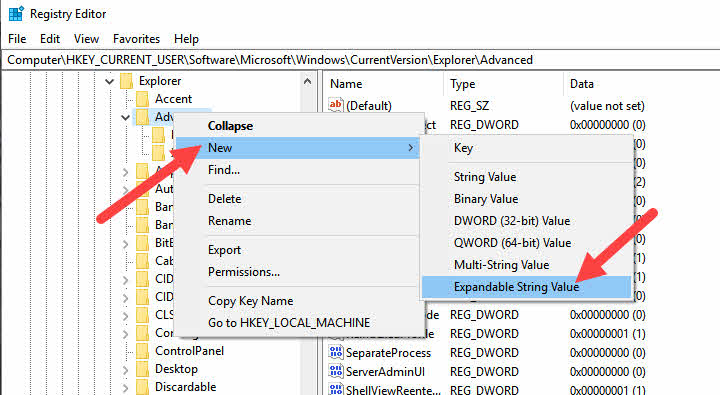 Step 3: Right-click on Advanced, then hover your mouse cursor to 'New' and then click on 'Expandable String Value'
Step 4: Name this new entry as DisabledHotkeys, right click on it and click 'Modify' to set value for the entry.

Step 5: You can to put the keyboard shortcut combination key to the Value data to disable it.
For Example, if you want to disable Win + S, type S into it, if you want to Disable Win + R keyboard shortcut, type R, if you want to disable both, you can type SR, similarly, you can type the combination key you want to disable the keyboard short.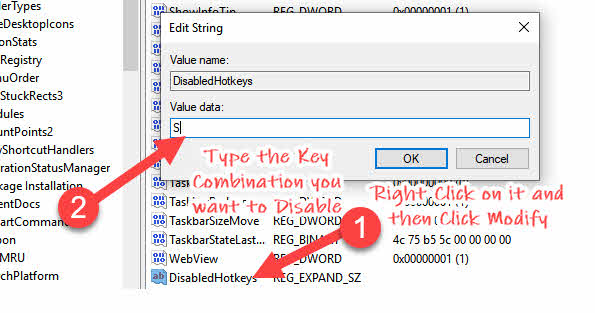 For this to take effect you will have to restart the file explorer. So, once you are done with it, close down everything and restart your computer.