After years of being a Mobile Only messaging app, Facebook (the company that now owns WhatsApp) brought WhasApp Web last year, which made them realise how many people want to use it on their Computers as well.
So, they  have finally launched Desktop apps for WhatsApp. You can now download WhatsApp app for your Windows or Mac Computer.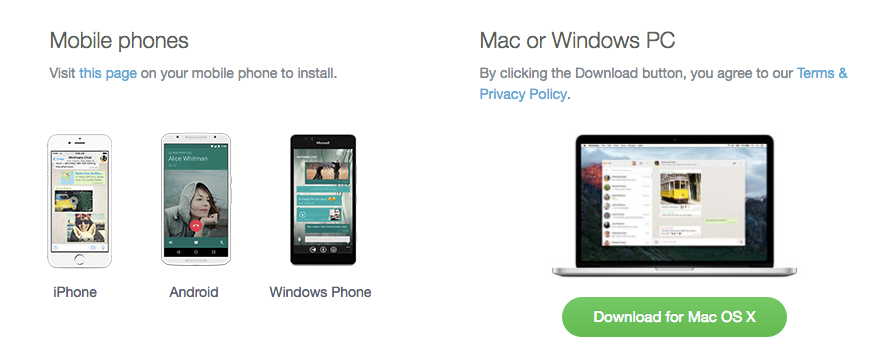 It's a great way to keep using the most popular messaging services even when you are working on your PC.
I tried the WhatsApp app for Mac, and it feels quite similar to the WhatsApp Web released last year, the only difference is, you can use it outside the browser.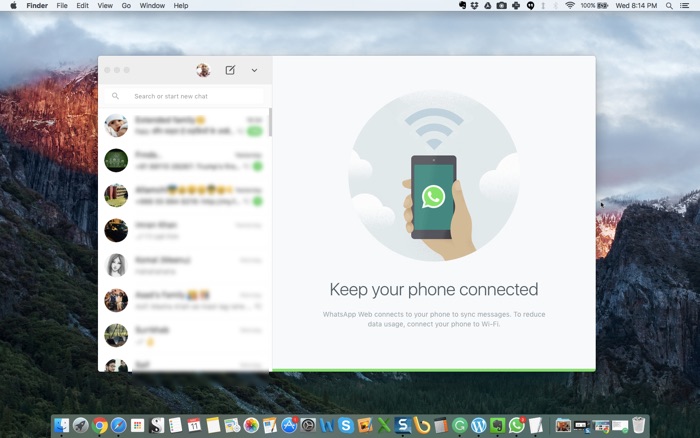 While there wasn't any problem with running WhatsApp Web inside the borwser, the Desktop app will make sure you don't have to authenticate every time you have cleared the cache of your browser.
Also, there it can be quickly launched without launching the browser. Even though you will need to keep the WhatsApp on your mobile connected to the internet, to use the WhatsApp Desktop app.
Now the interesting question is when the whole world is moving towards Mobile, doing stuff on the go, why is there a need for a Desktop app?
There are small businesses that use WhatsApp to offer services to their customers. Some let users order something online, some offer support for their products and then there are WhatsApp groups (who's limit was recently lifted up from 50 to 250) WhatsApp for the desktop would surely help people who use WhatsApp for their businesses.
Even for guys like me, who is almost glued to their laptops, it will be a little time saver that you won't have to pick your phone up every time someone sends those MEMES and Jokes or simply the Emoticons.