Videos everywhere,
According to some reports, Facebook is working on bringing a standalone app for group video chats.
it is not that these group video chat apps are scarce, we've already got Skype, Google Hangouts, and Facebook Messenger as the bigger ones that provide this feature.
Then there is Fring, IMO, Houseparty to name a few, and then there are some video chat apps that work pretty well for a group video chat.
The interesting thing is, One of Facebook's product, the Facebook Messenger has already got the Group Video Chat feature, in fact, it was announced just a few months ago.
Then why is there a need for a standalone app for just that?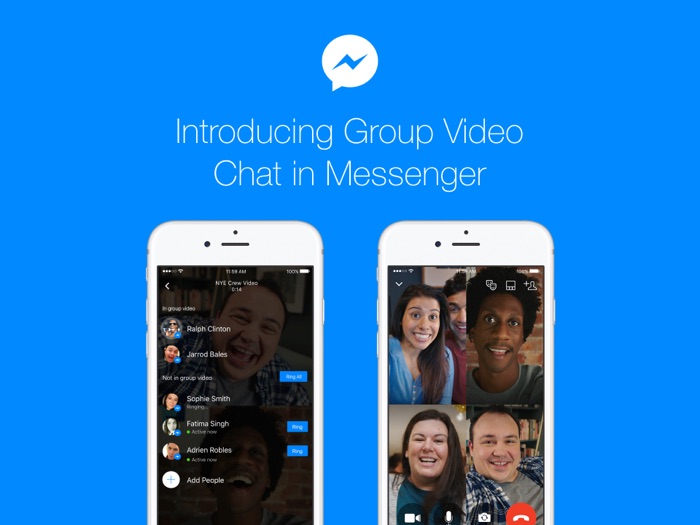 Well, I think Google can answer that since it's the one who has been releasing Messaging apps every season.
According to me, the reason why Facebook wants to make a standalone app for group video chat is to target people who have already given a verdict on Facebook Messenger and have avoided it.
Also, by bringing a standalone app, Facebook will make sure the users uninterested in Facebook Messenger can still opt for its product rather than fast-growing apps like Houseparty, which has seen a tremendous growth in a month young people in the US.
It's just a new that big news outlets have reported, we'll have to wait and see when that's going to happen, until then, if you really want to use an app fro Group Video chat, I can recommend Facebook Messenger, which can let 6 people video chat, and up to 50 people can join and communicate with just voice.
Now that we are talking about Facebook, check out these addictive Chat bots you can have fun with on Facebook Messenger.