Facebook has done a face list to Facebook Pages and they have been rolling it out slowly. Today Morning I started seeing their new design on Facebook Pages.
Facebook is known for testing different things at every point in time, and one of them is design. These are not a drastic change, sometimes you might not even be able to spot the difference.
This change is also no a complete redesign of the Facebook Pages. It's just some layout changes where different buttons and navigations have been replaced for better access.
Here is the new design.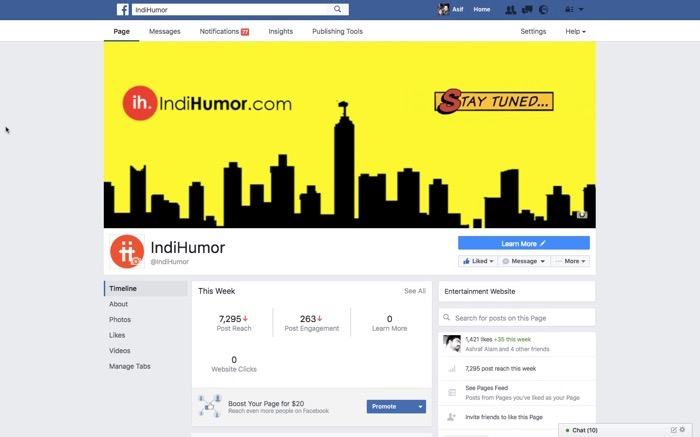 And there is the older one, (or the current one, depending when you are reading this post)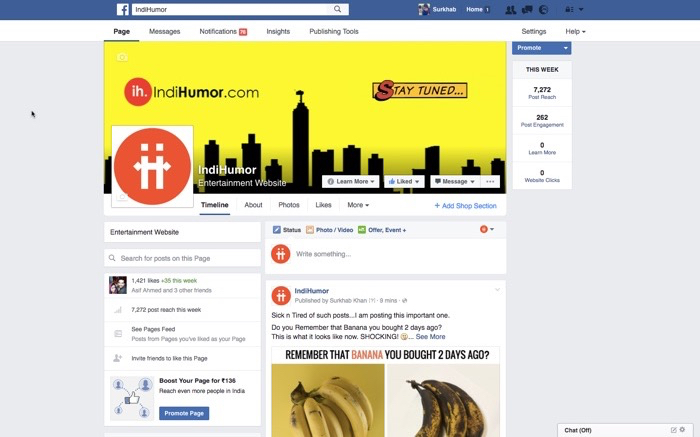 You can see the newer version is a bit wider than the older one, and the different links like About, Events, Videos, Photos etc have been placed vertically on the left-hand side.
In the older version, they are placed horizontally below the Cover Photo.
The Display icon is now smaller and the 'Call to Action' Button, Messages, Like button has been places to the right.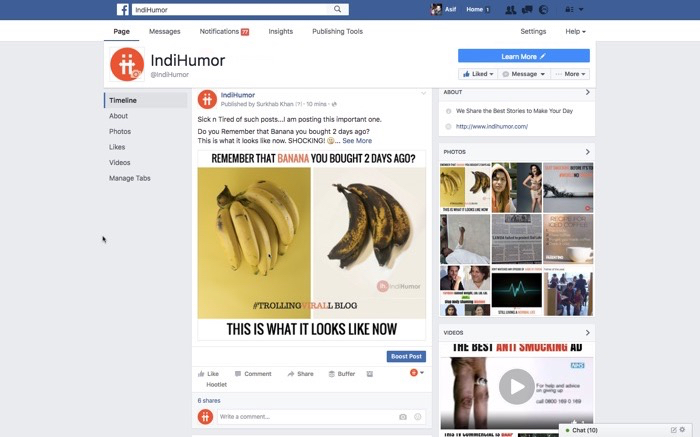 Other than these replacements, the Sidebar, which was there on the left side in the older version, is not on the right-hand side (although no changes have been made in the elements that appear in the sidebar, they are all the same.
If you are viewing a Facebook Page of which you are an admin or manager, then you will also see a quick view of the Insights for the week telling you how the page is performing.
Also, while scrolling the page, the Page Display Icon with Page Name and Other Buttons remain visible on the top.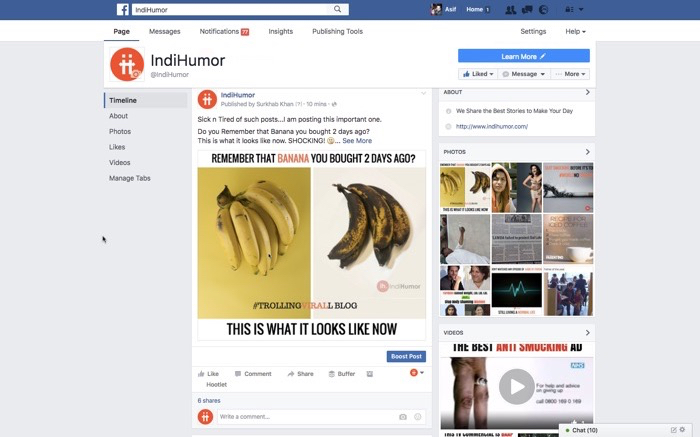 If you are not seeing this change, you might be able to see it once the roll out is complete
Or You may not be able to see it at all if they decide to stick with the older one if this one doesn't work too well for them. Facebook has done this in the past.