The newly launched smartphone from Xiaomi, the Poco F1 comes with a modified version of the MIUI, it's called the Poco launcher.
I have been using it on the Poco F1, it has many interesting features, so much that it can fill up an individual blog post.
So in this article, we are going to learn about the interesting features of the Xiaomi Poco F1.
An App Drawer
The key difference between an MIUI launcher and Poco Launcher is the support for App Drawer. It enabled you to keep your organized in a better way. Swipe up to get to the app drawer, as you do on the Pixel Launcher.
5 Best Android Launchers you can use on your smartphone in 2018
Categorising apps on the basis of icon colour
Talking about a better organisation, the Poco Launcher has this interesting feature of grouping apps on the basis of the colour of their icons.
You can turn it on from the settings. Once it is turned on, different colours would appear at the bottom, tapping and individual colour will show all the apps with that particular colour.
It is the really useful feature since we tend to recognise apps on the basis of their icon colour.
Search bar at the bottom
One Key difference between the Android Smartphones of today from Android Smartphones from 5 years ago is this size, and now they have gotten even taller since last year.
It now makes more sense to keep the search bar at the bottom, so that our thumbs can easily reach to tap on the search bar and type to look for the app we want to launch.
Sorting apps in the App Drawer
The Poco Launcher automatically sorts the apps according to their type.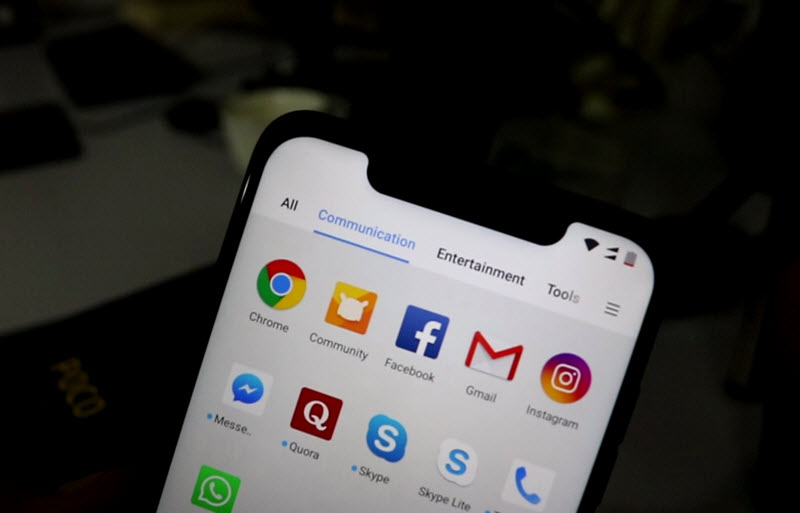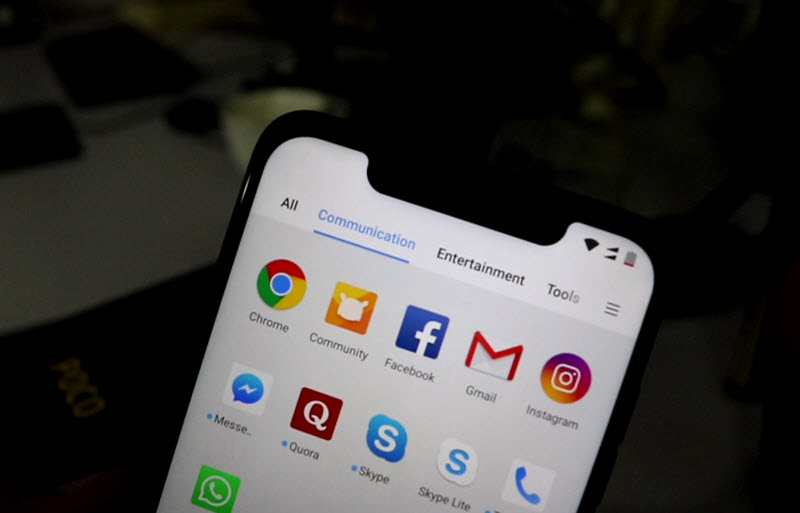 All the entertainment apps would end up in the entertainment tab, all the apps that you use to make financial transactions will end up in one particular tab so on and so forth.
Rest of the features are pretty much like the MIUI launcher since it is MIUI at the core.
So that means you will be able to do all the things that you can do on MIUI ROM If you are using a xiaomi smartphone.
But, since the Poco Launcher is available in the Play Store and can be installed on any smartphone, even outside of Xioami as well, all the features related to the MIUI ROM won't be available, such as the gestures, or the Mi Themes support etc.
You can try the Poco Launcher on your Android phone by installing it from the Play Store.
It comes preinstalled in the Poco F1, which has many tricks of its own. Here are some interesting tips and tricks about the Poco F1.