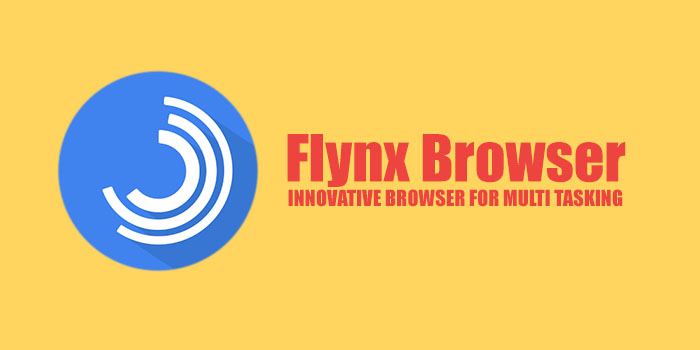 Flynx is an innovative browser that lets you do whatever you are doing and loads your links in the background so that you can check it out whenever you want to.
Let's face it, browsing on mobile it not a pleasing experience. Even though more and more websites are optimizing it for mobile devices.
When you click on that link while browsing the Twitter timeline, you will may want to keep browsing it and check out that link later, but you are forced into staring at a black browser page until the webpage loads up.
Though, you can still go back to whatever you were doing (browsing Twitter timeline in this case) you have to perform few taps and boy that's annoying when you have to do it every time you open a link.
This is how Flynx browser works

Flynx is a browser you can use to open links in the background, so that you keep browsing your Twitter timeline, when check out the webpage when you want it. It keeps floating over your current app, just like the Facebook Messenger Chat Heads.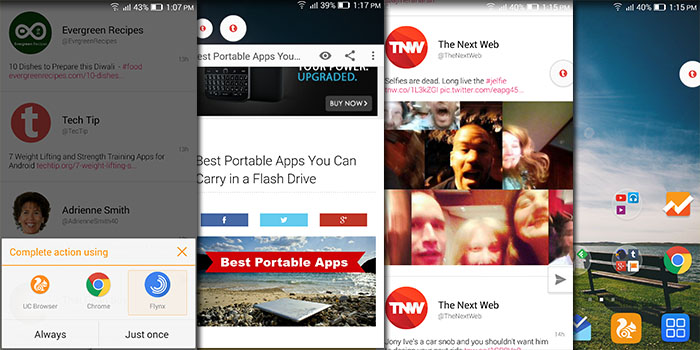 You can open as many links you want and it remains there, float it over to the left or right side and close it by dragging to down to the centre, just like the Chat Heads.
Flynx browser also has a reading mode, so distraction free reading and I found it perfect when I used my Mobile data to access a few webpages.
After you are done with your current, you can open something else and the Flynx bubble remains there for you that is just one tab away.
Alternatives to Flynx Browser.

There is a similar functionality in the Boat browser as well, it's called Floating bar, but it is available for the premium version. So, Flynx should be the preferred choice.
The other option you have is to save the links in apps like Pocket App or Readability and read it late.