This post is for informational purpose only, and while we are at it, let me mention specifically that nothing in this world comes for free let alone the Money. But I am sure you will be amazed to get some cash back into your wallet after reading this post.
Well, not technically free money But it's the money you wouldn't have found otherwise.
We all know  live in a world of Loyalty Points, Rewards and Cashbacks, it's practically everywhere, and if you use your Debit card or credit card for most of your shopping, you are already collecting some points that can be converted into some cash.
Link Your ICICI Bank Debit Card / Credit Card to Payback.in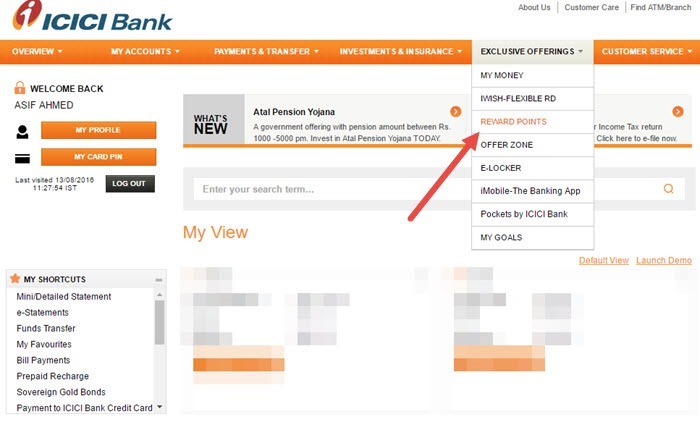 If you own an ICICI Bank Debit Card or Credit Card you can log into your bank account and link your card with Payback.in, a loyalty point reward site that gives you points on every spending done from the card linked to it.
Note: if you do not own an ICICI Bank Debit or Credit Card, you can still create a Payback.in account by going directly to the site but it's recommended to follow the above step if you own an ICICI Bank Debit or Credit Card.
If you think you have got two Payback accounts, you can contact their customer care via email or phone and ask them to link your Payback.in accounts.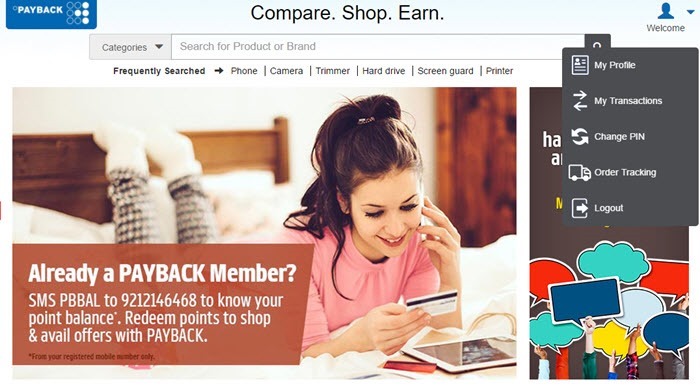 You can Redeem your points to buy products listed on their site in the Redeem section. But the products are not really worth the price mentioned.
For example, There is one product that is priced at Rs 1000 and you can redeem it using 4000 points. But you can get the same product on eBay or Amazon at half the price.
The best way to redeem your points is via MobiKwik
I think the best way is to convert your payback points into cash, which can be used for virtually anything.
Now that eWallets like MobiKwik are accepted almost everywhere, (Popular Cafes, Dominos, Big Bazaar etc) it is a good idea to use this method.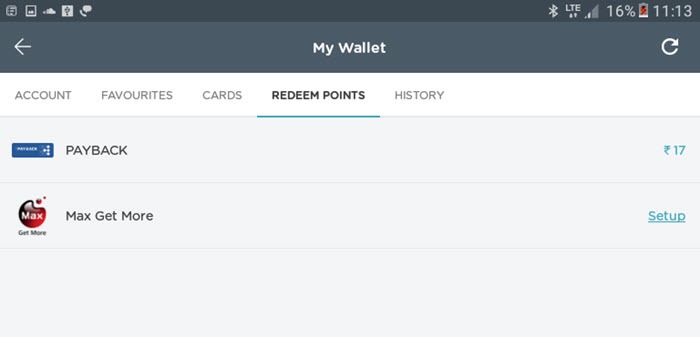 You can go to My Wallet, Redeem Points, select Payback.in and Redeem your points for some cash which can be used anywhere. Mobile Recharge, Bill Payment and even Coffee or Burger.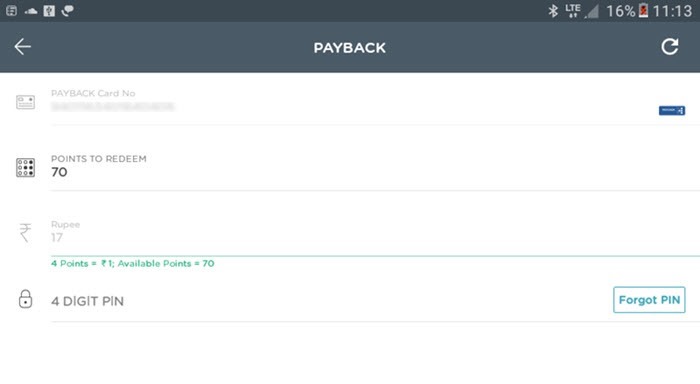 I spent 20000 points to redeem a product but when I realized that I would simply redeem it into cash via Mobikwik, I redeemed rest of the 5918 points into Rs 1479 cash.
So, if you use your ICICI card to do a lot of shopping, a few thousands free money is waiting for you to be picked up. Go grab it.