Google kind of revolutionized the emails with their launch in 2004, it's more than a decade we are using the emails the same way like we used to do. And it's time for a refresh.
Several tech sites have reported that Google is working on bringing a new UI to the desktop version of Gmail. Along with the new refreshing UI, Gmail will also be bringing capabilities like the ability to send self-destructive emails.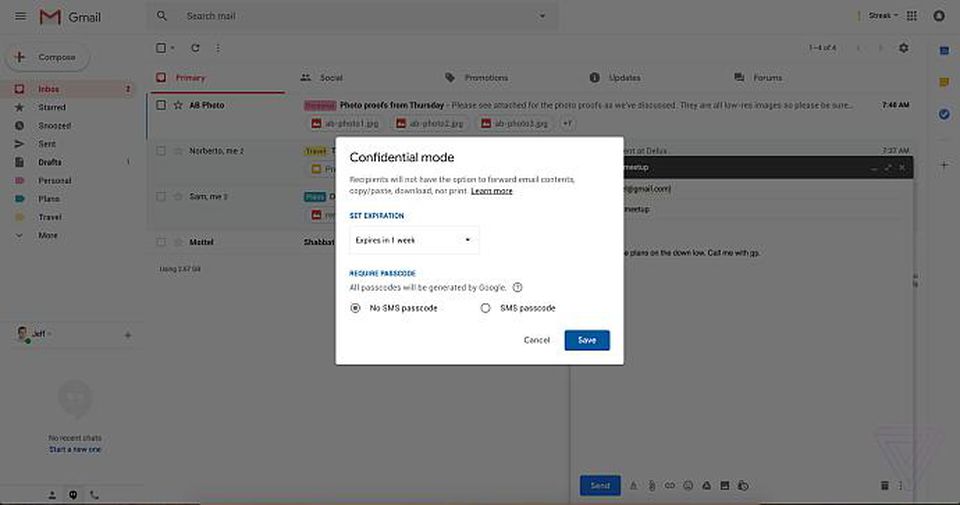 You will be able to put an expiration date on the emails, where the emails will be deleted after the expiration date. Users will also get the feature of protecting the emails by limiting the ability to forward it further or copying it.
The New Confidential Mode
There will be more options to make it even more secure, such as setting a passcode that can be shared separately for extra security.
To simplify the workflow of Gmail, Google will be putting all these security methods in and a new tab called Confidential Mode, which can be entered after you press the Compose button.
The Confidential Mode will be backward compatible with Gmail users, who have not opted for it, they will be receiving an email with a link that will open the new version for them.
While Google is doing its best to provide features for emails from getting copied or forwarded to, taking a screenshot, or simply taking a photograph using a smartphone camera, which everyone seems to have handy nowadays, can't be stopped, even in Confidential Mode.
It will be exciting to see if Google has plans for preventing that to happen, but it is very unlikely, and Google cannot be blamed.
The Gmail 2.0 can take a few months to be available to the masses since currently it's been tested with every closed group of people for collecting feedback.
In case you are curious to try some cool features for Gmail you can try 'Inbox by Google' which has some really cool features such as the ability to undo sent messages under a few seconds After sending it. If you are not able to reach Inbox Zero, the cool features of inbox by Google will prevent your sanity