Finally, the long-awaited feature of group video calling in WhatsApp is being rolled out to its users. This time the Android users will be the first ones to get a taste of this feature. So Update your WhatsApp from the Play Store and join the beta program by scrolling at the bottom after listing in the Play Store app.
This feature was being speculative for a very long time, I remember reading at least 5 articles every month since last 6 months about this new feature coming soon.
I even wrote about a workaround that would let anyone do a group calling, not even on WhatsApp but on any other platform since it was a web-based video conferencing service.
But finally, users will be able to do video calling natively inside WhatsApp. So this is how you can do group video calling feature when it's available.
How to do group video calling in WhatsApp
Before we get started please note that the feature is being rolled out to Android users slowly, and you need to be on the latest version of WhatsApp (2.18.39 or above).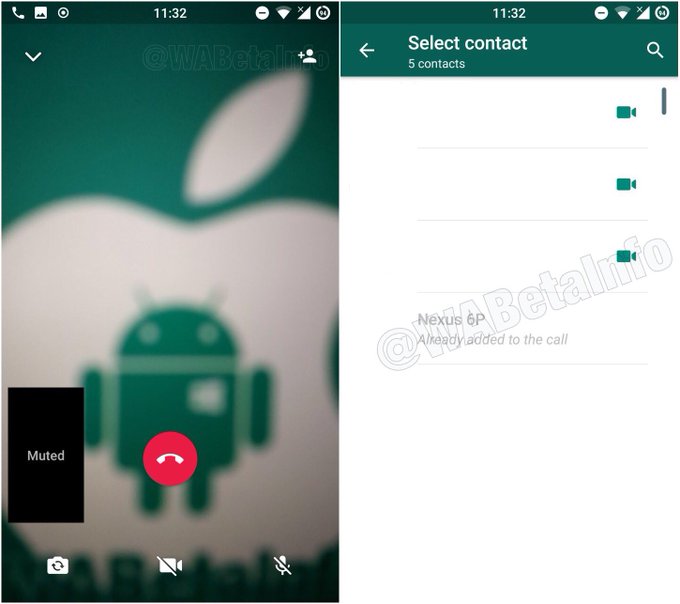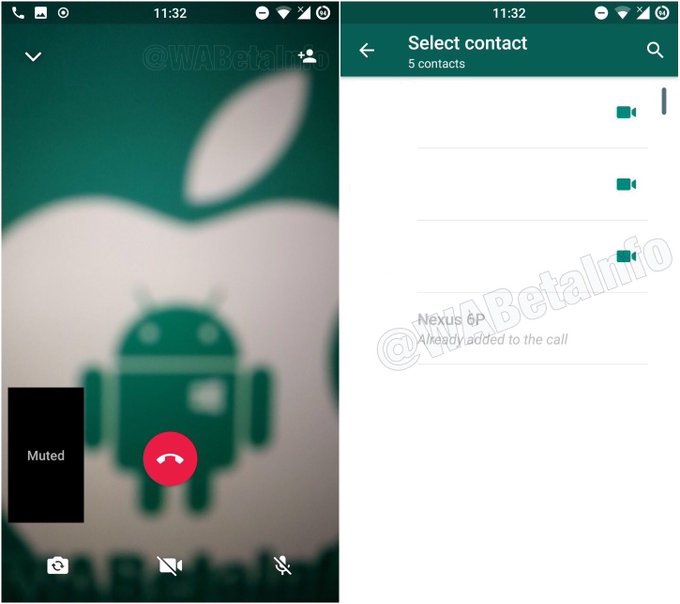 When you make a call to a WhatsApp user, you will be given the option to add participants to add another person to the existing Video call. The Other WhatsApp user will be notified just like there is a way video call, and if they decide to join the video call they will have to accept the invitation.
If the 'Add participant' option is visible to you during a video call it means that you have got the group video calling feature enabled for you.
WhatsApp is the most widely used messaging app with more than 1 billion users worldwide and with more than 200 million daily active users, the group video calling feature is going to benefit by a lot of WhatsApp users who rely on the app for their day to day Communications.
With group video calling feature being available in WhatsApp it joins the category of apps that had already got the video calling feature.