In our blog, we have talked a lot about home automation. How can we turn any regular electronic device into a smart device that can be controlled from your mobile phone or voice command?
With so many options available in the market, the devices that are not Wi-Fi enabled, you can use smart switches and smart sockets to at least switch on and switch off these devices.
Watch the Video
HomeMate Smart Power Strip Extension
HomeMate is one of my favourite brands in home automation products that I have been using for a long time. And I just got their smart power strip extension to control my studio setup using the voice command.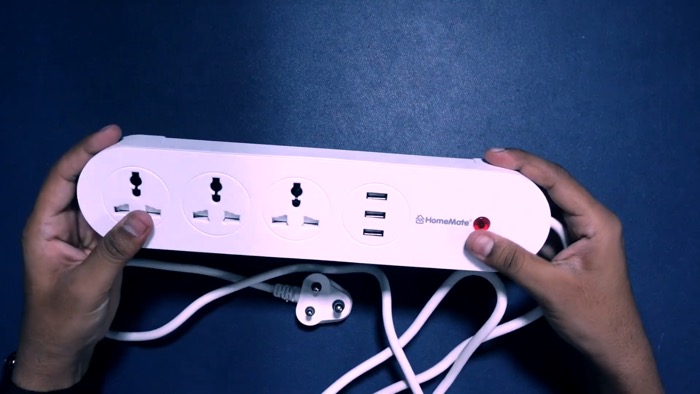 So I got this from amazon for Rs 2100, roughly $27. The good thing about this smart power extension is that it has multiple sockets, each with individual control through the mobile app. There are even three USB type A slots with quick charging support.
The built quality of this power strip extension is good enough for the price you will pay. It is not excellent, but it is not bad either. And considering all my purchases from HomeMate, it is working fine. I am expecting this to work fine as well.
HomeMate has an app where you can pair all their products, control them, and integrate them with Alexa or google assistant. Still, I find it easy to pair any smart device into a single app, the Smart Home app, where HomeMate products are also supported.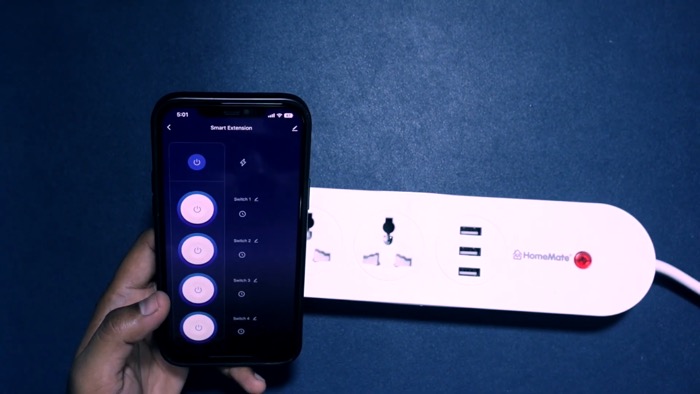 The pairing process is quite similar to all smart devices. You have to press the power button for a few seconds, and it will start blinking. When you tap on add new device in the smart home app, it will recognise the smart device you are trying to pair.
The three sockets on the power strip extension have individual switch buttons in the mobile app; 4th switch controls all three USB slots. So if you want two USB devices and control them separately, you can use any charging adaptor and put it in the socket.
Although the three-pin plug of this power strip is Indian type, the sockets on the power strip are universal, so I was able to plug my iPhone charging adaptor that I got from UAE and the one that I bought in India.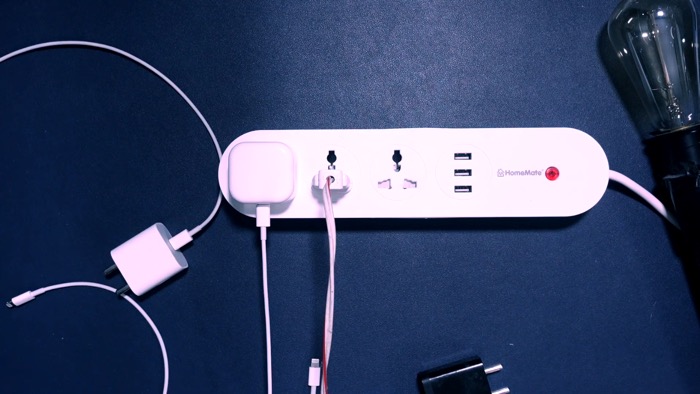 After testing the individual buttons in the mobile app, I tried controlling specific buttons using the voice command via google assistant, but it did not work for some reason.
But there is a workaround, I created a scene which can be triggered using the voice command, and the same has further actions to turn on a particular switch, and it worked fine.