I recently came across a situation where I had to delete all the passwords Saved in my Google Chrome. There are more than 300 accounts and passwords saved in the Google Chrome browser that I no longer use. So I want it to delete them.
But I found that there is no way to delete all of them at once if I had to delete them I have to go through each of them manually.
The ability to select multiple passwords to delete is only available in Chrome on iPhone. So if you have an Android mobile were passwords are saved and you want to delete them, you can continue following this guide. 
I found a workaround, that saved me hours of manual work. And I am sharing that workaround with you today.
Watch the ideo Tutorial
How to Delete Multiple Saved Passwords in Google Chrome
Disable Synching for Chrome
The thing is, these passwords get synced across all your devices so that if you use Google Chrome on your Android Mobile or iPhone, these passwords are aviable there. So you first need to stop the Syncing which you can do by going to this link and click on Reset Sync.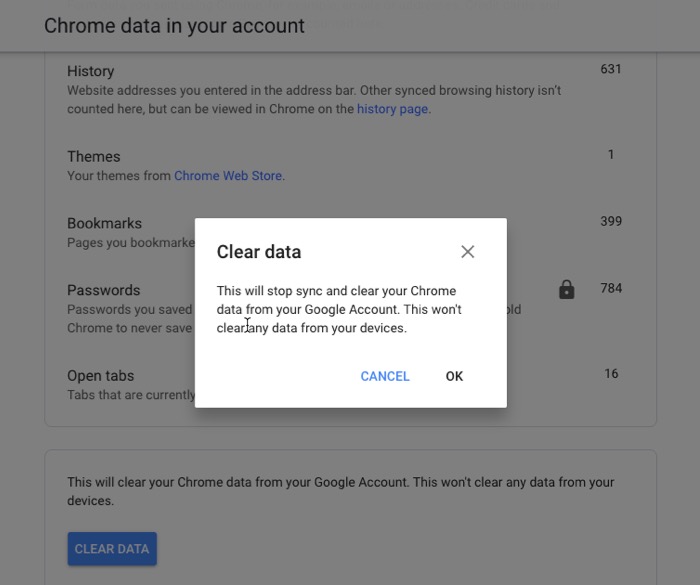 Clear Browsing Data in Chrome on PC
Once you are done doing that you can go to the Google Chrome browser on your computer by clicking this link, or following the steps.
Settings – Privacy and security – Clear browsing data.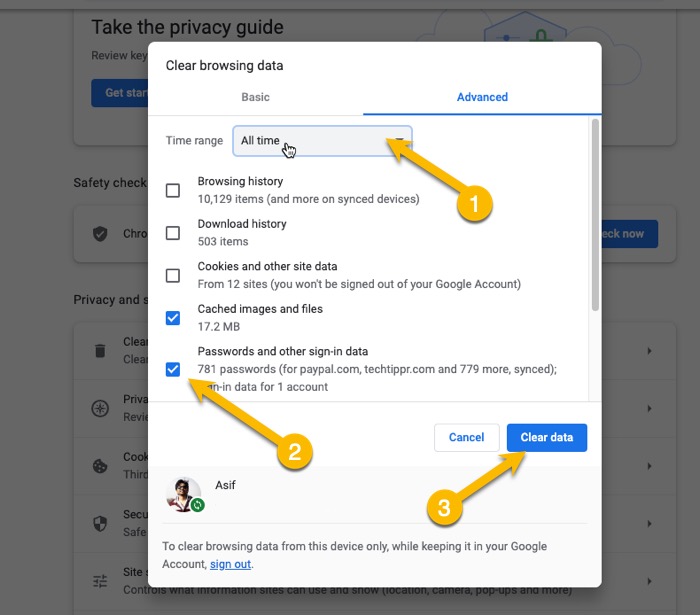 Make sure
Time range selected to 'All time' from Drop down.
2. 'Passwords' is checked and
3. Click on 'Clear data'
Clear Browsing Data in Chrome for Android
Once you have done that on Google Chrome browser on your computer, do this on your other devices as well.
For Example, on Mobile, you can go to Chrome for Android and clear data. This will wipe all the passwords.
Once you are doing this all on all your devices you can go back to resume Syncing.