I am a big fan of wireless gadgets, I am sure you are too. I got this very tiny portable Bluetooth speaker from iBall, the iBall LIL Bomb 70, and surprisingly the name perfectly suits this tiny speaker.
Honestly, I was not expecting this speaker to be this small, it is slightly bigger than a one rupee coin. It can easily in your smallest pocket.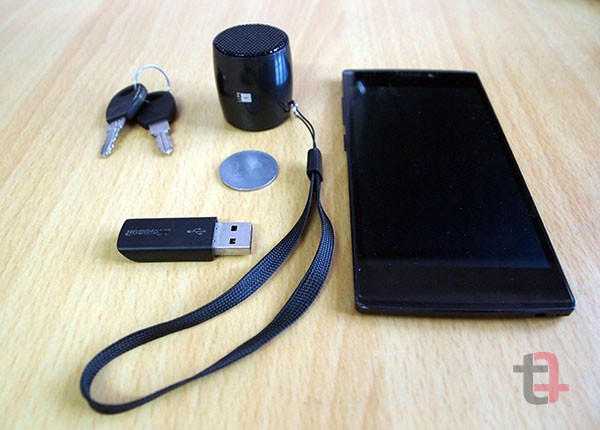 This tiny little speaker is great for enhancing the sound of your smartphone if you want to enjoy watching videos on your phone with your friends, that's the primary reason I bought this speaker.
iBall LIL Bomb can be connected to a phone or a laptop using Bluetooth or the AUX cable provided with the speaker. Apart from listening to music from your Mobile phone, you can also use it to make and receive calls.
It has the speaker at one side and the controls on the other side, which let you control the volume, move to the previous/next song and making and receiving calls.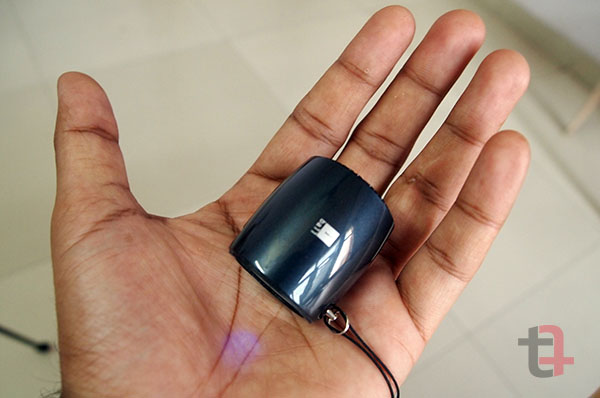 The annoying this about this speakers is the sound notifications, every time you turn it on or connect/ disconnect the Bluetooth connection, it notifies you with an annoying sound and I did not find any way to turn the sound notifications off or minimize the volume.
I have uploaded a video to YouTube to test the sound quality and performance of this speaker which is posted on the top.
It can be fully charged in 2 hours using a Micro USB cable and gives a playback of around 4 hours.
I tried connecting it to my Laptop and two Android phone and it worked well, though it took a while to pair it with my Laptop. But, once it is paired, it connects automatically when the Bluetooth on mobile Phone is turned on.
You can buy this tiny iBall LIL Bomb Speaker from Amazon.in for around Rs.899.
Buy iBall LIL Bomb Portable Speakers Online
[su_table]
| | | |
| --- | --- | --- |
| | Price: Rs 889 | [su_button url="http://www.amazon.in/gp/product/B00MRQLO3W/ref=as_li_tl?ie=UTF8&camp=3626&creative=24822&creativeASIN=B00MRQLO3W&linkCode=as2&tag=techtippr-21&linkId=FQYQO3IEM7WC2LGN" target="blank" background="#0095DA"]Buy Now[/su_button] |
| | Price: Rs 873 | [su_button url="http://www.snapdeal.com/product/iball-lil-bomb70-bluetooth-speaker/1238638744?utm_source=aff_prog&utm_campaign=afts&offer_id=17&aff_id=19764″ target="blank" background="#0095DA"]Buy Now[/su_button] |
[/su_table]