Update: 04/04/2019: Google has officially shut down Inbox and has incorporated it's best features in the Gmail. Official Announcement.
Inbox by Google has released a week ago, and as it was invitation based, we kept trying to get our hands on it but had to actually wait for a week before Google could allow us an invite so that we can try and tell if it actually helps you do emails more efficiently. Let's find it out in this short review.
Upon launching the app on my Android, the first impression was not that great as it just looked an app with some fancy UI that blends with Android's Material Design.
But, the more I started using, the most useful it turned out to be. I'll put some key points that I liked in 'Inbox by Google'.
Visually Appealing Design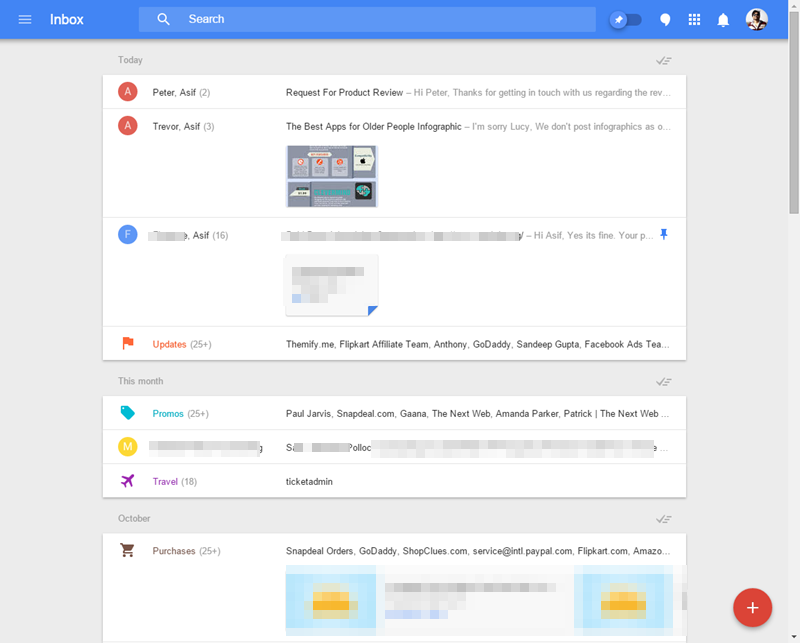 I was already using the cleanest theme for Gmail and loved it, this new app takes my Inbox to a completely new level. Though a visual change is certainly not the most useful thing about an app, but it can help you tackle the information overload you tend to have in your inbox.
Attachment Thumbnails on The Email list.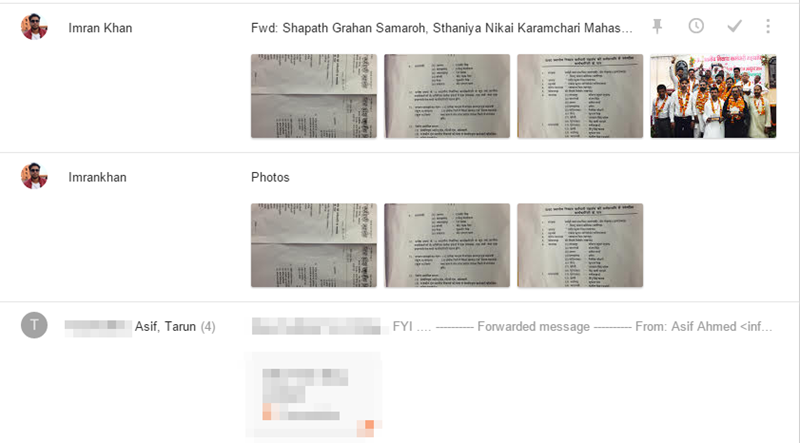 Anywhere the thumbnails of included files are visible, it makes it so much easy to find things we are looking for, like the Folders on a Computer Hard drive or be it a Link shared in Facebook.
The visual content is much easy to digest and that's what has been done in the Inbox by Google. At times I don't even have to open an email to know what the email is about.
Gmail has categories, Inbox by Google has Bundles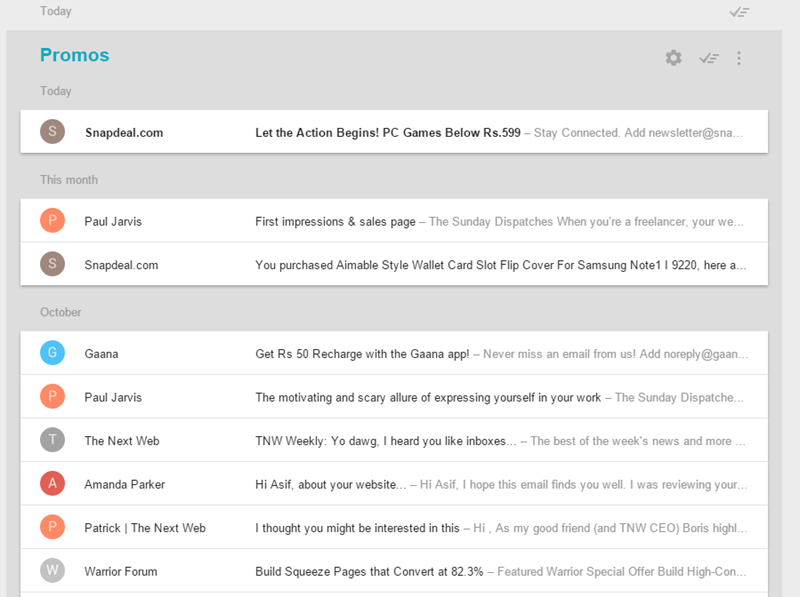 There are bundles, not new as Gmail also introduced similar features to categorize the emails and keep them under different tabs.
What Inbox by Google does differently is the ability to snooze the particular bundle and get notified once a day or one a week.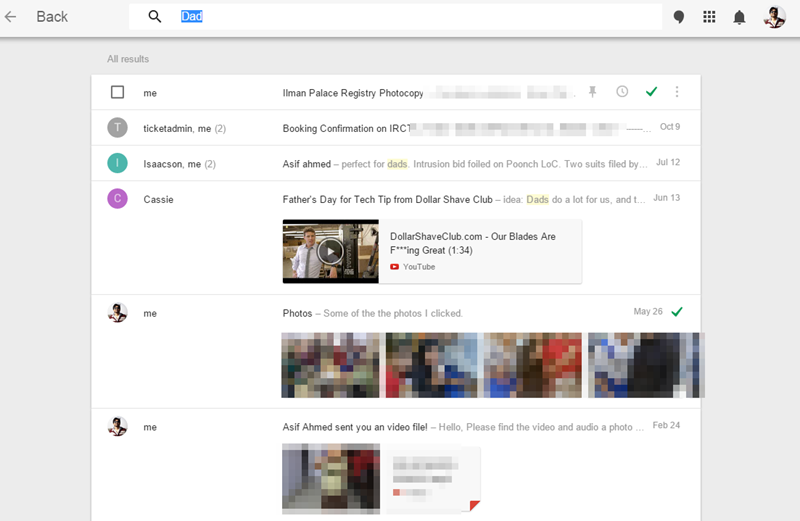 I also found the Search to be working really well because of the whole visual thing, it makes things easy to find that emails. And yes, I still share family pictures with parents using emails.
Pin Important Emails and View them in a Separate Panel.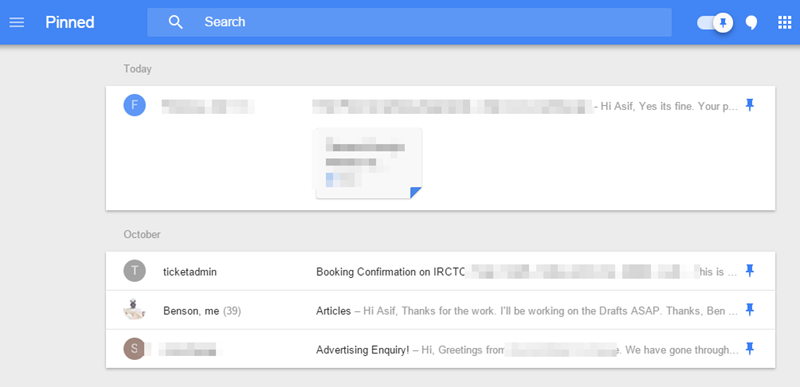 Gmail has stars, Inbox by Google lets you Pin. But the difference is that the Inbox by Google lets you keep a track of pinned emails pretty easily.
You can perform a few quick actions on each email, that is, Pin, Set reminders, archive, trash or spam.
First two options are quite useful, reminders are useful for emails that require your attention after a certain period of time.
Please note that Inbox by Google is not a different email service. It works on Gmail and the Inbox by Google App (Chrome, Android, iOS ) just handles and displays the emails to you in a different manner.