In today's digital age, social media platforms have become an integral part of our lives. Instagram, being one of the most popular platforms, allows users to share their life's moments through stories. These Instagram stories often come with music, making them more engaging and entertaining. However, many users wonder how they can download these stories with music for offline viewing. In this article, we will explore a simple and effective method to download Instagram stories with music using Savefrom, a reliable online tool.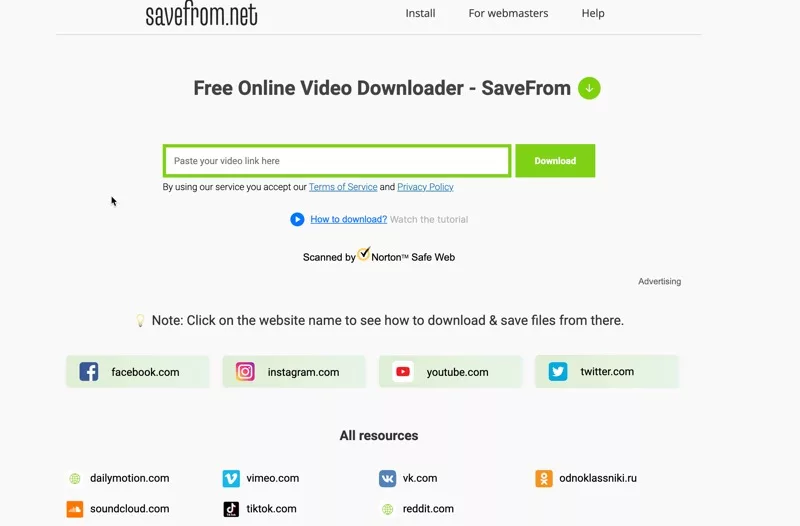 1. What is Savefrom?
Savefrom is an online service that enables users to download media content from various social media platforms, including Instagram. It is a user-friendly and convenient tool that has gained immense popularity among content enthusiasts.
2. Accessing Savefrom
To begin the process of downloading Instagram stories with music, first, ensure that you have a web browser installed on your device. Open the browser and visit the official website of Savefrom at savefrom.net.
3. Find the Instagram Story
Once you are on the Savefrom website, navigate to the Instagram app on your device and find the story you wish to download with music. It could be your own story or someone else's; Savefrom works for both.
4. Copy the Story URL
Next, click on the three dots (ellipsis) at the bottom of the story to reveal more options. From the list of options, select "Copy Link." This action will copy the URL of the Instagram story to your device's clipboard.
5. Paste the URL
Return to the Savefrom website and paste the copied URL into the search bar provided. To do this, tap and hold on the search bar and select "Paste" from the pop-up menu. Once the URL is pasted, hit the "Download" button.
6. Select Download Format
Savefrom will process the URL and display various download options for you. You will have the choice to download the Instagram story in different formats, such as video or audio. Since we want to download the story with music, select the appropriate option.
7. Download the Story
After selecting the desired format, click on the "Download" button again, and Savefrom will initiate the download process. Depending on the size of the story and your internet speed, the download may take a few seconds to complete.
8. Save the File
Once the download is finished, the Instagram story with music will be saved on your device. You can access it anytime, even without an internet connection, and enjoy the engaging content.
9. Tips for Using Savefrom
Make sure to respect the copyrights and intellectual property rights of the content creators whose stories you download.
Use Savefrom responsibly and avoid infringing on anyone's privacy.
Update your web browser and Savefrom regularly for a smooth downloading experience.
Downloading Instagram stories with music using Savefrom is a hassle-free process that allows users to keep their favorite content for offline enjoyment. With just a few simple steps, you can have entertaining stories readily available on your device. However, remember to use this tool responsibly and always respect the rights of content creators.
FAQs
1. Is Savefrom a free tool?
Yes, Savefrom is a free-to-use online service for downloading media content from various social media platforms.
2. Can I download Instagram stories from private accounts?
No, Savefrom only works with public Instagram stories. You cannot download stories from private accounts due to privacy settings.
3. Does Savefrom work on mobile devices?
Yes, Savefrom is compatible with both desktop and mobile devices, allowing you to download Instagram stories on the go.
4. Are there any limitations on the number of stories I can download?
As of now, Savefrom does not impose any restrictions on the number of stories you can download.
5. Can I download Instagram stories with music in high quality?
Yes, Savefrom offers various download formats, including high-quality options, for an enhanced viewing experience.