After going through eight stages of Beta versions of the iOS 15, Apple has finally released the stable version of iOS 15 to the general public. The new version of iOS brings some really exciting features, and the iOS 14 users will be delighted to know about it.
In this article, I will be mentioning a few of the notable features. Stay with me for a while if you are looking to know whether you should upgrade to iOS 15 or not.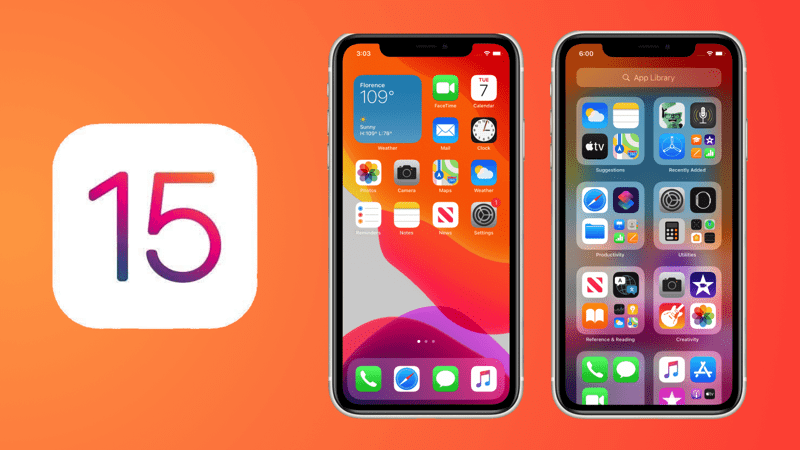 It's around 6 months since I have been using iPhone 12 Pro Max, I have been an Android user for the last decade, and the reason it took me so long to switch to iPhone is the software limitations it had with the iOS.
Fortunately, iOS has evolved so much in the last few years that I can use the iPhone as my primary device without having an assisted Android smartphone. The last time was using an iPhone for a brief period of three months, 2 years ago.
Anyway, coming back to the iOS 15, where are the features liked, and am sure you will like it too.
Focus Mode
Different DND modes and Custom Modes as well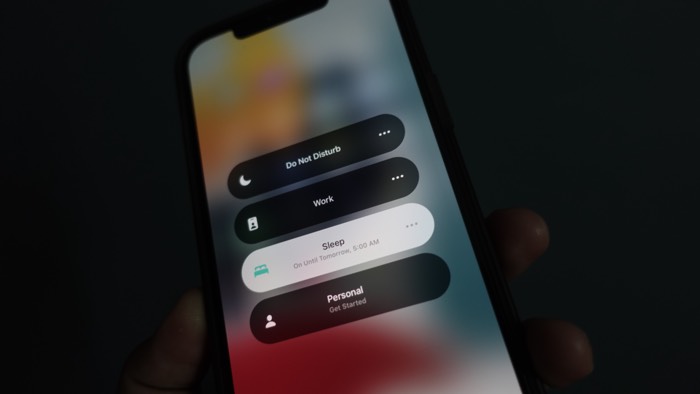 iPhones already had the DND feature in previous versions of iOS, it's simple and straightforward. When you turn on the DND mode the cores are silenced and you are not disturbed.
But the focus mode brings some other modes, such as sleep mode, work mode, and personal time mode. It extends the DND feature by letting you make adjustments to your mobile phone in different modes.
I am currently using the sleep mode and the work mode. The Sleep mode turns on at 10:00 at night and turns off automatically at 8:00 a.m. All calls, except some cloud contacts, are silenced. All notifications are silenced. The model also gives me access to apps like my to-do list app faster to plan my next day.
Similarly, the work mode allows you to put your smartphone in a mode, which gives preference to apps and home screen, and you can also enable and disable it automatically.
Background Sounds
Works well with noise-canceling headphone but works for third party earbuds.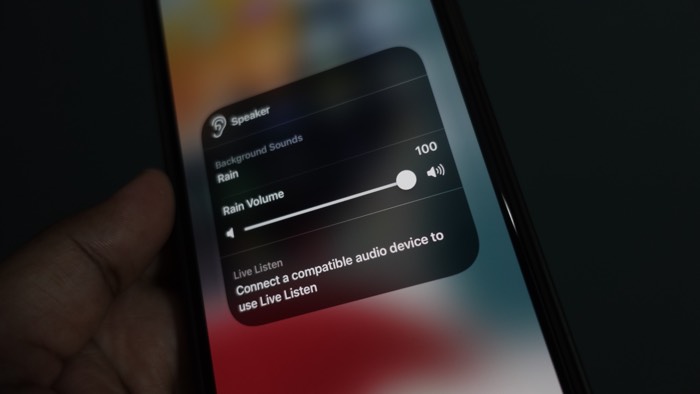 When you swipe from the top right side of your iPhone, you can find the Ear icon in the control center, which is for the controls for earphones.
One of the functions in that section is background sounds, which is ambient noise. There are different types of ambient noises you can select that will play directly into your ears to minimize some harsh noises.
The good thing is unlike live listen, where only AirPods, AirPods Pro, and AirPods Pro Mac are supported, the background sounds are also supported on 3rd party earphones. am currently using the Oppo Encho X, which are pretty great noise-canceling earbuds.
Notification Summary
Shows you notifications from different apps at a set time.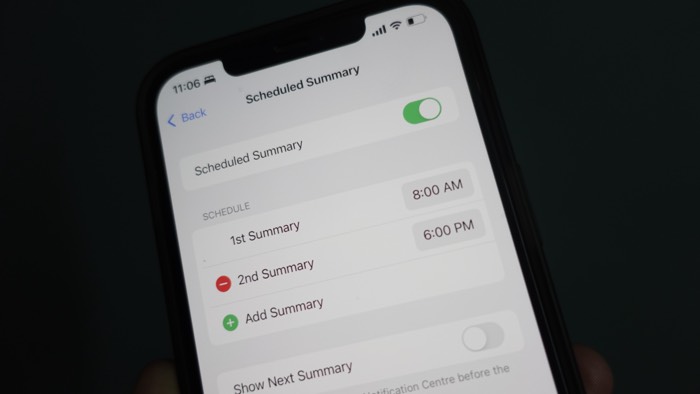 Now you can add notifications from recent ads to go into notifications summary which will notify you at a certain period of time.
So, if you have an app on your mobile phone that sends you a notification that is not time-critical, you can check them out at a certain time. It saves a lot of time Since notifications on a mobile phone are the biggest distractions.
It will dramatically reduce the pickup time (the number of times you pick up your smartphone during the day), which can be seen in the activities section of your iPhone.
Homescreen Changes
You can now change the order of the home screen. Suppose if you have two home screens you can start them accordingly.
You also can add widgets to any home screen. Some more widgets have also been introduced for different apps, such as the Sleep app, the Focus app, etc.
And for the files widget, you now have the option to choose the location of a folder to show files in the widget that can be opened in a single tap.
Live Text
Now, when you point your iPhone camera to a region that has got the text, you have the option to copy that text and paste it anywhere, be it in the Notes app or any messaging app.
Live TextText also detects phone numbers, and you will be able to make calls by tapping on the number directly.
Photos App – Better Organizing
The photo apps also have got the same functionality. If a photo has got a text, he will be able to copy it. Facial recognition and object recognition has also been improved.
There is also a feature to tap on a recognized face and feature it less so that the person's photos won't appear in the photos library.
You can also change the date of the photo, which is great for keeping things organized. The photos you download, or export from third-party apps, can be organized Better by changing the dates to match the date when it was originally taken
And you now have the option to add music from Apple music to the memories, which is a slideshow of selected photos.
Change Text Size of Individual Apps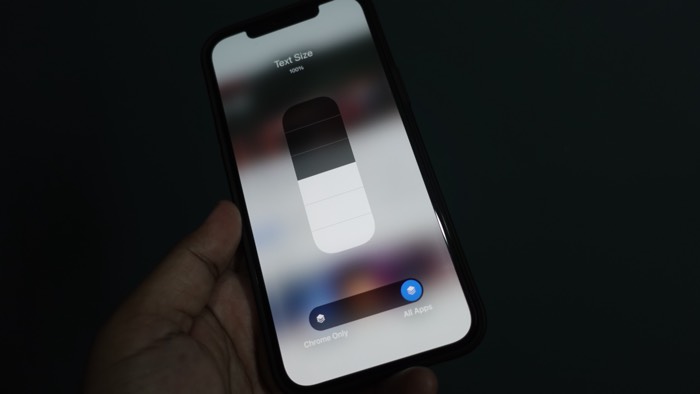 Previously, the iOS 14 and earlier allowed you to change the text size on the iPhone throughout the operating system, but now it allows you to change the text size of individuals as well.
When you have an App open, sorry from talk right to find that Text Text can be in the control center, tap on it, and it will show you the option whether you want to change the size of the TextText for that particular app or to it system-wide.
Screenshot
The earlier setting of the screenshots was pretty frustrating for me. After taking the screenshot, if I tried cropping it, it would start drawing on the screenshot as the feature was enabled by default. Now the drawing is disabled by default, which means you can now crop the screenshot, which is what you intend to do before drawing on it.
Changes in Safari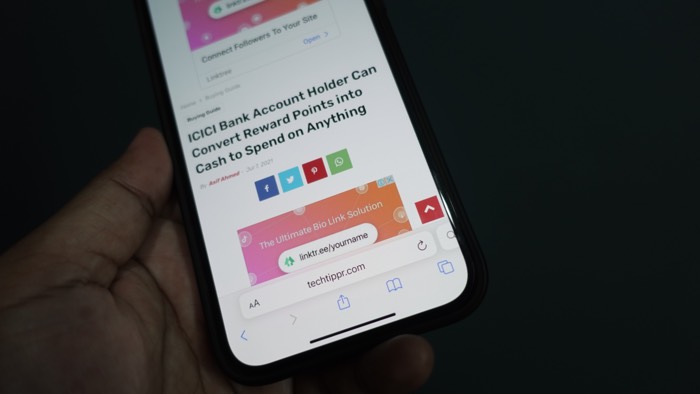 There are some changes in Safari Browser as well. The address bar has moved from top to bottom, which is more accessible, especially the bigger iPhones on the Pro Max series. However, it still gives you the option to move the address path to talk from the settings.
FaceTime with non-iPhone users
Users are now able to create a link for their face time sessions and share it with their non-iPhone users true different social messaging app.
The link opens FaceTime in a browser window to be opened on a mobile phone or a computer, given the FaceTime app is not available.
Privacy Settings
There is a feature called Private Relay, which is part of the iCloud Plus premium subscription. t is like a VPN, letting you select a server from a different region so that websites and apps cannot track you precisely.
There is another feature called hide my email, which, as the name suggests, hides your email when you create an account using the Apple D.
Apple shares an alias email with the service you want to create an account on, and then if there is email notification, it will forward it to your email.
The future is pretty useful if you are trying out an app and not comfortable giving your email.
Notes and Reminders App
Notes and reminders app on iOS has got some interesting updates. There are hashtags to organize the notes better, and now you can share the link of your notes with other contacts as well.
Notes and Reminder apps are pretty cool. I just started using them after the iOS 15. So, I will be making a dedicated article about these apps once I have used them enough.
Offline Siri
Siri now does a few system-related things even when it is not connected to the internet. So you can now set the alarm, use a calculator, open an app, etc.
Performance?
My iPhone 12 Pro Max is fairly new as it's just six months old, so the performance was already pretty amazing. I cannot say that the performance has improved or not, but, certainly, the performance has not gotten worse.
Battery Life
The same goes for the battery life as well. The battery of the iPhone 12 Pro Max is huge, and I can easily get it going for a day and a half and sometimes even two days on a single charge, and that has not changed after having upgraded to the 15.
Should You Upgrade?
People do not want to upgrade to a newer iOS because it has got a lot of bugs that many people will report in the initial days, and then Apple brings a new update to fix them, and then it is OK for people to upgrade.
There are currently no reports of iPhones users getting significant issues on the 15, so it is safe to say you can upgrade now. Hope this article helps you a bit in deciding whether you should go for it or not.
I also have been using an iPad for the last few months and will be upgrading it to the stable version of iPadOS 15, and maybe write a separate article about my experience.
But generally, the features are pretty much the same across iOS 15 and iPadOS 15.