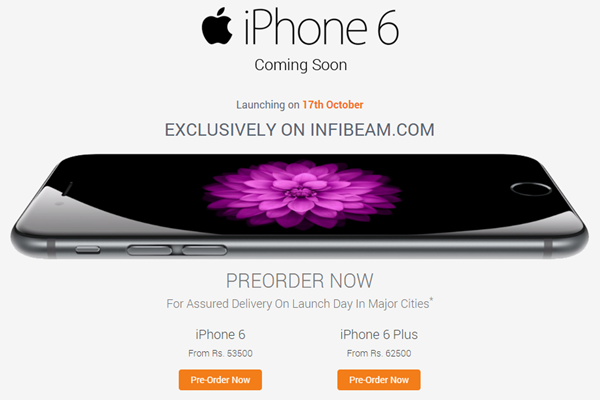 The very popular phone from Apple is in its 8thg generation and there was two of them, two different sizes. One big and another a slightly bigger one. They are called iPhone 6 and iPhone 6 Plus.
These phones will be available in India on 17th October, in fact, ecommerce sites operating in India has even started taking pre-orders. The prices of iPhone 6 and iPhone 6 Plus have always been announced.

So, if you were planning to buy it, get ready to shed some Rs 53500 for iPhone 6 and Rs 62500 for iPhone 6 Plus from your bank, because that kind of money just doesn't get fit in your pocket and you will be paying for it electronically.  This is for the 16GB variant. Add more money to get the ones with more space.
Prices of different variants of iPhone 6
Prices of different variants of iPhone 6 Plus