Apple brings the new iPhones in two new colours, well, actually one color in different textures. Metal Black and Black. :-)
Camera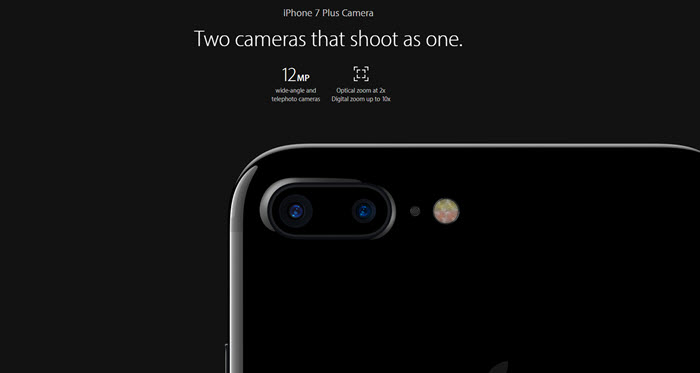 The majority of people always look forward to the camera improvements in the newer iPhones because it is a hugely popular device among photographers (both Amateurs and Professional). And there have been some improvements in this generation as well.
12 MP Primary Camera (2 of them in iPhone 7 Plus)
7MP Front Camera (Crisp Selfies and HD Facetime)
iPhone has always been great at Camera but this time, they've worked on Speakers too.
iPhone 7 (and 7 plus) gets Dual Speakers. But, the Rumors were true, No Headphone. Instead, all iPhone 7 & 7 Plus boxes will have Lightning to 3.5mm Audio Jack connectors (so that you can use your older earphones with them)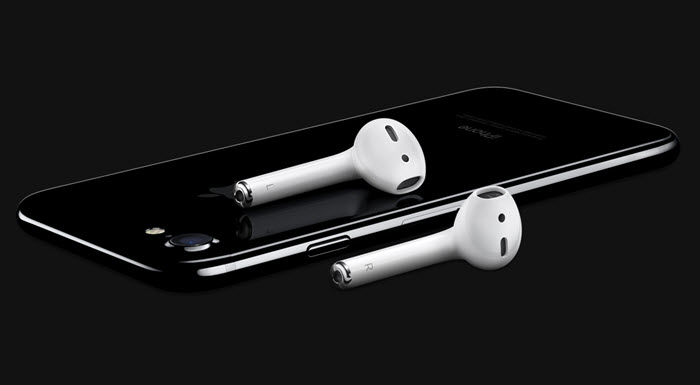 Apple used the space for some Speakers and used this opportunity to sell Airpods, the wireless earphones that will cost some good money, Rs 15000 approx
Software
There are also updates on the Software. Some features added to the Home button to let you different things by applying different pressure to the button.
iOS 10 is also on the way too.
And there are New Chips as well
iPhone 6 has A9, so this one has A10 Fusion. 64bit Processor which is 40% faster than the one on iPhone 6S. and 120% faster than the Original iPhone, which was launched in 2007, but Apple still compares it to get that wow effect (and successfully achieves it)
Storage has been doubled
iPhone 7: Inbuilt Storage 32GB 64GB 128GB
iPhone 7 Plus: Inbuilt Storage 32GB 64GB 128GB
Battery Improved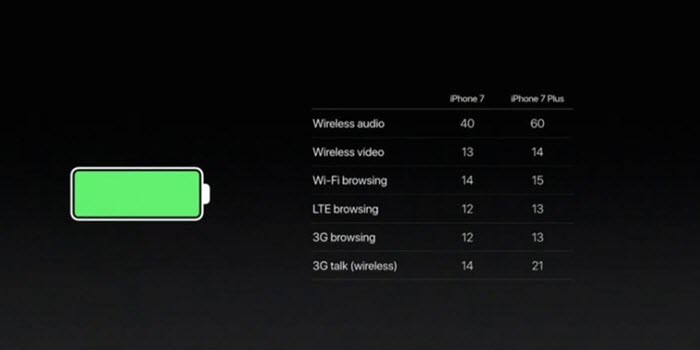 Battery performance has been greatly improved as well. But again, it will depend on how the iPhone 7 is being used. So, we cannot really trust the numbers Apple gives us.
Price has been kept the same as last year
And Price? Interested? It's $649 for iPhone 7, yes, same as last year. And it's going to cost (starts from) RS 60,000 in India.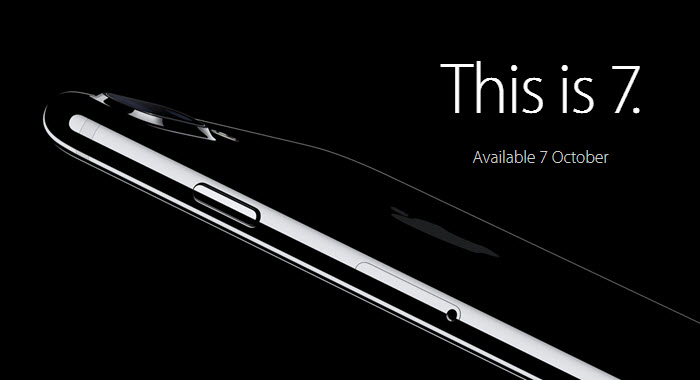 When is it coming to India?
Comes to India on October 7 and so does all other Apple products like Airpod, Apple Watch series 2.
Should you buy it?
Well, can't way until we actually get it in our hands, but one thing is certain, After what happened to Galaxy Note 7 (Samsung recalled it after some faulty batteries in them). The Competition for iPhone has cut down to just one big competition, and that is Samsung Galaxy S 7 Edge
I personally loved the Galaxy Note 7 in black colour, and the fact that Apple is also bringing an all Black iPhone 7, I am thinking about it now. :-)