With every other Telecom operator offering a better deal of GBs of 4G data per day, there is a lot of confusion these days as to which plan from which telecom operator to opt for.
Every other day these Telecom operators are coming up with new plans that offer unlimited 4G data for 28 days 70 days 84 days and so on. In this post, we try to compare these unlimited plans so that you know which one is the best suited for you.
Unlimited Data Plans from Jio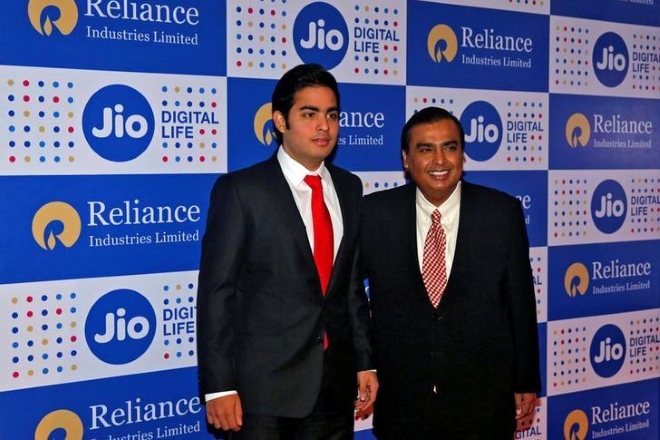 Among all Telecom operators, Jio the only one which is offering the cheapest data plans. Plans start at Rs149 where you get 1.5 GB of data per day for 28 days. Rupees 199 plan gets you 2 GB of data per day for 28 days.
If you want even more than that there is a Rs299 plan which gives 3 GB of data per day for 28 days. Along with unlimited data, the plans also include unlimited voice calls, Android SMSes per day, and access to premium content on jio apps like jio TV, Jio Music, Jio Movies and others.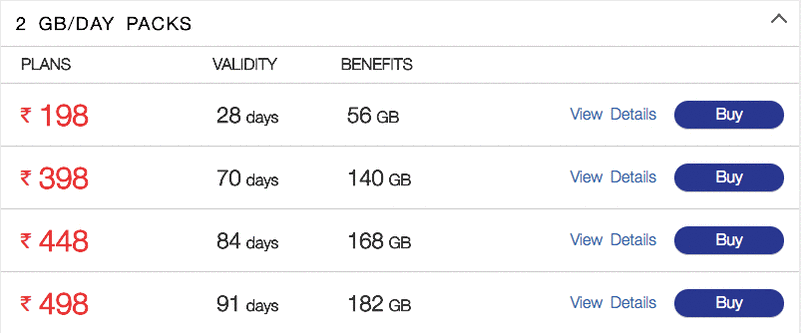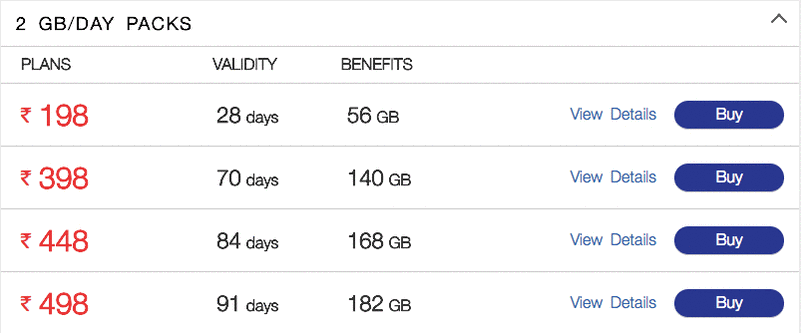 Along with 28-day plans, jio also offers long-term plans for 56 days, 70 days and 84 days.
Unlimited data plans from Airtel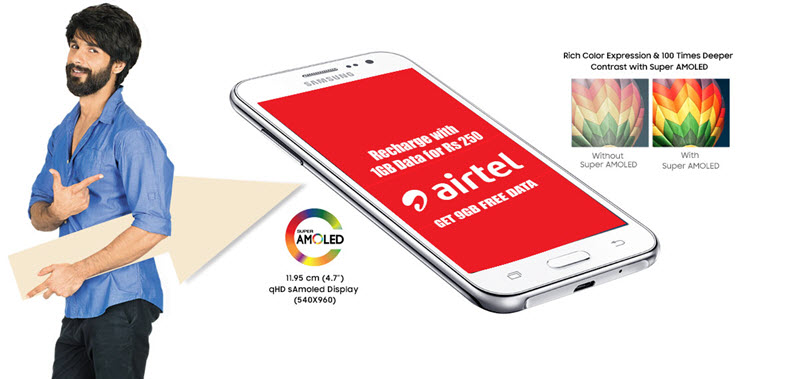 If you are in Airtel user, you can recharge your number with Rs199 to get 1 GB of 4G data per day for the next 28 days. There are also some large volume plans available on Airtel, suggest the recently announced rupees 558 pack, which offers 3 GB of 4G data per day with the validity of 82 days.
If you are looking for a large volume fat with a shorter validity, there is also a Rs349 Pack available that offers 3 GB of 4G data per day and has a validity of 28 days.
Along with unlimited data, the plans also offer unlimited calling anywhere in the country even on roaming. The plans also gave Android SMSes per day.
Unlimited data plans from Vodafone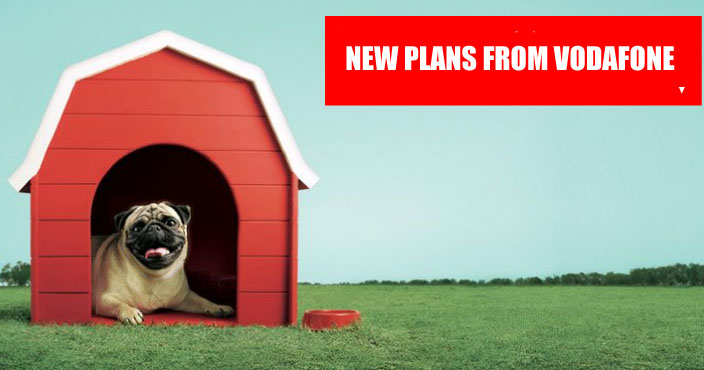 The Vodafone plans are pretty similar to Airtel, you can get 1.4 GB of data by recharging your number with Rs199. Apart from the Rs199 plan, there are other plans like the Rs349 plan which gives 3 GB of 4G data per day for 28 days.
Along with the 4G data you also get to make unlimited calls to any number in the country, even when you are on roaming. These plans are currently available in Assam, Mumbai, Gujarat, Karnataka, Kerala, Rajasthan, and Uttar Pradesh West/East circles.
Vodafone also offers larger-volume plans such as Rs549 plan and Rs799 plan that offer 3.5 GB and 4.5 GB of 4G data per day, respectively. These plans also have a validity of 28 days and offer unlimited calls throughout India as well.
1 imitation that I have found in Vodafone plans is, it only offers the high-speed data once you have consumed the Internet will stop working. Which is not the case with Airtel or Jio, since they reduce the internet speed after the allotted 4G data is consumed.
Reliance Jio reduces the internet speed Tu 128kbps and Airtel also reduces the speed to 128kbps but in both the cases you will keep getting messages on WhatsApp, unlike on Vodafone where you will have to top up your number for some extra data.
The benefits of opting for Airtel or Vodafone can be the use of 2G or 2# in case you do not own a 4G smartphone, it easier to use the unlimited calls from Airtel and Vodafone if you do not have a VoLTE enabled mobile phone.
If we evaluate these unlimited plans from different Telecom operators, Reliance jio is the one that gives the most value, since it has a variety of apps giving premium content that is bundled with the plans.
Note: These companies are coming up with New Year Plans every other day it will be wiser to check on the Operator's website are typing the USSD Code numbers to get accurate information before recharging.