Twitter and Instagram may be a few of your favorite social media platforms but both are competitors and want to become your only favorite social media platform.
This is why sometimes they do things and that may be inconvenient for you, and that is the whole purpose of doing that so that you find the convenience and change your user behavior.
For example, Twitter showing the Instagram photos in their timeline, and now only the link appears instead of the photo. The step was taken so that users would upload their media files on Twitter itself instead of posting on Instagram and using Twitter as a channel to distribute.
It is 2018, Instagram a 100 billion dollar company with over 1 billion monthly active users and Twitter is still struggling to pay its bills.
But the inconvenience is still there you still cannot see photos from Instagram in the Twitter feed.
However, the good news is that it only happens in the official app of Twitter. Fortunately, there are many other third-party apps which use Twitter API and give you even better browsing experience than the official app.
One such app is Talon, available for Android and can be installed from the Play Store.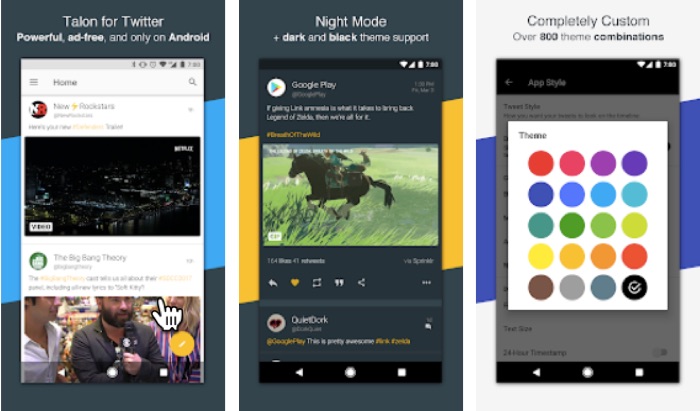 Talon for Android not only gives you the ability to view Instagram photos in the Twitter feed but has got also some amazing features such as a dark theme, a clutter-free reading mode for reading articles, an image editor to manipulate images before posting on Twitter.
The only thing that may keep you from installing this app is that it's not a free app, you will have to pay $2.99 for it. But it's totally worth the money if you use Twitter and Instagram on a daily basis, and need a no-brainer solution for seeing Instagram photos directly on Twitter.