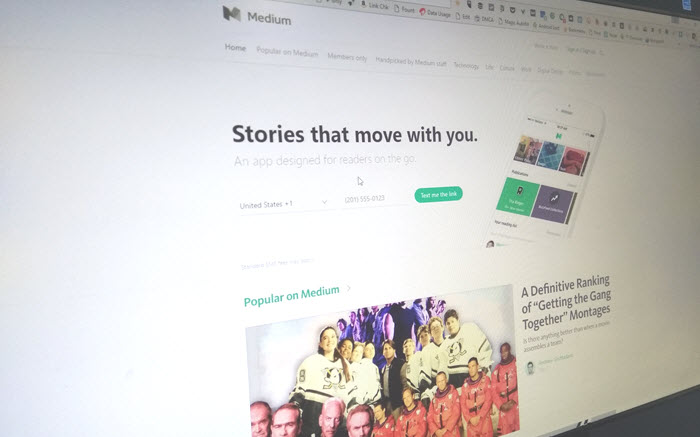 The Online Publishing has evolved a lot, from Blogger and WordPress, people have now got choices like Twitter, Tumblr, and Instagram. They are different platforms letting people express themselves using different content types.
But there is still a large group of people who like clean writing, with just words with beautiful and readable fonts.
Medium provides just that, it is a simple platform that every writer wants.
I got the invitation to try publishing on Medium and I was really impressed with the way it has been designed to make Content publishing more of a writing and less of a coding.
Medium is the platform for Writers and Readers, there is no sidebar or widgets or flashy banners to distract reading from gaining knowledge from the words written.
Writers are able to write and format the pages just like the will be visible after getting published, it just feels that you were live on a live page. There is no tool to overwhelm the writer, it just plain words, with the ability to add photos and headings, subheadings to the articles.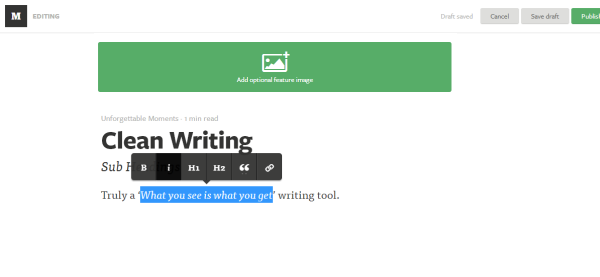 Evan Williams, the Founder of Medium, who also co-founded Blogger and Twitter says "Medium is a beautiful space for reading and writing — and little else. The words are central. They can be accompanied by images to help illustrate your point. But there are no gratuitous sidebars, plug-ins, or widgets. There is nothing to set up or customize"
Ev Williams says that it is not built just for professionals but amateurs as well, but it is certainly not a replacement for your personal blog, Medium is a place to tell incredible stories, it's something like Wikipedia but with personal stories. You write when you feel like sharing a great story that can be few in a day or just one in few months. It is about Quality, not quantity.
How is Medium Different from Others?
The big difference is simplicity, apart from that, there are few things that set Medium apart from other publishing tools.
It is collaborative
You may have worked on Google Docs which also offers a number of collaborative tools. Medium offers the same type of collaboration feature to pages before or after being published.
It showcases best Posts
Medium is about Quality content and it can come from anyone, not just professional journalists with a great following, Medium has an algorithm which showcases best articles written, it doesn't matter who wrote them.
It gives the ability to create collection of articles
Unlike other publishing platforms, your best-written articles are pushed down when you write something new, you can create a collection of your articles so that your best-written articles will still be accessible without the effort of digging deep.