Xiaomi has announced its entry in the Laptop Segment by Launching two new Laptops in an event in China. The Laptops are Mi Notebook Air 13.3 inch and Mi Notebook Air 2.5 inch.
In case you are wondering, the names are highly inspired from Apple, It's not just name but the quality and specifications of the laptops that make this laptop fall under the premium category.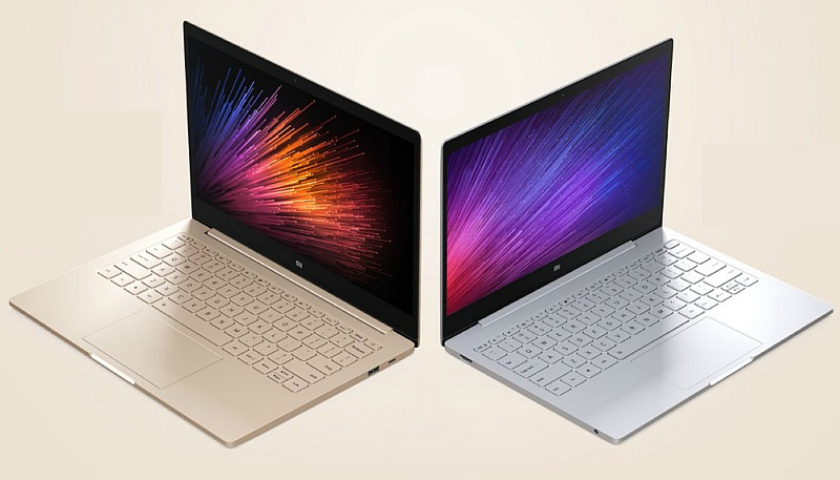 Xiaomi is knowing for bringing affordable electronic devices with quality that goes at par with premium brands like Apple, and this is why Xiaomi has earned itself a name as Apple of China.
Xiaomi has already disrupted the mobile industry by bringing amazing devices at affordable prices, in fact, their devices have done pretty well in India.
With the launch of these laptops, Xiaomi is ready to disrupt the Laptop segment. The laptops run on Windows 10.
In the current market, the Windows-based laptops that challenge Apple's Macbook are priced way too higher which makes buying Macbook Air a smart decision if Windows 10 is not a requirement for the buyer.
Two Laptops: Mi Notebook Air 13.3 inch and 12.5 inch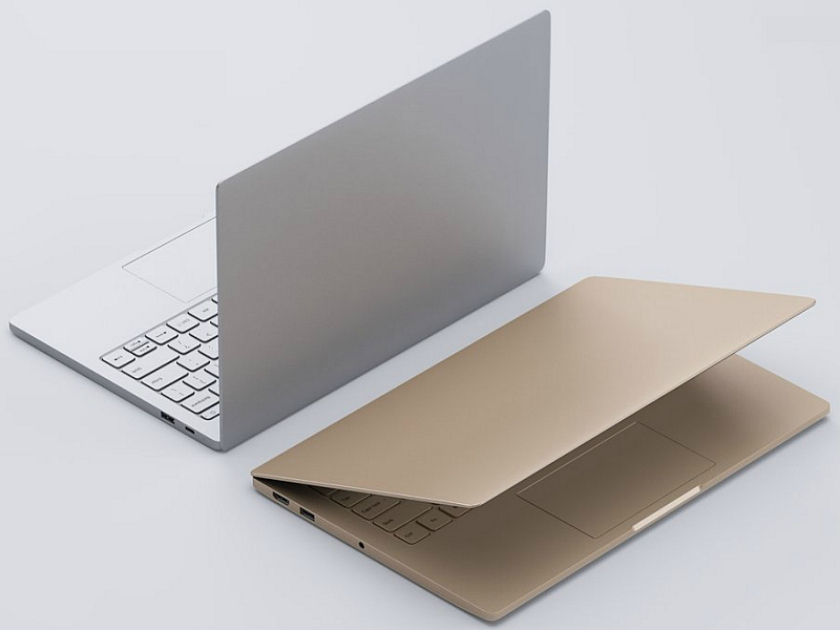 The two different size laptops compete straight with Apple's Macbook Air 13 and Macbook Air 11.
The Mi Notebook Air 13.3 is slightly slimmer than MacBook Air 13 with more pixel density, the Mi Notebook Air 13.3 has a 165 ppi, Mi Notebook 12.5 has 176 ppi the Macbook Air 13 has a pixel density of 130 ppi and Macbook 11 has 142 ppi.Both the variants of the Mi Notebook are full HD (1920×1080).
MI Notebook 13.3 inch
13.3 Mi Notebook Air comes with an Intel Core i5 6200U Processor with NVIDIA GeForce 940MX GPU (with 1GB DDR5 RAM), 8GB DDR4 RAM, 256GB SSD.
The Laptops also got the Backlit Keyboard, two USB 3.0 ports, HDMI port, 1MP Web Cam and weighs just 1.28 kg.
The 40Wh battery can be charged up to 50% in just half an hour via the USB Type-C and can be used for up to 9.5 hours.
MI Notebook 12.5
The Mi Notebook 12.5 gets some lighter specs, like the Intel Core M3 CPU (with no dedicated GPU), 4 GB of RAM and 128 GB SSD, 1 USB 3.0, 1 HDMI
It can run for 11.5 hours on a single charge.
Price
Though the pricing might vary from the region, the price for China is 4999 Yuan ($750) for the Mi Notebook Air 13.3 and 3,499 Yuan ($520) for the Mi Notebook Air 12.5.
Looking at the price chart for these Laptops, it is clear that these Laptops are much affordable than the Macbook Air.
But we still have to see how they perform in real life because they would still run on Windows.
Availability
The Xiaomi Mi Notebook Air will be available from August in China. The Global launch date is yet to be announced.