Xiaomi has finally launched its inexpensive Mi TV Stick in the Indian market. It is a device that can turn any standard HDMI enabled TV into a smart TV. Whether you should buy it or not, you will find it out after reading this article.
What Xiaomi Mi TV Stick is and What does it do?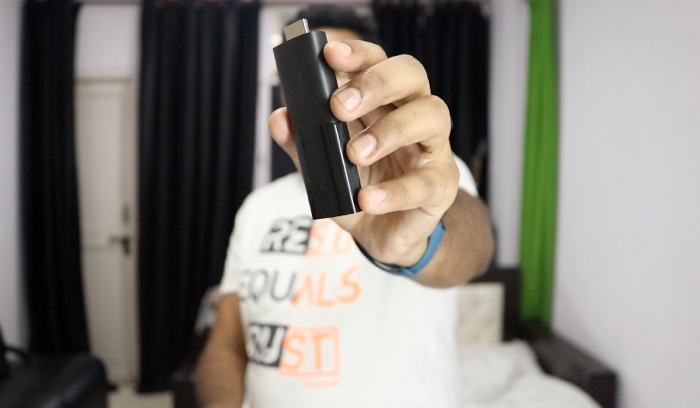 If you have got a non-smart TV and it has got an HDMI out, you can connect any HDMI enabled media device, and the TV will display it. The Mi TV Stick is one such media device packed into a small stick.
It runs on Android TV (version 9), has got Wi-Fi and Bluetooth to connect it to your Wi-Fi network and accessories such as Bluetooth Speakers. It has got 1GB RAM and 8GB of Storage.
Since it is Android-based, you can install media streaming apps like Netflix, Prime Video, Disney+Hostar etc. and enjoy your favourite content on a big screen.
The best part of me TV stick and other HDMI Sticks are, you can connect it on any HDMI device, and get the same experience everywhere once you set up Android TV using your Google Account.
Watch the Video
What's in the Box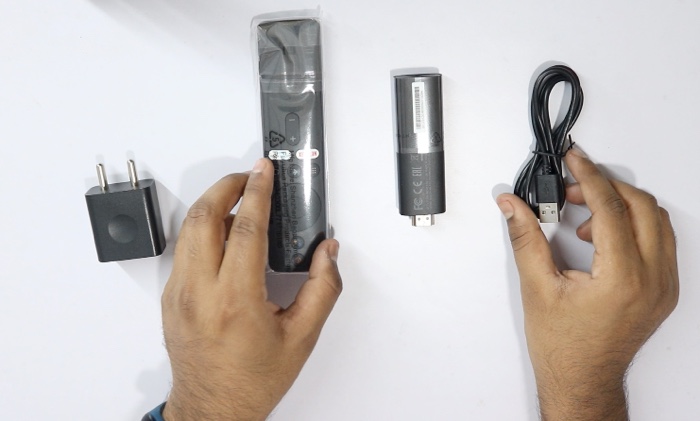 The Mi TV Stick comes in a small packaging which is pretty similar to the Fire Tv Stick, Xiaomi's competition which is in the market from several years.
The contents of the box are also pretty similar to what you get with the Fire Tv Stick. Along with the HDMI Stick, you get Micro USB Cable, Power adaptor, and a Remote (No batteries provided).
The Mi TV Stick Remote looks pretty similar to the Remotes of other devices from Xiaomi, such as the Mi TVs and the Mi Box 4K.
What's not in the Box
There is one thing extra that you get in the Fire Tv Stick box and that is, Male to Female HDMI Adapter, it's pretty useful if your TV is wall-mounted and there is not enough room at the back to plug the HDMI Stick.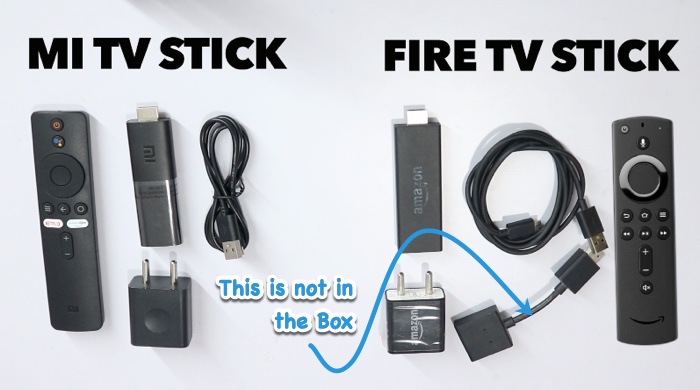 In most cases, you might need it. You can buy it separately for around Rs 250-Rs 300. (Check out on Amazon.in).
Not getting this accessory isn't a deal-breaker since the price of Mi TV Stick has far less than the Fire TV Stick. Effectively, there is a difference of Rs 1200, with Mi TV Stick retailing at Rs 2700 and Fire TV retailing at Rs 3999. We will be making a comparison between Mi TV and Fire Tv Stick separately you can read later. For now, let's talk about the performance of Mi TV Stick.
Specs of Mi TV Stick
Before talking about the performance of Mi TV Stick and my overall experience with it, let's talk about the specifications of the device.
Mi TV Stick has Android TV 9.0. It has got 1GB of RAM and 8GB of internal storage. It is powered by Quad-core Cortex-A53 chipset, Mali-450 750MHz GPU.
It can give output resolution of UPTU full HD (1920×1080), which means if you have got a 4k TV and you want to use Mi TV Stick with it, you would only be able to watch full HD content on it. But then again, if it's a 4k TV, it most probably would be a smart TV anyway.
For some scenarios, where you have got a 4K display, and you want to use Android TV, you cant opt for the Mi Box 4K instead. You will have to spend an extra Rs 700 for it, which will give you a faster Android TV experience along with the ability to do more. You can read the review of Mi Box 4K here.
How's the Performance and User Experience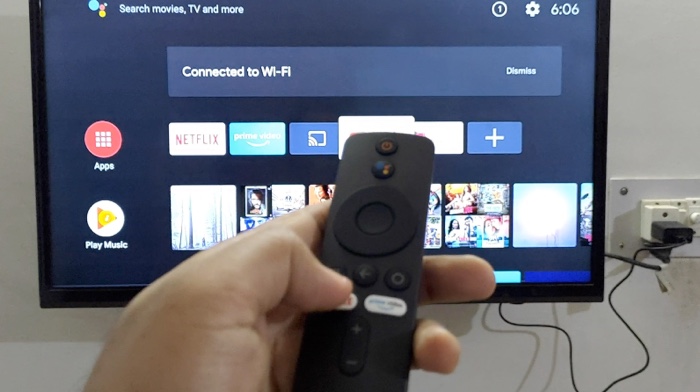 If I have to compare it with other HDMI TV Stick which I have used which is Amazon Fire Tv Stick, it is pretty much at power when it comes to speed and performance.
The bootup time of Mi TV Stick is pretty much similar to the Amazon Fire Tv Stick, but the pure Android TV experience is much better than the user interface on Fire Tv Stick.
I find the setup process of Mi TV Stick much faster and less spinning than Amazon Fire Tv Stick. The fact it is Android TV, the setup process can be flawless if you have got in Android mobile with you.
Another fact that the availability of the Play Store allows you to install apps much faster than you can install apps on Fire Tv Stick from Amazon app store. The problem is Mi TV Stick only has got 8 GB and you can only e install a handful of apps before you start running out of storage.
How's the Mi TV Stick Remote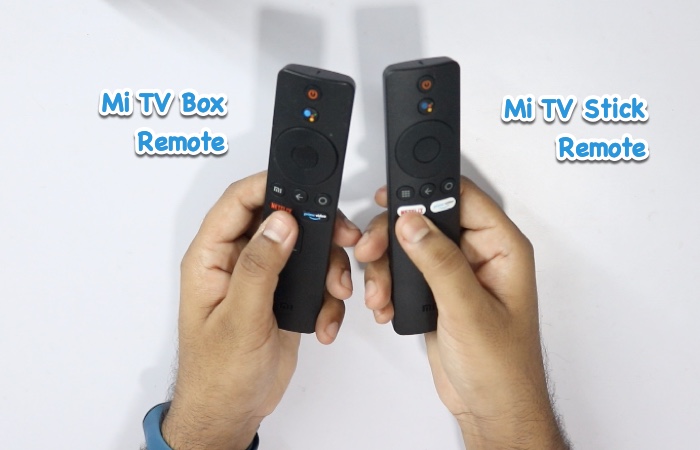 Mi TV Stick Remote as dedicated buttons for Netflix and Prime Video, along with Google Assistant button so that you can use your voice to find and play content on the Mi TV Stick easily. As per my experience, the Voice command feature works better than the Fire Tv Stick remote.
Also, both Mi TV Stick and Fire Tv Stick can be controlled using remote apps that can be installed on iPhone and Android. But the Mi TV Stick can be controlled using the Android TV (since it's Android Based) which is much faster to connect once paired with Mi TV Stick.
Mi TV Stick also has got built-in Chromecast support, which is also there are other Android TV devices from Xiaomi.
If we have to compare this feature on Mi TV Stick with other HDMI Sticks available, it's better to have the feature in working order rather than just having it on the spec sheet.
But suppose we have to compare the Mi TV Stick with other Android TV devices. In that case, you can have much better Android TV experience with the Mi Box 4K since it has double the RAM of Mi TV Stick which improves the user experience a lot, spending an extra Rs 700 for the Mi Box 4K is worth it.
What's my Recommendation
You can read our review of the Mi Box 4K and find out if it is small enough to hide it behind a wall-mounted TV, a USB 2.0 Input to add extra storage, Audio Jack for external speakers, and is still cheaper than Fire Tv Stick.
However, it is not just about the price; it's about the form factor also. Mi TV Stick can be slipped into your travel bag, and you can take your TV anywhere as long as you get an HDMI enabled display. The device helps you get experience everywhere.
Plus, every tip and trick we have shared about the Android TV, works for the Mi TV Stick as well.
The Mi TV Stick is available to buy on Mi.com/in and Flipkart for Rs 2799/-