So a couple of weeks ago, a photo of a computer teacher from Ghana was going viral on social media where he was teaching his students how to use Microsoft Office.
Now, the reason for the photo getting viral was that he Drew the entire User interface on the blackboard using colored chalks.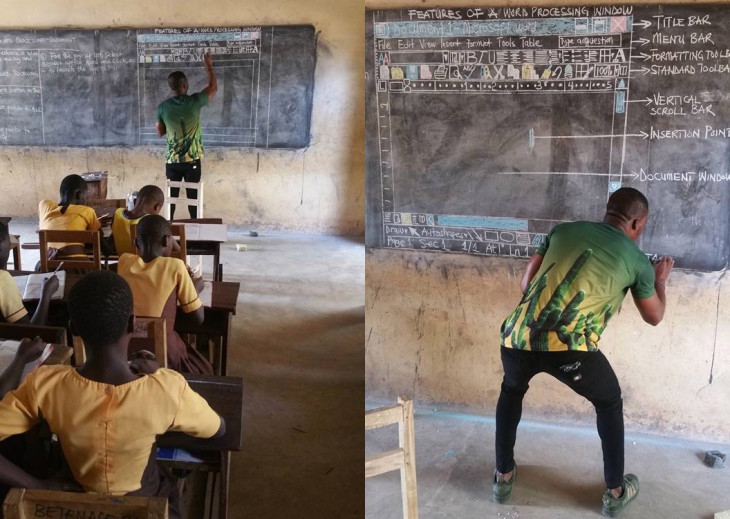 The Internet world praised his dedication towards teaching his children how to use a computer application without actually having one. 
After the photos went viral on social media donation started coming in from all the places so that computers could be bought for the students of his class.
Looking at his dedication Microsoft also reached out to Richard Appiah Akoto, the teacher from Ghana, and flew him to Singapore to attend the Education Exchange event organised by the company.
At the event,  Akoto mentioned that the only computers available the one that belonged to the school and his own personal computer were broken.
And he wanted to teach the students how to use Microsoft Word,  since there was no computer at hand he tried is best to draw it on the blackboard.
He also stated that he has been doing this every time the lesson he teaches demands it.
He has drawn monitors system wireless keyboard mouse and formatting tools and so on.
Akoto also States that his students have got some knowledge of computers but they don't know how to actually operate one.
Microsoft has offered to provide the voices and software support for the school and ikuto will get a chance to go through Microsoft education certificate program.
This is obviously not the only school where this kind of situation,  but anything positive coming out makes me feel good about the social media that it can also do some positive things rather than making random  people famous.