Netflix is probably one of the most popular on-demand video streaming services that offers top quality content. Chances are high that your favourite TV series would be available on Netflix.
It is available in several countries and its plans differ according to the countries.
But, for a lot of people, it is not affordable to have a monthly subscription plan for an online streaming service.
This is where Group buys come in handy, Group buy is actually, as the name suggests, a few friends pooling in money for a Netflix subscription and then sharing the Netflix password to enjoy their favourite content.
Though it is widely practised in every country, it is strictly against the policy of Netflix. Some of my friends even got their accounts banned because they were sharing the passwords with others.
Group buying is still continued, So much that Group buys accounts are available even online.
If none of your friends is ready to pool in money to contribute for having a Netflix subscription, you can look online and pay a small percentage of the actual subscription fee to get a spot.
There may be some places where goodbyes are organised in a better way so that the Netflix account does not get banned or you are not scanned of your money.
But, for the most part of it, scammers have started exploiting this as well, hence they know anyone would be willing to get a Netflix account for a tiny percentage of the actual subscription fee.
In India, it is one of the scams that is happening online. People create fake accounts on Instagram, Facebook, and other social networks, and then start posting everywhere about their offer.
Their offer can be as cheap as it could get because they won't actually be offering anything, they are there just to get your money and never talk to you again.
Their mode of payment is Paytm, which is the most used digital wallet in India, sadly, Paytm has not found a way to tackle these scammers, or at least get the money back to the people by reverting it.
They have a standard reply where they mentioned that they cannot revert the money back to the account because the money has already been forwarded to another service.
And this loose behaviour from Paytm, which is now a full-fledged banking service well, has increased the number of scammers who are confidently scamming people online.
So, even if they get a tiny amount of money from one person, all they need to do is scam more people to multiply their money.
Here is one such scammer, who posted in Netflix offer in a Facebook group.
I pinged him and asked for which country he is selling the Netflix account, in his answer was worldwide.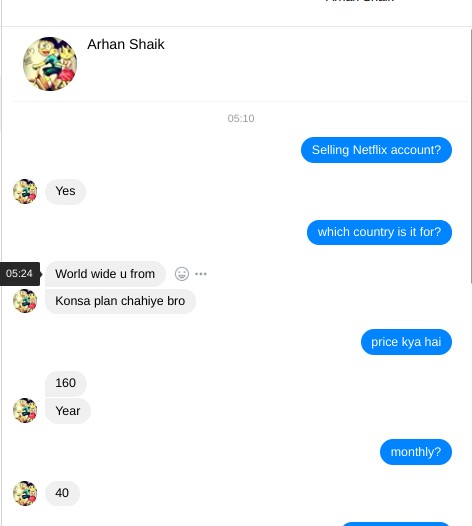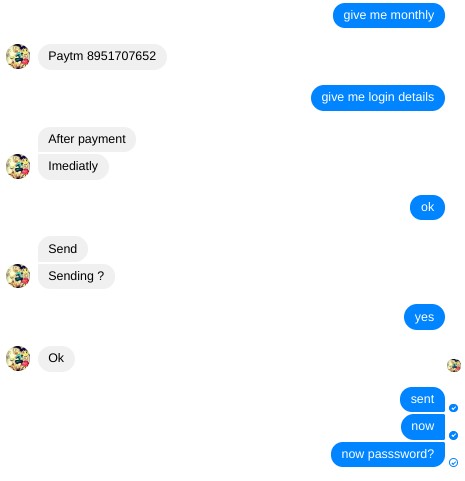 Netflix accounts are not actually worldwide, they are country specific.
I went ahead and asked for the monthly plan, and he said It's Rs 40, and as expected he asked me for sending the money via PayTM.
As it was just Rs 40, I paid the money.
I already knew that he is not going to reply, so I immediately contacted the Paytm Customer Care from within the app, which offers 24×7 support.
I know, I cannot be as fast as the scammer, in moving the money to another service or another Paytm account, but I still took the chance, since it was Rs 40 only and could make a good case study for everyone else to be aware of such scams.
Eventually, the scammer went offline, which means he blocked me, and I am yet to get a message from Paytm.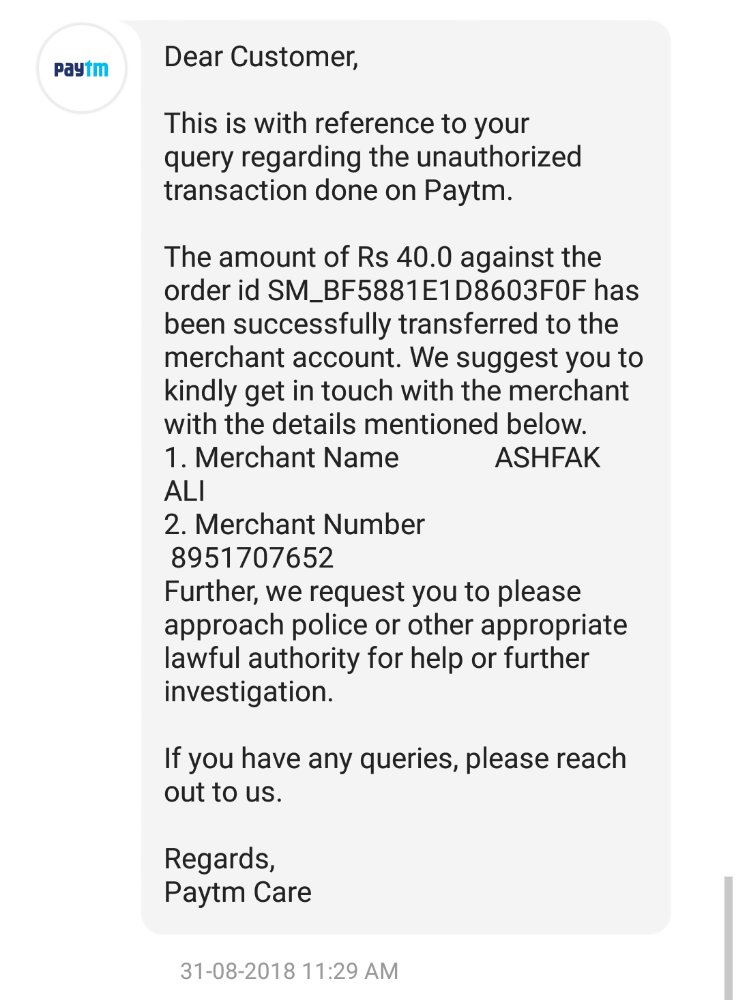 I'll update the article and even attach a screenshot when Paytm care replies.
As usual, PayPal doesn't want to do anything with it. And suggests going to the police.
Now, this is where Scammers win, because no one would want them hassle of going to the police for that amount.
How to secure yourself from such scams
The best way is to ignore them, and always keep this in mind,
if an offer that looks too good to be true, it isn't true.
While I did pay Rs 40 to a scammer, I don't want you to pay even single Rupee and this is why I chose to do this case study.
I hope you find this useful you can also share this post with others by tapping on the share buttons appearing below this article.