I am sure you must be aware of these lottery emails you have been getting in your inbox. You may be reporting tem as spams but this report published on Next Big What shows that it is working really well for the Nigerian scammers as they were able to scam close to $871 Million from Indians via Lottery, Dating and Job Scams.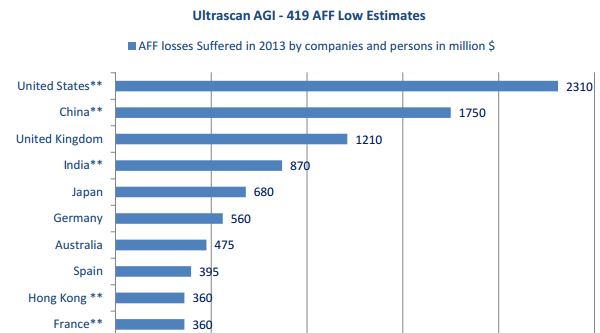 Top Nigerien Scammed countries.
Interestingly, the above chart shows that United States is the most affected country which loses close to $2.3 Billion to the scammers.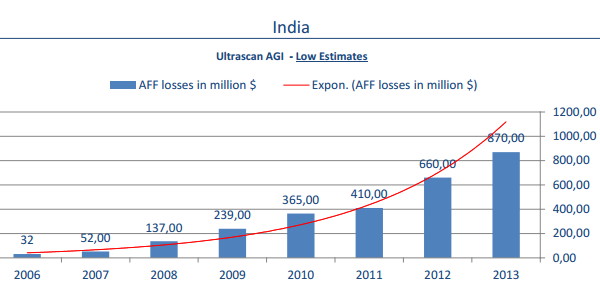 The Increase in the Nigerian Scams in India seems to be quite depressing. It is increasing with the growth of Internet penetration in India.
How does these Nigerian Scams work?
These scammers send millions of email everyday using different email addresses, informing the recipient that they have won a lottery,
They are asked to send Name, Address, and Number etc. to a different email address, just to refine the potential victims that can be taken further.
The victim is then asked to deposit and advance fee to claim the lottery.
And when they victim, send the money, they are taken even further to extract more money until the victim stops any communication with them.
In the last few years, these scammers have become more creative providing phone numbers where the victim can talk to them over the phone which creates a little trust factor.
There are several different kind of scams happening in India right now. We only wish Govt. of India takes some strong steps to address this issue and save the hard earned money of its citizens.