Here is a good news for the OnePlus fans who were waiting for the release of the newer OnePlus phone.
And it is also a good news for all the folks in general who were looking to buy a new flagship. smartphone, or shall I say a flagship killer smartphone.
The OnePlus 6t has finally been launched, and will be available soon to be purchased by the general public.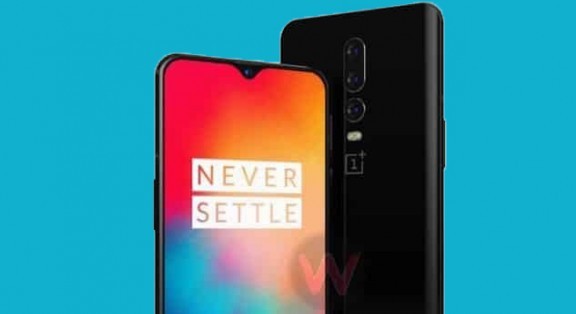 If you are looking to know what all has changed between the newly launched OnePlus 6t and the OnePlus 6 that was launched 6 months ago, you can check out this article that talks about differences in the spec sheet.
In this article, however, we are going to talk about what refresh this incremental update from OnePlus bring, to the table.
Before we start doing that, I would like to mention that the price of the smartphone will remain the same, which means it is all good nice to have a better smartphone at the same price.
A Smaller Notch
The OnePlus had a notch, people got used to it quite easily. Now, OnePlus 6t brings an even better design with is a slightly smaller Notch which is known as a Teardrop notch because it looks like a Teardrop.
And it's better because you don't lose too much of screen real estate for the notifications this in your tear drop notch, and it also makes the screen to body ratio increased by 2%.
It is still a disappointment to see a Notch on a smartphone, but it is still better than other smartphones, and it is a fact that 'Notches' will remain there for next year before we really start seeing some magical technology that will enable manufacturers to put the cameras behind the screens.
In screen fingerprint sensor
OnePlus at least brings some kind of futuristic technology into their new smartphone, and it is the fingerprint sensor inside the screen.
So they got rid of the fingerprint sensors on the back, and now the back is more clear, more minimalistic, just dual camera setup and the OnePlus logo, which has shifted a little above, thanks to the absence of the fingerprint sensor.
The fingerprint sensor under the screen is not as fast as the hardware fingerprint sensor that was at the back, but it is still better than rest of the manufacturers that are offering in screen fingerprint.
And maybe it will get better with time, but for now, you have to accept what is being offered, and they shouldn't be any complaint considering it is the fastest among the lot.
Corning Gorilla Glass 6
The OnePlus 6t gets Corning Gorilla Glass 6 in comparison to the Gorilla Glass 5 in OnePlus 6.
But you have to keep in mind that only the front area is Corning Gorilla Glass 6, the glass used at the back of the smartphone is not Gorilla Glass.
So, better you use the case, which will also prevent a lot of fingerprints on the back considering the glass is a fingerprint magnet.
OnePlus 6t comes with a TPU case in the retail box and many other cases will be up for sale to give it a customised look.
3.5mm Audio Jack has gone
So, finally and plus has decided to say goodbye to the 3.5 mm audio jack in 2018.
It will be the first OnePlus 6 device to not have the 3.5 mm audio jack, which they were very proud of putting into their smartphones till OnePlus 6.
If you have already invested in some of the best Bluetooth earphones then you are good to go. And if you are using any other traditional 3.5 mm based earphones, OnePlus is bundling the USB Type C to 3.5mm Audio Jack Adapter.
A Bigger Battery
OnePlus 6t might have taken away the 3.5 mm audio jack but they did something good to compensate to the smartphone by adding a larger battery.
OnePlus 6 has 3300mAh while OnePlus 6t gets a 3700mAh battery, and it surprisingly takes some time to get charged (as stated by some reviewers)
A larger battery in a smartphone is always welcome since it gives more Screen On Time (SOT)
These are the majority of changes the OnePlus 6t has seen, there are few minor changes here and there. OnePlus 6t replaces OnePlus 6 on the shelves, and you can buy it right away.
The question is, would you buy it right now or wait for the OnePlus 7, which will be coming in the next six months. Well, this will keep going on forever. Better make a choice now.