Now that the OnePlus 6 is a few months old and the date for the launch of OnePlus 6t is approaching, we are seeing more and more leaks and rumours coming out to showcase how the OnePlus 6t is going to look like.
So, we are creating a dedicated page for the OnePlus 6t where you will get to know about all the Rio its reimburse specifications and price speculations for the upcoming flagship killer.
OnePlus 6t Retail Box Surfaces Online
Several reports have been mentioning the emergence of a box which is said to be a OnePlus 6t retail box. And here is how it looks.
The retail box looks pretty real deal, just the OnePlus retail boxer majorly of the similar design.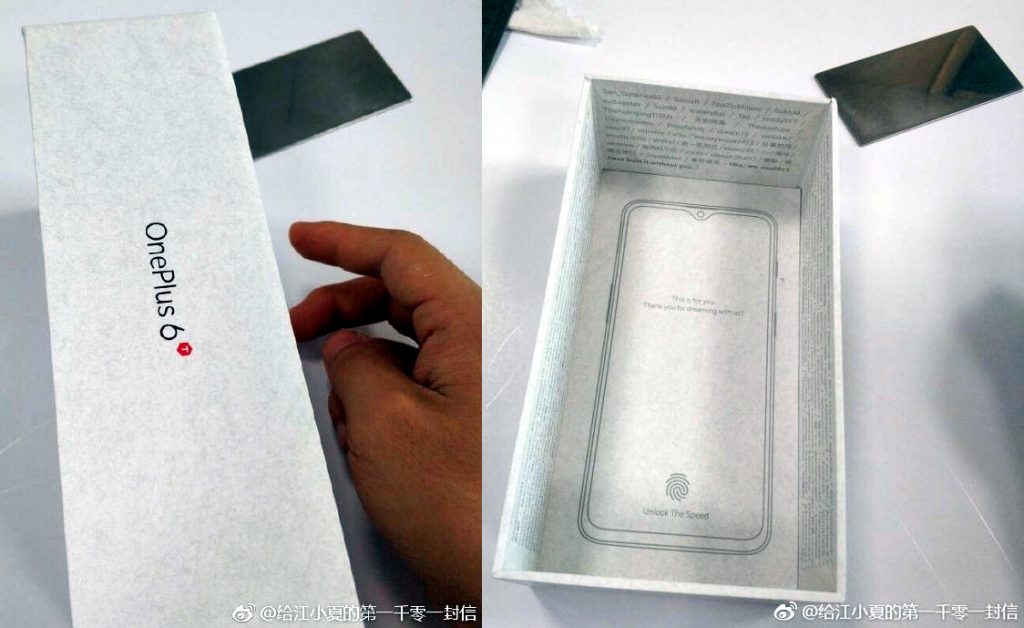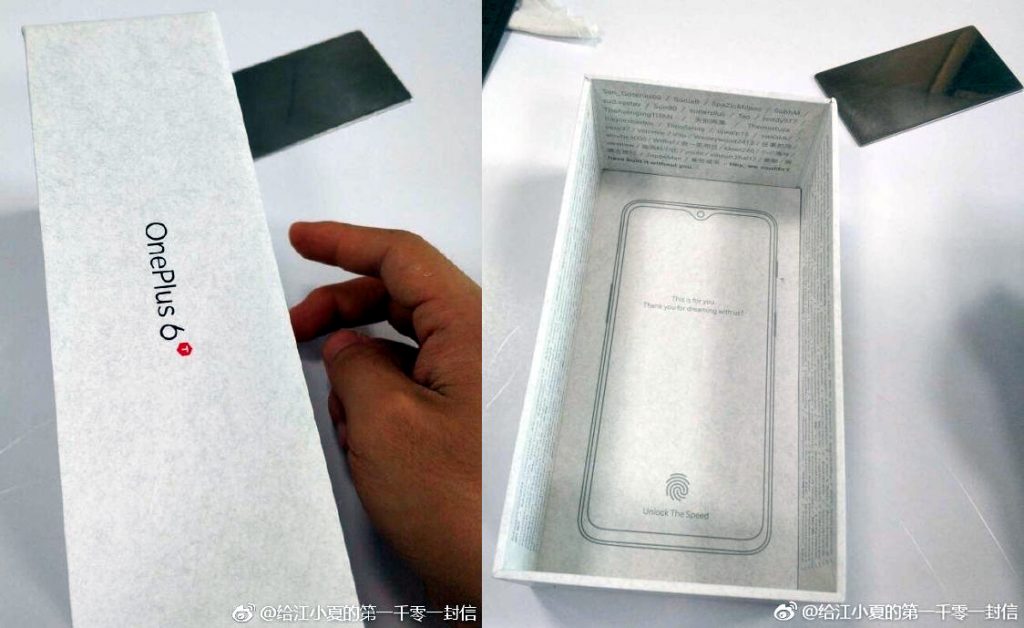 The box has 6 written on the front with a faded colour, and the side has written 'UnlockTheSpeed'.
OnePlus 6t might have an In-display fingerprint scanner
This looks highly unlikely because we haven't seen any such product coming from Apple, which is the highest influence for the OnePlus products.
We will hopefully be getting more clarity on this in coming days, I will be updating this post whenever it happens, or you can put it in the comment as well.
The OnePlus 6t could have a Waterdrop Notch
Looking at the retail box and the readers' guide it comes with it, it is being speculated that the OnePlus 6t would be having a Waterdrop Notch, which looks like a drop of a water and you may have already seen it on Oppo R17 / R17 Pro or Oppo F9 Pro.
If the OnePlus 6t is going to have a Waterdrop like Notch, it could mean that we could see a larger screen with a higher aspect ratio then the OnePlus 6.
The phone is most probably going to be powered by the Snapdragon 845 and will be available in the similar variants like the OnePlus 6.
And looking at the trend, the OnePlus 6t could have a larger battery of 3700mAh in comparison to the 3300mAh on the OnePlus 6.
The official launch or unveiling of OnePlus 6t is going to be somewhere by the end of October, so we have got a plenty of time to speculate more.
And this page is going to be spiced up with more you rumours and Leaks in coming days.
So you can like our Facebook page or followers on Twitter to stay updated with the latest tech.