I wrote about Opera Software's new feature that makes laptop batteries last 50% longer than usual. I updated my Opera browser to try a new power saving feature, and it welcomed me with a whole new user interface.
I opened Opera browser after a long time as I spend most of my Laptop time inside the Google Chrome, and can't live without the extensions that help me get stuff done faster.
As I said in my last post, It doesn't' hurt to keep the new Opera browser installed on your Laptop.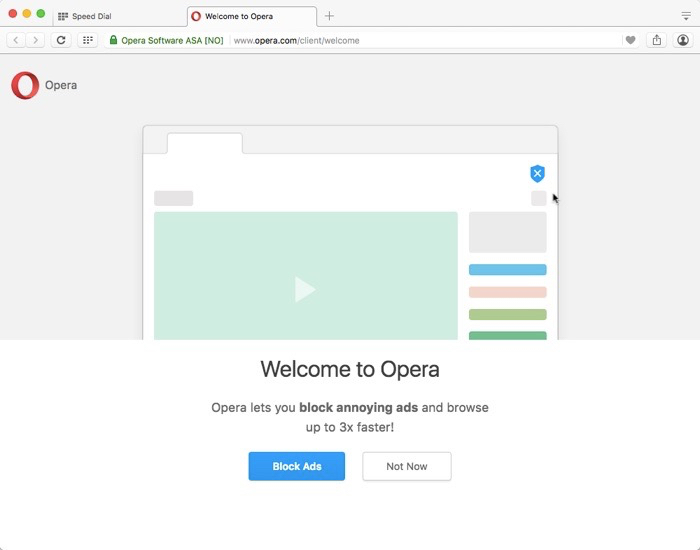 But power saving isn't the only feature, which Impressed me. Opera Software has also added Ad-blocking natively to the browser, which makes browsing faster.
The feature is also available for the Stable version of the Opera Desktop browser. However, it is disabled by default and the user has to enable it.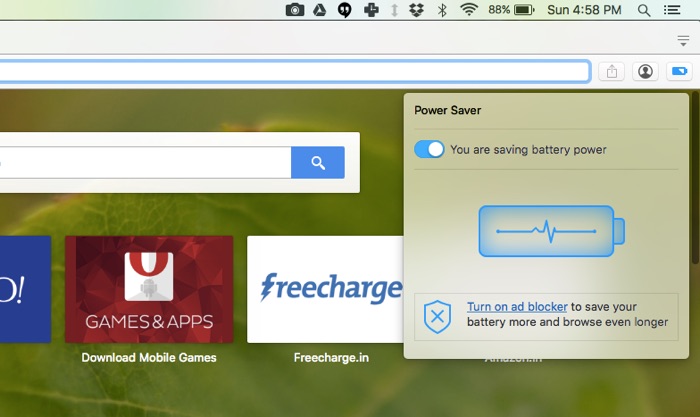 I can feel it as I am using it from last few days. It makes the web pages load faster.
The Speedtest tool by opera, which lets you test the loading speed with and without ads enabled, shows that a page on The Verge loaded 92% faster when Ads were disabled.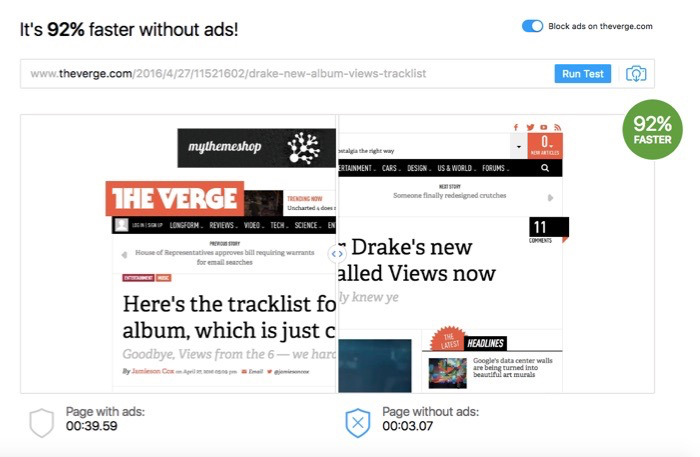 That's quite an impressive number to look at if the little speed test tool from Opera isn't biased. As I consider The Verge pretty heavy with Ads. And the fact that their website loads fast, I would surely use Opera browser more often.
But, being a web publisher, it also saddens me for the fact that No Ads will be served on my site (techtippr.com) if users browsed it on Opera browser. And Ads help me run this blog.
Advertising surely isn't the only way to monetize a site and keep the lights on, but it's most widely used method, and it doesn't hurt user's experience if they are in limited (for example, we use just 3 Ad slots)
The Ad Blocking Feature is more suitable for those download sites that put Ads on every pixel which is not content. I so a lot more to share about how Ad-Blocking can be used without affecting independent publishers like me, perhaps in some other article, which specifically talks about Ads.
In my other article about Opera Browser's power saving feature, I said it isn't a feature big enough to make people switch to the browser, but this can be it.
To get the Battery Saving feature and Free Inbuilt VPN feature, download the Developer version.
➤  Download Opera Browser Developer