Seems like Facebook is going big on Videos, it's obsession with videos can be measured with the number of changes it has brought to it's platform that is favouring the videos.
A new addition is the ability to post Videos as Cover Pages.
as crazy as it sounds, users will now be able to see videos on the cover pages that will autorun (obviously) without any sound, users can turn on the sound.
Currently, the feature is enabled for, but going the history of Facebook, it will soon be coming to profiles as well.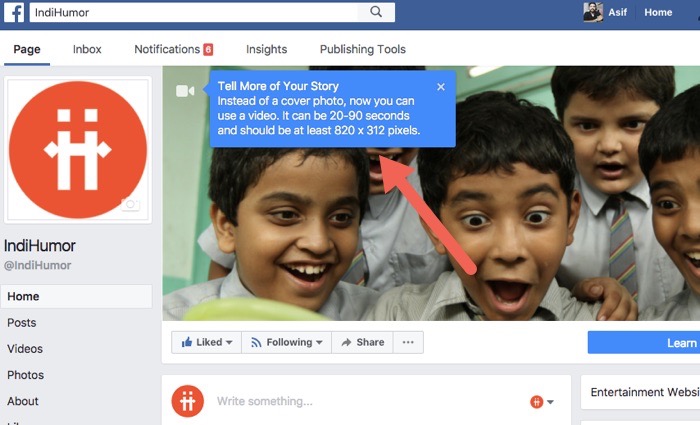 the Page Managers can choose an existing video or upload a new one, it has to be between 20 to 90 seconds, and should be at least 830×312 pixels, which is not a standard resolution for videos, but your normal HD video (1280×720) can be resized and cropped to fit the cover page.
Facebook is calling this feature an ability to tell a story in a better way, but we know what's the reality Facebook, we know you just want to beat YouTube at videos, this is why you are bringing Monetization to the Videos on Facebook as well.
This change is a part of Facebook's long-term goal of making users ready for videos. They want to feed in videos at as many places so that the Video ads start looking normal.
Also, they are soon introducing a new text format that will be limited to just 130 characters, where users will post something with colourful backgrounds and emojis. You can read about it here.