The successor of the super-budget smartphone Reame 1, the RealMe 2 finally launched in India 🇮🇳 , and is an even better deal than the previous one.
The second generation of the smartphone has launched just after three months, that brings a huge improvement to the specification but still keeping the price below Rs 10,000
Part of the reason could also be its separation from Oppo and become an independent company to bring out innovative smartphones with great specifications at relatively lower prices.
We recently saw xiaomi launching their sub-brand the proper F1 at an amazing price of Rs 21000, probably in the first smartphone powered by Snapdragon 845 to be priced that low.
Specifications of the Realme 2
Talking about the design, the Realme 1 was already a superior smartphone in its price range when it comes to design.
But came with the tradeoff as the mobile makers have to let go of the fingerprint sensor at the back, which is quite a crucial feature, has got a place in the Realme 2, and it also retains the Diamond cut design.
The screen size of the smartphone has also increased to 6.21 inch because it has now got a notch, which also makes the aspect ratio 19:9.
There is a change in the processor itself as Realme 2 has opted for the Snapdragon 450, not as powerful as the one it was in there RealMe 1 theoretically, but it's good news that they have switched from MediaTek to Snapdragon, makes the device appealing to a large group of people who are into getting custom ROMs and Rooting stuff.
The phone also has got a Dual camera setup, which is quite a leap from the first generation last three months ago.
There was also an improvement on the battery since the smartphone gets a 4230mAh battery.
And it runs on Android 8.1 Oreo.
Which phone is it competing with?
As the name suggests Realme was solely created to compete with Xioami's Redme series, so the RealMe 2 directly competes with Redmi 6, which is yet to be launched in India.

Since it has already launched in China we have the specifications, and the Realme 2 wins the specification round in comparison to the Redmi 6.
Price and availability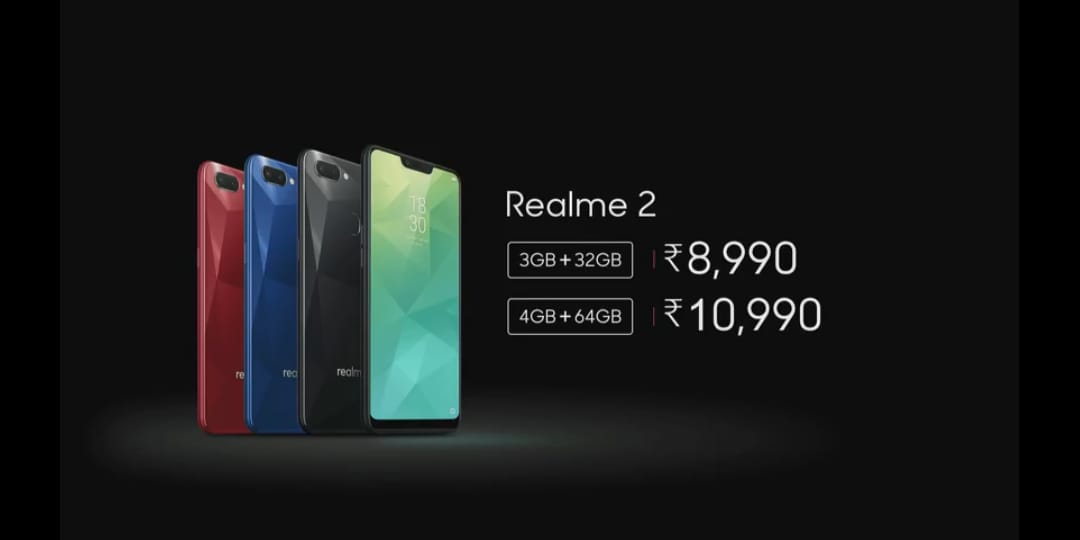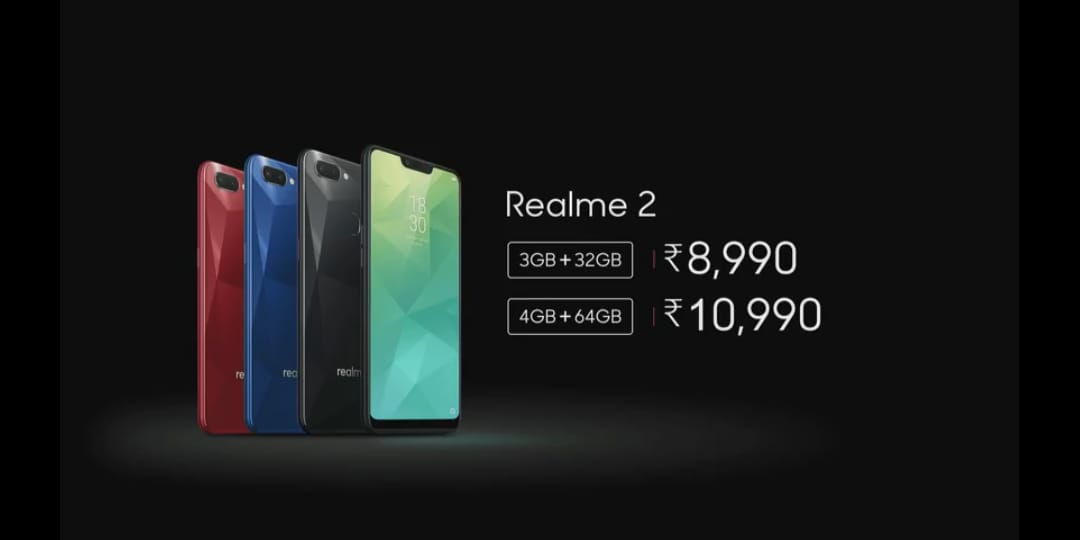 The Realme 2 has been priced aggressively as stated above in the article, and the 3GB Ram / 32GB internal storage variant is priced at Rs 8,990.
The higher variant, with 4GB Ram / 64GB internal storage, is priced at Rs 10990
The smartphone is exclusive to Flipkart, in the first sale will go on 4th September at 12 p.m.,
There is an exclusive offer for the first sale where the HDFC Bank card owners will get an instant cashback of Rs 750.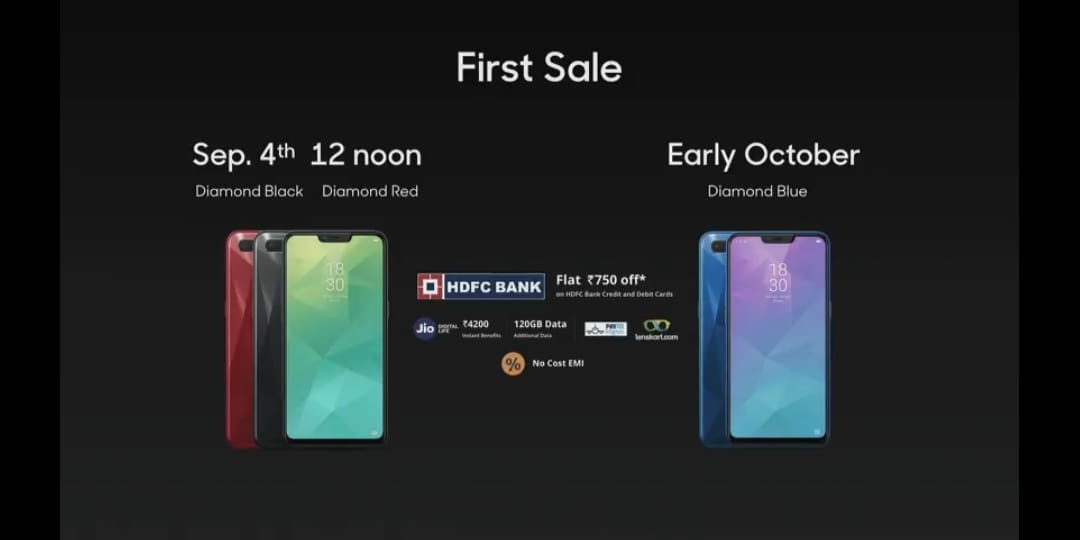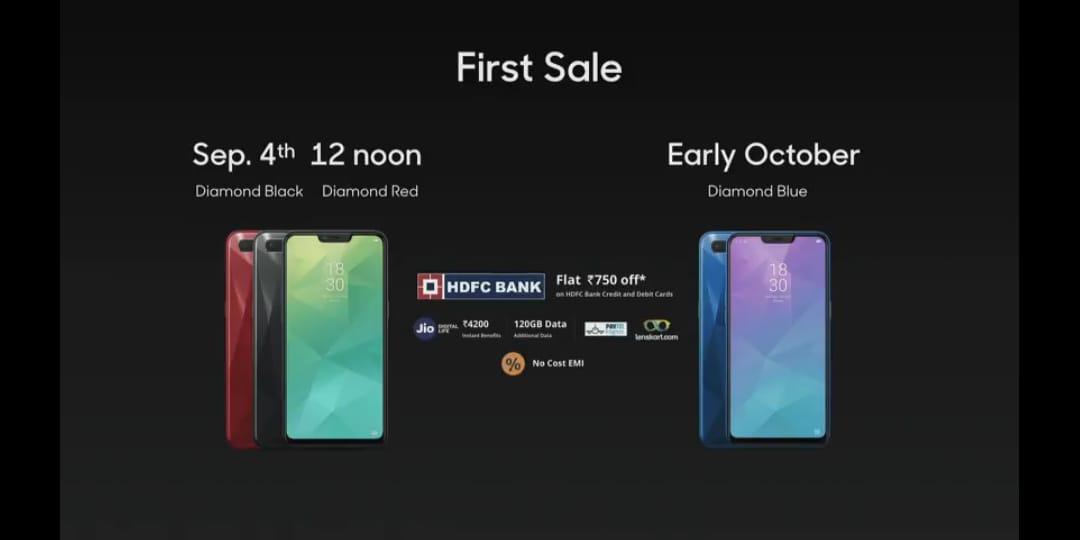 Talking about colour choices of the smartphone, Diamond Red and diamond black colour would be available from the first sale and the Diamond blue colour will be available from October onwards.