If you are into creating tutorials of some kind and want to speed up your doing it, here is a handy tip for you.
Snagit app, which is available for both Mac and Windows, is a pretty amazing app to screen capture and screen record. But it is a paid software.
If you are looking for an alternative version that is free of cost, continue reading this article.
Free alternative to record screen
Instead of using a native app that you install on your laptop, try using a web app called RecordCast.
All you have to do is, open up the web app on your Google Chrome browser, permit it to use a microphone if you also want to record voice. It also lets you record system sounds. However, it is currently not supported on Mac.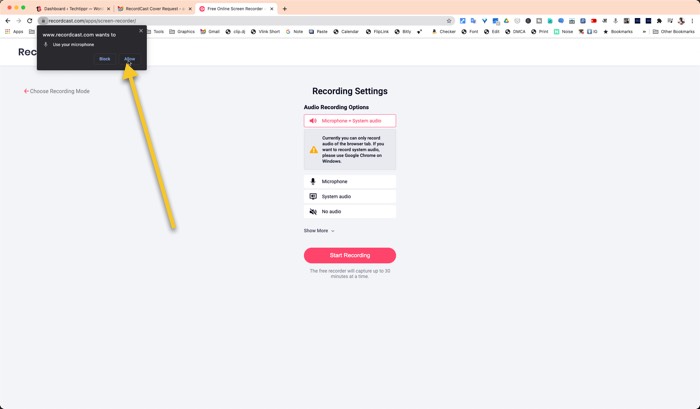 Then it gives you the option of whether you want to capture the entire screen of a computer, a specific app windows, no, or even a browser tab.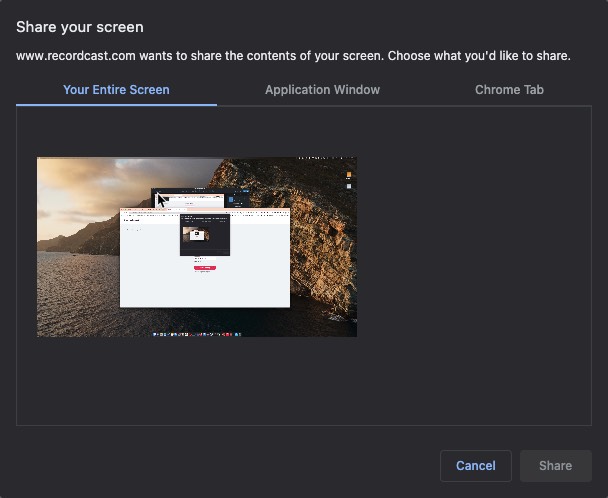 And you start recording your screen in just a few clicks. So from opening the web app to starting the screen recording, you only have to do three clicks which is pretty cool.
The best part is that RecordCast is free to use and allows you to record your screen for up to 30 minutes, which is more than enough for most of us.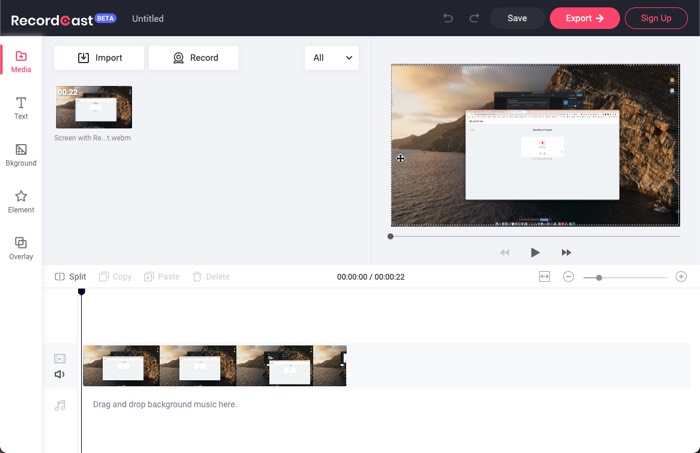 Once you are done recording the screen, you cannot only have the option to download it but also make edits to the screencast using the inbuilt video editor.
And since it is a web app, you can also use an on Chromebook. If you own a Chromebook, you should look at his web apps that make your Chromebook even more usable for work.
If you are looking for Android apps to record your mobile screen, check out these three amazing apps that easily let you do it.