Xiaomi has finally Launched their Redmi 5 series in India months after its Global launch.
We are already aware of the specs of this phone, so we will talk about it later in article but first let's talk about the pricing of this device which is surprising because Xiaomi has decided to price the  device same as it had priced redmi 4 last year, though the base variant is priced Rs 1000 higher than last year which means the base variant can be purchased at rupees Rs 7999 and the higher end variant  (64GB Storage 4Gb RAM) can be purchased at Rs 10999/-
The phone has got 18 by 9 aspect ratio which is again something quite obvious in 2018 when all the Smartphone manufacturers are bringing smartphones with this aspect ratio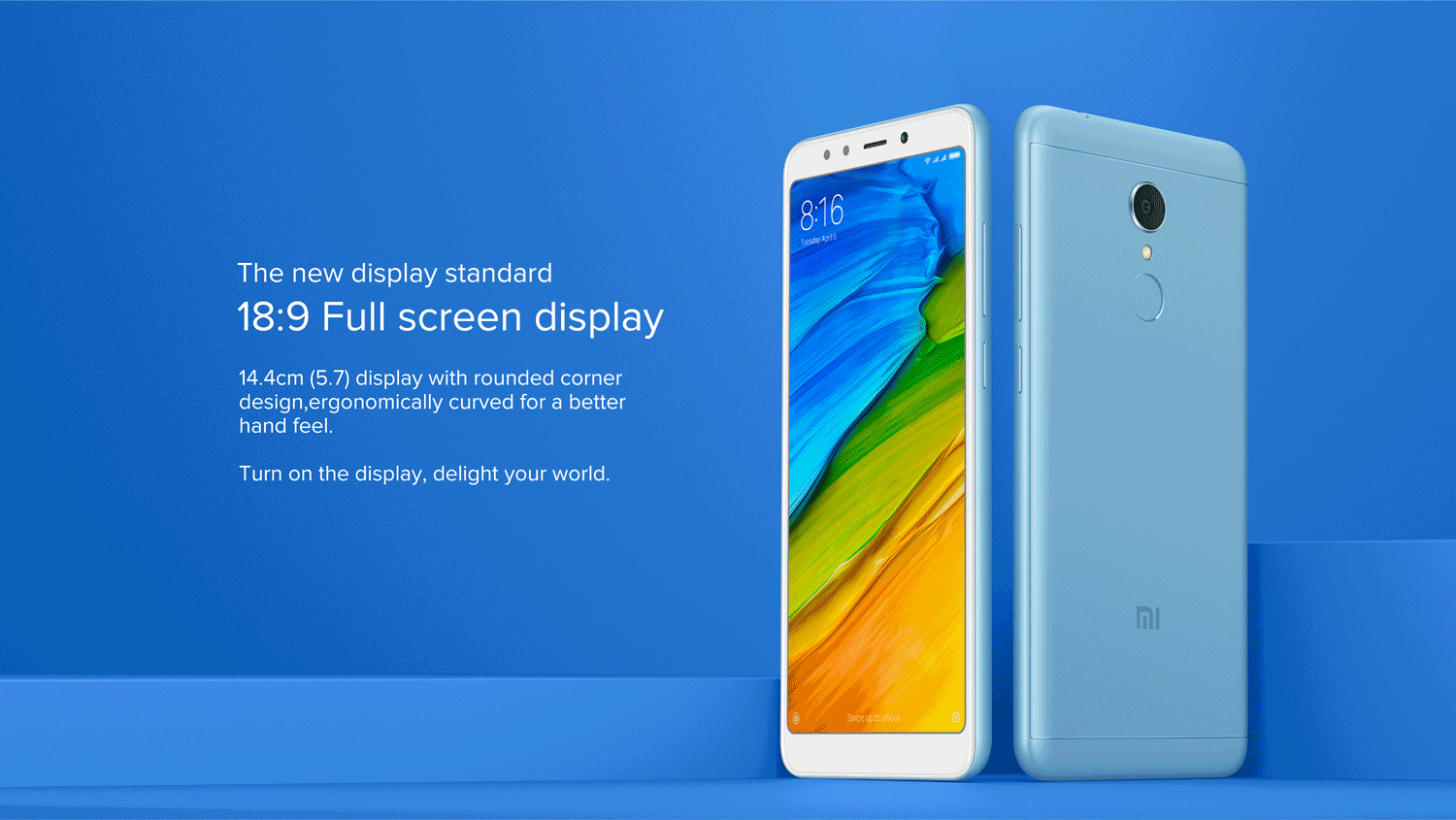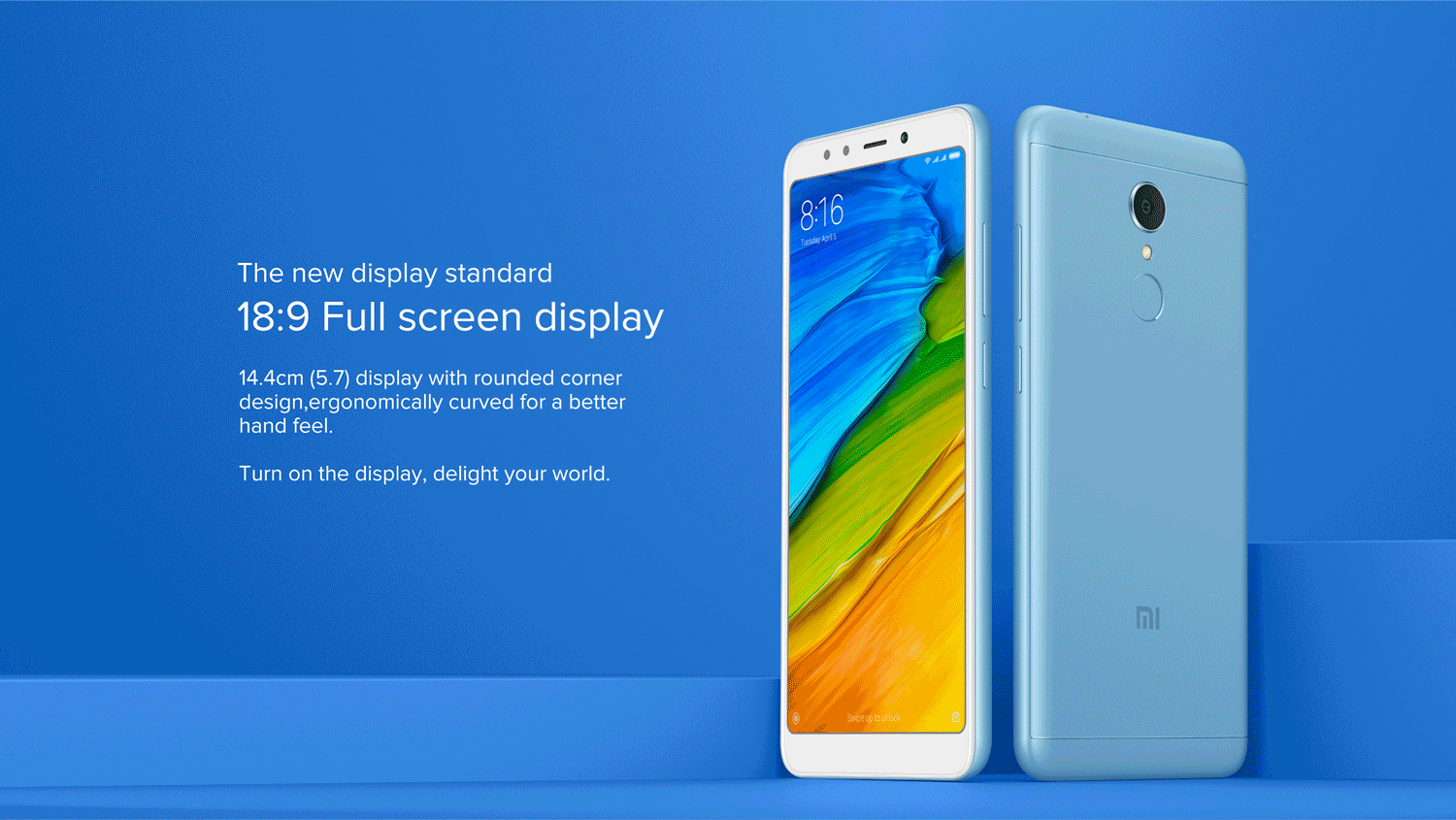 This new aspect ratio lets the manufacturers make their phones with bigger screen sizes. Which means Redmi 5 is actually now 5.7 inch instead of 5inch
The phone will be Amazon exclusive, and you will be able to purchase it in Flash sales on a weekly basis you can click here to go to Amazon to know about the flash sales and you can also buy it at both online and offline Mi Stores.
The phone will be available from next week that is 22nd of March 2018. 
Since this phone will be available in a flash sale, try keeping your hopes low in case you don't get to book one.  
Fortunately this time it's on Amazon, where customers have more success stories to share when it comes to ordering a Xiaomi phone in a flash sale.
Check out the specifications of Redmi 5
The screen size of the phone is 5.7 inches with the resolution of 720 by 1440 pixels (18:9)
The Phone runs on  MIUI 9 built on Android Nougat. Xioami has used Snapdragon 450 with Octa-Core processor with 1.8 Ghz clock speed. 
As usual, the phone has got a hybrid sim slot, and there are three variants of the phone.
16GB/ 2GB RAM | 32GB/3GB RAM | 64GB/4Gb RAM
The primary camera is 12 megapixel and the secondary camera is 5 megapixel both with full HD recording capability.
Redmi 5.
Xiaomi has reduced the battery to just 3300 minutes, 800mah then Redmi 4 but claims the Redmi 5 gives same battery backup than Redmi 4, thanks to the Snapdragon 450 built on 14nm FINFET Technology, which makes the device consume less power and also stays less warm. 
Putting in a smaller battery has also enabled Xiaomi to make this device 11% slimmer than Redmi 4.
Price & Availability of Xiaomi Redmi 5
The redmi 5 comes in 3 different variants priced aggressively,
the 16 GB/2GB Ram variant comes at Rs 7,999/-
the 32GB/GB RAM variant comes at Rs 8,999/-, and their higher and variant, which is 64GB/ 4GB Ram Variant priced ar Rupees 10,999-/.
The Smartphone will be available exclusively on Amazon India, MI Store, and MI Home, from 20th of March at 12 P.M.
Since Xiaomi makes limited stocks available for sale, it will be sold in a Flash Sale, like they sell all their phones.
So now with both the Popular Series launched in India,  we are waiting for Xiaomi to launch their next series which is MI Max 3.
You can read everything you want to know about the MI Max 3 in this article.