So, I've finally got the Reliance 4G Wi-Pod Delivered. They are only selling it online for Rs 3199/- and there is no option for Cash on Delivery. Also, you have to wait for 10 days to get it delivered.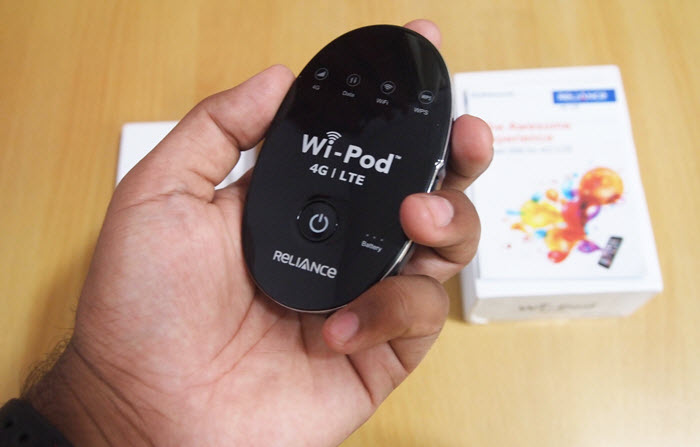 I got it for Rs 899/- because Reliance is giving the existing customers reimbursement for the older Dongles by offering Discounts depending on the Customer's previous purchase.
What in the Box?
About the contents of the Box, it contains the 4G Wi-Pod device Manufactured by ZTE, which is quite small and light, pretty much half the size of my palms or says a PC mouse. Unlike the previous device, which had a limit of maximum 5 users, this device can connect a maximum of 31 users at a time.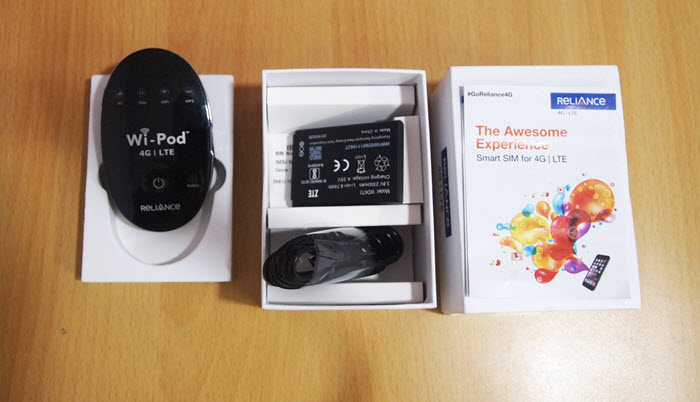 There is a 2300mAh Battery, which will make the device last for around 5 hours. Then there is a Micro USB cable, that can be connected to the charger of the Reliance Netconnect/ Wi-Pod you already have.
Apart from these, there are some booklets that you won't read anyway.
And for the SIM, as I mentioned earlier in my previous post, you have to visit the nearest Reliance store to get the 4G enabled SIM.
If you've already ordered this device, you might already have filled the upgrade form and waiting for the confirmation SMS, which you will receive when the 4G services launch in your State.
You won't be able to use it
Even After I got my 4G Wi-Pod, I can't use it, because there is no 4G network. And this is pretty much the state of every Reliance Net connect / Wi-Pod users because reliance decided to stop their CDMA services and force users to switch to 4G, even because the 4G is launched in many circles.
Ironically my Reliance Wi-Pod stopped working the day I published my review of Reliance Wi-Pod after using it for several months.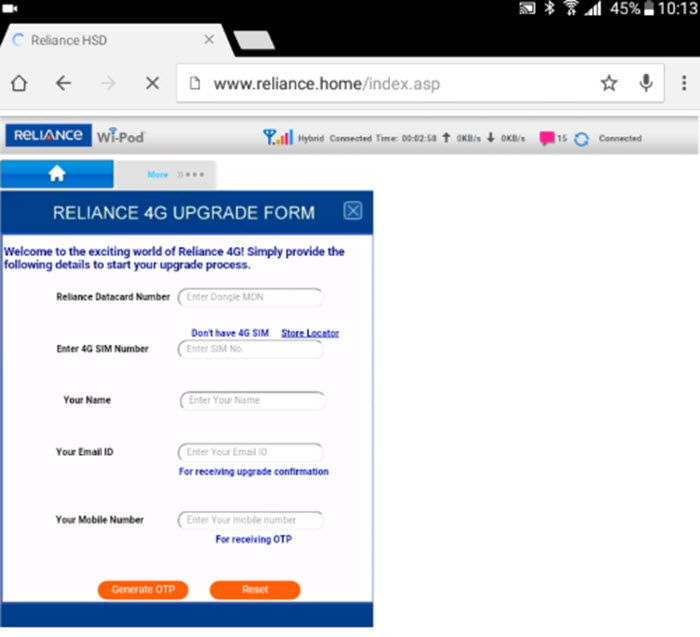 Reliance had been notifying its users to upgrade to 4G before a certain date. I even wrote about the update process. But I wasn't aware that they will stop the services midway.
Reliance Communications will be using big brother's (Mukesh Ambani's) Reliance Jio network for offering 4G services to it'ss users which have been getting delayed for a long time.
In this situation, every reliance Netconnect user is stuck with or without a 4G enabled device.
Even the people (like me) who have got this device won't be able to use another SIM because it is locked. And will have to wait for the Upgrade SMS, which is likely to be received when the 4G services will be launched.
So, what's next
Nice question, but I am afraid today that there isn't much we can to other than to sit and wait for the 4G services to be launched.
All it reminds me of one Hindi Proverb.
Dhobi ka kutta, na ghar ka, na ghaat ka.