Mukesh Ambani has officially announced the revolutionary Reliance Jio services and everyone can get the Reliance Jio SIM from 5th September onwards.
Prior to the launch, Reliance was giving the Preview Offer for selected 4G smartphones, which was then extended to all the 4G Phones. But after the launch, you just need to visit the Reliance Digital Store with your Aadhar Card and get an Activated Reliance Jio SIM within 15 minutes with Aadhar based eKYC which will let Reliance handle over 1 Million activations in a day.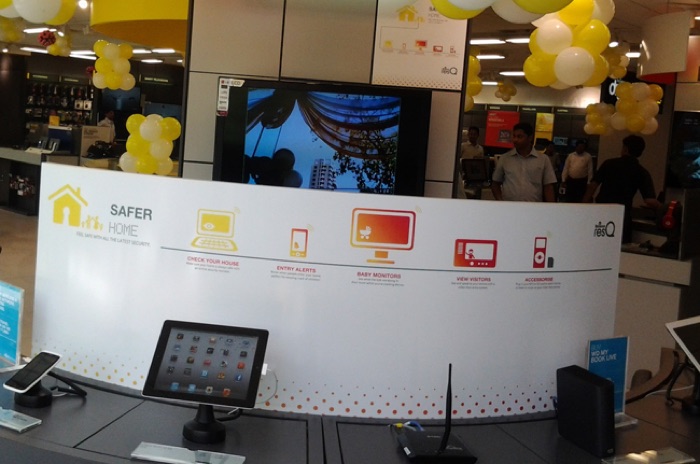 Jio Welcome Offer – Free unlimited Data, Calling, SMS and Jio Premium Apps Till 31st December
… will be available for EVERYONE, absolutely FREE, till 31st December 2016.

We are calling this the JIO WELCOME OFFER: Mukesh Ambani

— Reliance Jio (@reliancejio) September 1, 2016
All the users will be getting everything Free to use, including Calls, Data, SMS and Premium Jio Apps like jio Ply, Jio On Demand, and Jio Beats. Jio is calling it Jio Welcome Offer which will be valid till 31st December 2016.
Jio-Apps bouquet – worth Rs 15,000 for an annual subscription – will be COMPLIMENTARY for all active Jio customers up to 31 December 2017
Jio Pricing & Plans After Jio Welcome Offer
Mukesh Ambani also unveiled the Voice & Data Plans for Jio SIM Users After the Jio Welcome Offer is ended.
I have great pleasure in announcing that all voice calls for Jio customers will be ABSOLUTELY FREE: Mukesh Ambani#JioDigitalLife

— Reliance Jio (@reliancejio) September 1, 2016
He said that people should only pay for one service, either Voice or Data and this is why Reliance Jio will offer Free Calling to all the users and will charge for Data.
The charge for Data would be Rs 50/GB (5p/MB), which is 10x cheaper in comparison to Data plans offered by other telecom operators.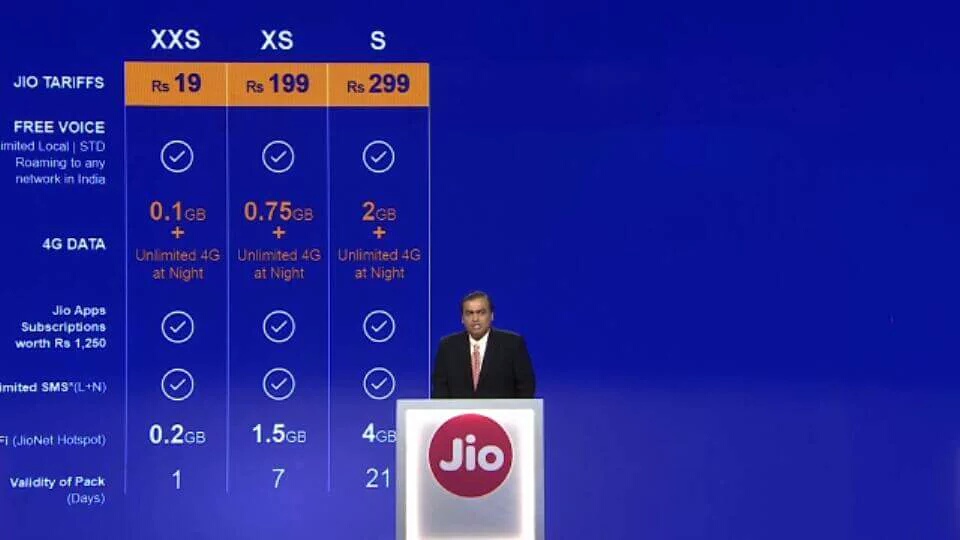 For light users, the Data plans would start from Rs 19 and go up to Rs 149. These plans would also include Unlimited Night 4G Data.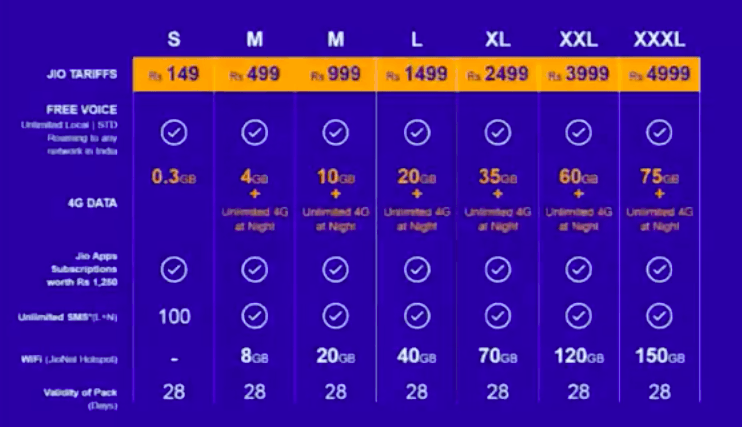 For Heavy users, the data plans would be up to Rs 4,900/-. This price is justified by offering access to premium Jio App Subscription worth Rs 15,000 (which is free till 31st December under the Jio Welcome Offer)
There will also be an offer for Students who will get 25% More Data on all the plans. Many other offers would follow later in near future for Corporates and Enterprise levels.
On Covering the Entire Population of India, Call Drops & Future Ready Technology
Today, Jio's 4G network covers 18,000 cities and towns, and over 2 lakh villages. By March 2017, Reliance Jio plans to cover 90% of India's population.
Also, Reliance Jio is the only network which is LTE-Only,which means that there is only 4G on the Jio network and not mostly 2G, sometimes 3G and once-in-a-while 4G. It is future ready and it can be easily upgraded to support even more data, as technologies advance to 5G, 6G and beyond.
During the testing phase, a lot of users were complaining about the call drops in Reliance Jio, I myself have experienced this issue. But Mukesh Ambani clarifies that other operators are deliberately dropping the calling made to their network to give a bad impression of Reliance Jio to their users.
This is why Reliance Jio has filed cases against these operators who also want to limit the MNP (Mobile Number Portability) fearing all their customers would switch to Reliance Jio Network.
4G Mobile Phones Offered by Reliance Jio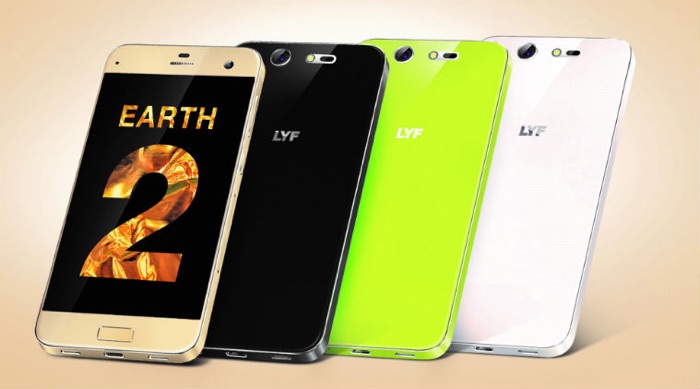 Reliance Jio is also introducing a lineup of affordable 4G LTE smartphones under the popular LYF brand, which start at Rs 2,999/-
And for those who want to hold on to their 2G/3G smartphones, they can buy the 4G LTE personal router, called Jio-Fi, for Rs 1,999, (which was available for Rs 2800 under the preview offer).
So, finally, we are going to have a truly mobile broadband experience at affordable rates. Let's see how other operators are going to react to this.