Mukesh Ambani, MD of Reliance Industries Ltd, has finally announced the official launch of Reliance Jio Services.
The service will open to all from 5th September to all and it is also offering Free calls, Data, SMS & Access to Premium Jio Apps til 31st December. You can read more about the plans and launch information in this article.
With the announcement of Reliance Jio launch, Mukesh Ambani also mentioned that Jio will soon offer Wireline connections in selected cities.
This initiative will push the power of data even further, and will offer data speeds up to 1 Gigabit per second.
Currently, the 1 Gigabit/second connection is provided by only one company, Hayai, which charges Rs 5099 for 500GB. Also, the service is available in Mumbai only.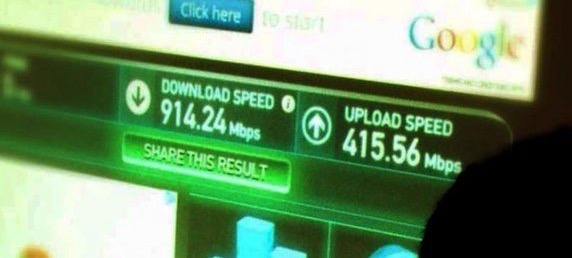 This thread on Quora talks about different services that offer high-speed Internet in India.
But the most widely available services like Airtel, Reliance Infocom (owned by Anil Ambani) offer plans in a range of 16Mbps to 40Mbps covering selected cities.
While this has just been announced, the service won't be available until the next year, which means other operators have enough time to come at par with Reliance Jio which telecom companies have failed to do so.