Everyone wants to stay connected 24×7. We have st disconnected enough for thousands of years. Now that we all are connected to the Internet. We can't image ourselves without this amazing feeling.
Thanks to the growth of Smartphones, the internet penetration and availability of cheap mobile data plans, we all can do amazing things with the Internet.
We all have broad bands at our homes, office, and even some public place and we go restless when we start using our mobile data, it's still slow, though it may change in near future. But what can we do now?
Answer is the Reliance Wi-
Now, this may seem like an Ad, but it's not. I am really impressed with the Reliance Wi-Pod, which, I have been using from last few months to get my work done on the way.
I have really found it useful and better than the 3G Mobile Data, whichI'll talk about in this post.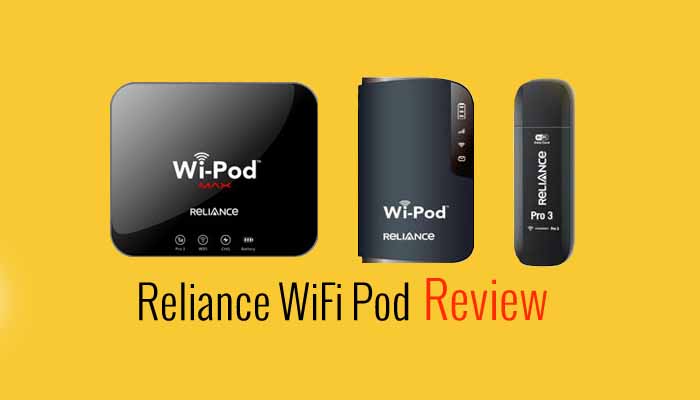 While we are waiting for 4G to be available all across the Country, the 3G speed still feels slow at times. And it's expensive too.
Almost every Mobile Operator offers 10GB 3G Data for Rs 1500/- and the Maximum Speed you get is over 3.5 Mbps, whereas the Wired broadband plans start from Rs 500.
I know the Mobile Data gives you the flexibility to use it anywhere. But then Wi-Pod is exactly that, it lets you use The Internet anywhere.
And the plans are almost like the Wired Broadband Plans.
But, the price isn't the only thing that made me use Wi-Pod. It the consistency of Internet speed. You can actually plug it in a Socket (or a power Bank) and keep it there for hours, it won't stop until you stop it.
The Mobile Data, on the other hand, would want you to restart your phone, or Turn ON/OFF the Mobile data to be able to use it properly again.
I can say this from personal experience. I was in a situation where I had to be away from my Home and the 16 Mbps internet connection. Reliance Wi-Pod saved me from committing suicide by not acting up when uploading a video on YouTube, downloading some important files and writing a post. Thank you Reliance Wi-Pod.
How Reliance Wi-Pod is better than Mobile Internet and Broadband.
If we talk about the Mobile Internet, 2G is our of questions, it too damn slow for getting anything done.
And if we talk about 3G, it's pretty expensive, For using only on Mobile Phone, you may find it reasonable. But when it comes to using Mobile data to connect a laptop and work. It's expensive.
And, it is mobile dependent. Your Mobile has to be switched on, has to be around you, and the battery is going to drain too soon.
And not to forget the frequent disconnections I talked about earlier in this post.
And if we talk about the Broadband, they are good, but you can't take them with you, they are not available everywhere and require installation also.
I find Reliance Wi-Pod a sweet spot between Mobile Data and Broadband. You can get them instantly, and the activation process is similar to the Mobile SIM activations.
Then you can use it anywhere, up to 5 people can use it without you having to do anything (like turning on the Hotspot on the Mobile to use Mobile Data)
Reliance Wi-Pod Devices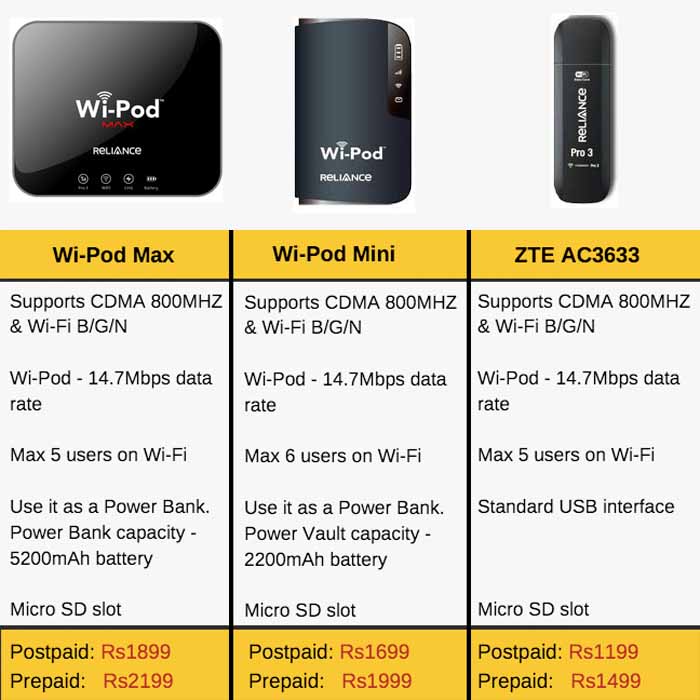 Best Plans for Reliance Wi-Pod
There are different plans available for both prepaid and postpaid users. The one I am using is a prepaid one with 20GB data/ 28 days for Rs 999/- which is enough for me for a month.
You can check out more plans on their official website.
Reliance Wi-Pod Speed Test
Let's talk about how it actually performs. I've used it at different places and got different speeds but it was enough to get my work done without a headache.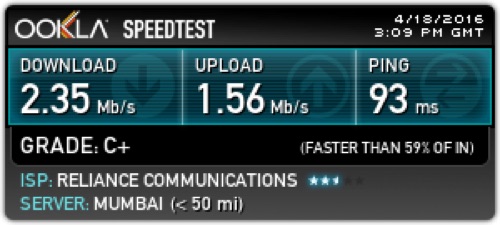 I could not find any option to buy on the Reliance Website. I've bought from a local shop who deals in Mobile SIM Activations, mostly all such shops keep Reliance Wi-Pod, you can get it from them.
The Documents required for getting Reliance Wi-Pod is same as a new SIM. You would need to submit.
1 Copy of your Photo ID  (Driver's License, Passport, Aadhaar Card)
1 Passport sized Photograph