Update: The Samsung Galaxy S10 and S10+ Launched Worldwide. Most of the specs mentioned in this article are correct. The Foldable phone called Galaxy X has also been showcased.
Several months have passed since the Galaxy S9 has launched worldwide and as the year is ending and we are entering in the New Year the date for the launch of Galaxy S10 is nearing.
And we have started seeing speculations leaks and rumours about the device. And since we are not a news blog consider this page for all the upcoming speculations leaks and rumours.
We will be putting in more information as we get them. So make sure you bookmark this page or makes frequent visits to it if you want to know about the Samsung Galaxy S10.
Samsung Galaxy S10 marks the 10th anniversary of the S series from the Samsung smartphone which has been an incredibly popular series, made hundreds of millions in sales.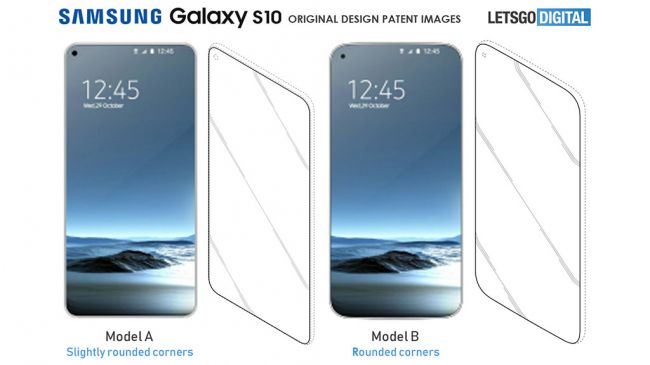 Specifications of Samsung Galaxy S10
Samsung Galaxy S10 will be 5G enabled
As per several reports on tech blogs mentioning that the upcoming Galaxy S10 smartphone will be equipped with 5G Technology.
Samsung Galaxy S10 to have an in-display fingerprint sensor, Vivo has already launched a few smartphones with in-display fingerprint sensors, It was speculated that Samsung Galaxy S9 and S9+ is going to have, but they didn't, which makes it more obvious that Samsung will be adding it to their next generation which is also their 10th anniversary for the S series.
Samsung Galaxy S10 to have six cameras
It is obvious that the smartphone is going to have two models, S10 and S10+, the smaller S10 is going to have 3 cameras whereas the larger S10 to have over 6 cameras.
There could be a foldable Samsung Galaxy S10 as well.
Several reports claim that there could be another model that can launch as Apple did on their 10th anniversary of their iPhone with iPhone X.
Samsung is likely to launch a foldable smartphone but it could also be a completely different series starting with F, which would stand for Foldable.
We have already seen the display of a similar smartphone at Samsung's developer conference.
Samsung Galaxy S10 Release Date
There are speculations of various launch dates for the Samsung Galaxy S10.
It could be at the Mobile World Congress, which is going to be held on 25th February 2019,
Or it could also be launched at the CES, which happens in January.
Samsung Galaxy S10 Price
There is a lot of rumours going on about the price of the smartphone, and it seems that the price for regular Galaxy S10 models would be in a similar pattern ranging from $650 to $750 for the smaller phone, which the gibber one can go up to $800.
There is also speculations for the price of the foldable smartphone, like $2500 however, it is too expensive, even from Samsung's standard.